personal style:
on a fashion mission
---
Seasonal Style Update
Four times a year meet with Divine Style for a wardrobe edit and closet organization while refreshing your style for the season.  The DIVINE STYLE SEASONAL STYLING PACKAGES includes a closet edit, outfit styling + online shopping to update your wardrobe with key pieces each season. We provide a Divine Style Lookbook as well as email and phone support for any questions for three months. Text us a quick pic if you need that confidence boost before walking out the door! This is a fantastic option for those who want to invest in their style while saving time, money, and energy to give your personal style and wardrobe a boost. Seasonal style update package is offered four times a year or twice a year (fall/winter + spring/summer).
What to Expect in Your Seasonal Styling...
4 Styling Sessions per year (one per season)
Edit your wardrobe each season, reviewing your ideal fit and cuts/silhouettes to wear + organize your closet for the season
Create outfits with what you own to give you a new look & style for the season
Online Shopping to build your wardrobe with key pieces once a season
Update your digital lookbook of outfits styled and ready for you to wear seasonally
COMPLETE SEASONAL (4) STYLING PACKAGE = $8000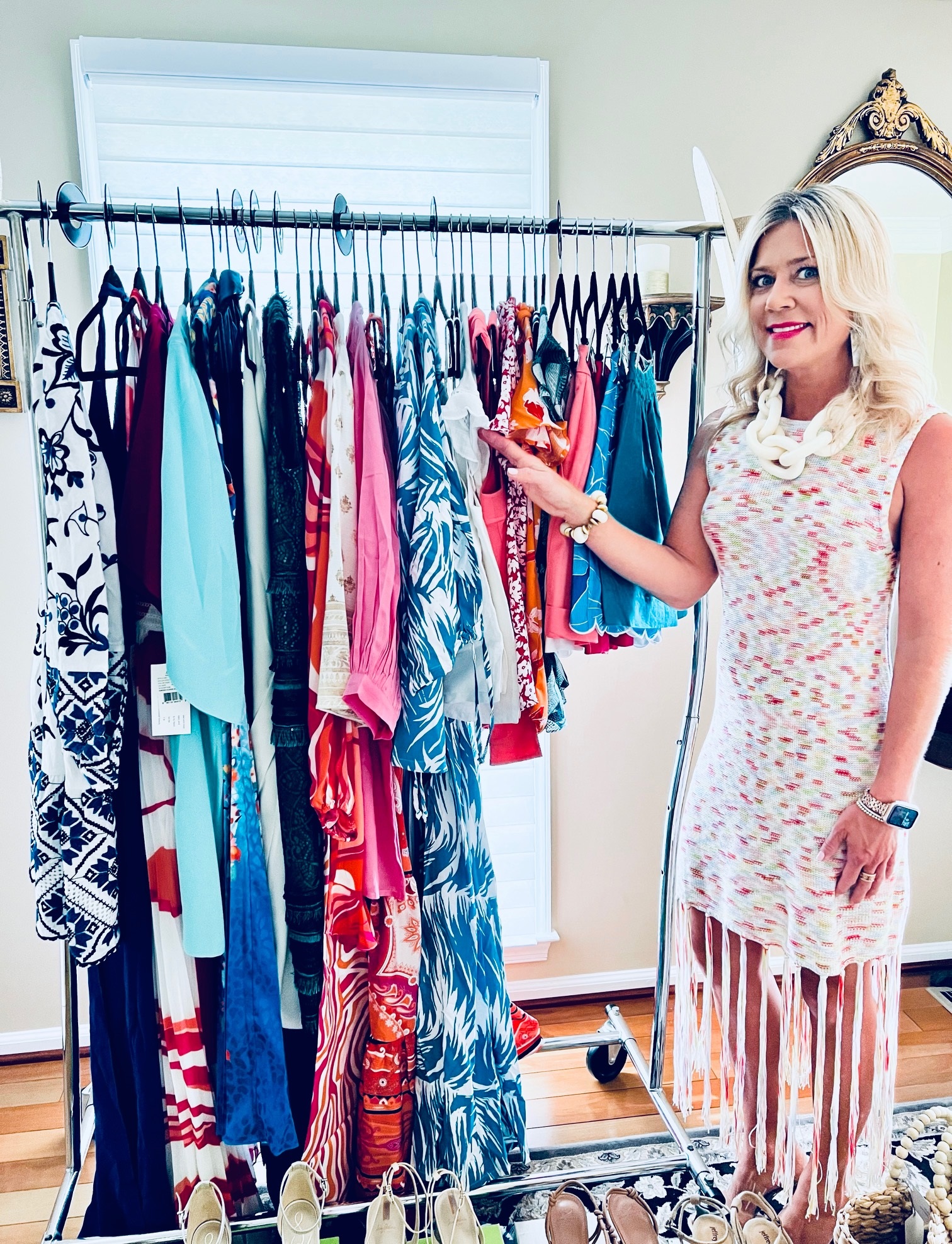 What to Expect in Your Seasonal Styling...
2 Styling Sessions per year (one for fall/winter + one for spring/summer)
Edit your wardrobe twice a year seasonally, reviewing your ideal fit and cuts/silhouettes to wear + organize your closet for the season
Create outfits with what you own to give you a new look & style for the season
Online Shopping to build your wardrobe with key pieces early fall + early spring
Update your digital lookbook of outfits styled and ready for you to wear seasonally
TWICE A YEAR SEASONAL STYLING PACKAGE = $4000