From casual weekend brunch to a day at the museums, horse races, or dinner, spring sport coats take you in style to any social occasion. Be on trend for the season in bold spring colors. Prints and plaid make a sport coat pop and give your outfit panache. But how you style it seals the deal. Finishing touches are key to make this look be effortless yet on trend.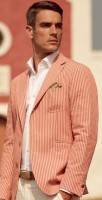 If you're a style risk-taker, pair a spring sport coat with a colored trouser or stylish sneakers instead of dress shoes.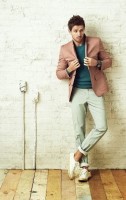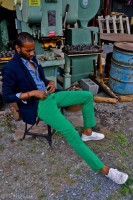 For laid-back look, layer your sport coat with a T-shirt and jeans. Think tailored and fitted, not over-sized and baggy. If the sport coat sits loosely on your shoulders or hangs, it makes you look like you are wearing an older man's coat. Properly fitted denim is key. Slouchy vibes = slouchy style.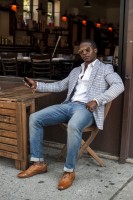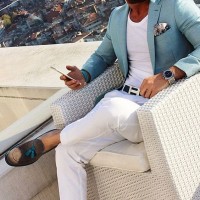 Be bold with color and prints. From cobalt blue to greens, teal, coral and more, play with color and prints this season to make your sport coat style stand out.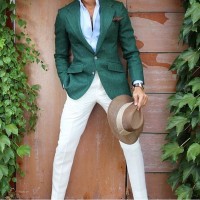 Accessories tell people that you pay attention to detail. Use a sport coat as a background for an eye-popping tie or pocket square. Wear your sport coat unbuttoned with a bold color leather belt or print belt. Hats, cuff links and sunglasses polish the look.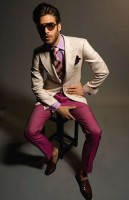 For more spring styling tips, check out Men's Spring Wardrobe Essentials. Follow Divine Style on Instagram for the latest men's fashion outfits and style.