Spring's MUST-HAVE shoe is the block heel. This heel takes you from a casual daytime event to evening chic, all in how you style it. Wear this season's top 5 spring stylish shoes to be on trend from the beach to a bbq, summer soiree or sleek at the office. Block high heels and lace up shoes offer a seasonal dressy style while pointy toe sneakers and slides give a laid-back chic daytime spring style.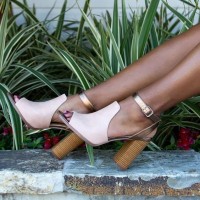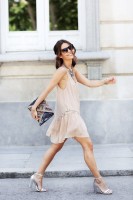 Block High Heels…from office to evening these chunky sole heels let you sashay in comfort while looking sleek. Pair with flowy dresses, fitted pants or skirts to be on trend.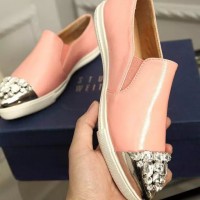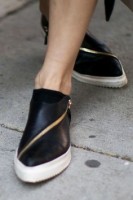 Pointy Toe Sneakers…from metallics to stripes, florals or solids, pointy toe slip on sneakers give a stylish edge to any look. This dressed up sneaker pairs perfectly with t-shirt dresses or cropped pants/jeans for a sporty, chic style.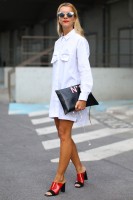 Mules & Slides…from flats to heels slide into mules or slides for a sleek spring look. Opt for bold colors and prints to make a style statement.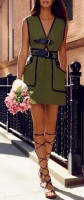 Lace Ups…from flats to block heels, high heels & sandals…lace up your shoes for spring's stylish trend. Be on trend with this look at the office with a sleek modern style.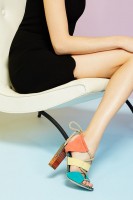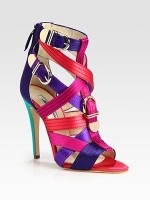 Rainbow Hues…bright, bold multi-color heels or sandals pop when worn with neutrals.
Shop the Look: