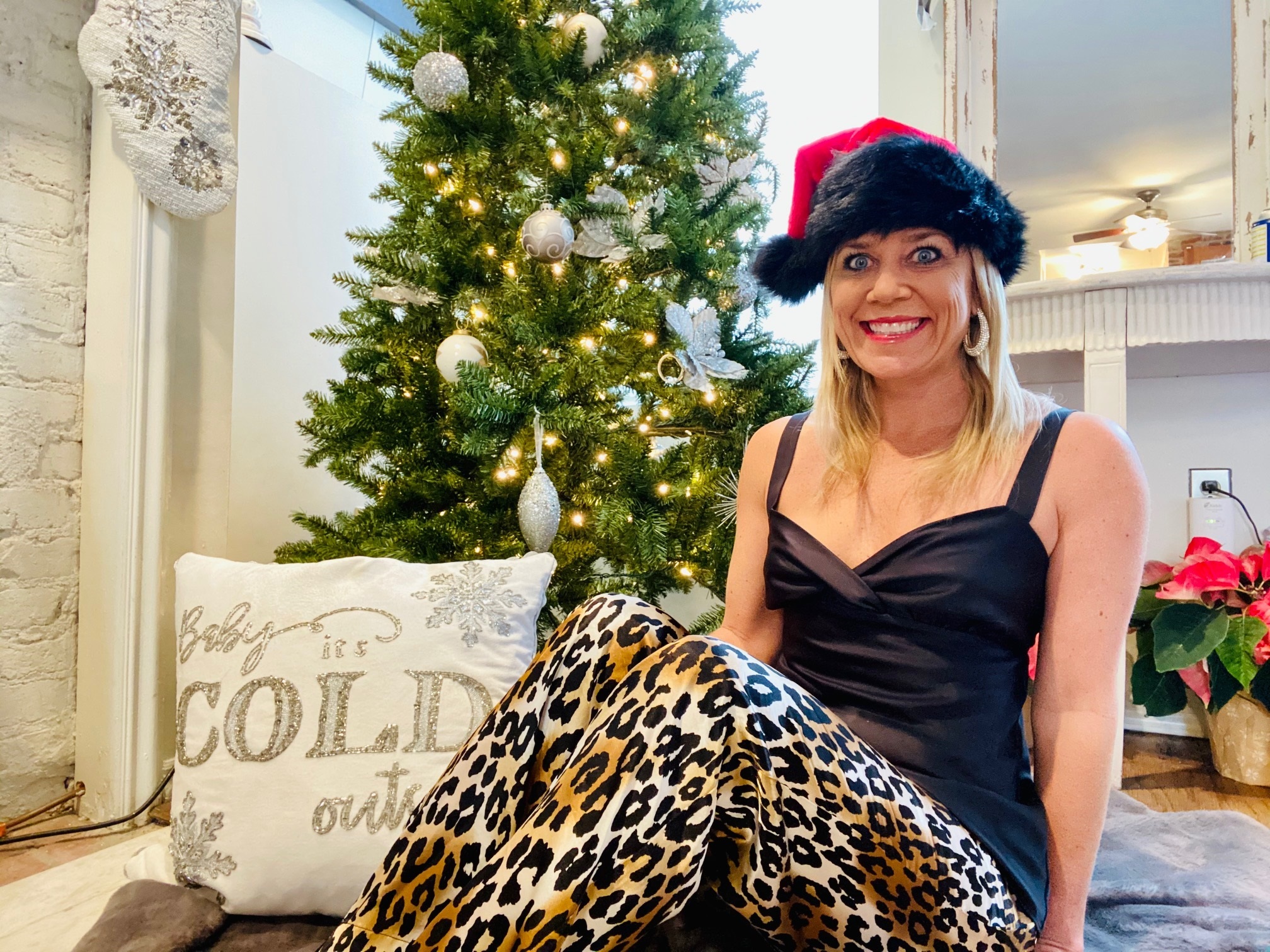 Whether hosting family & friends for the holidays, entertaining at home, or wanting to feel cozy yet sexy sitting by the fire, this is the time of year to pamper yourself with these feel good pieces. One of my favorite outfits for ladies is a silk cami + sequin duster + satin joggers in neutral tones, such as ivory, winter white, milk, or taupe. The light color keeps your outfit fresh, modern, and soft for the season. This is perfect to wear for hosting a brunch, casual holiday party or gift exchange and my go-to outfit to feel casual chic at the holidays. We also love adding a touch of sparkle wearing a sequin sweatshirt with leather leggings, colored jeans, or blue jeans. Slip on some loafers or cute flats and you instantly give a little sparkle.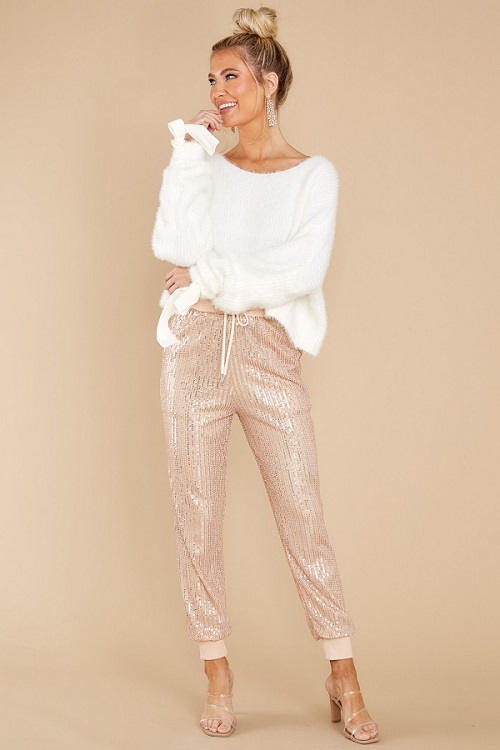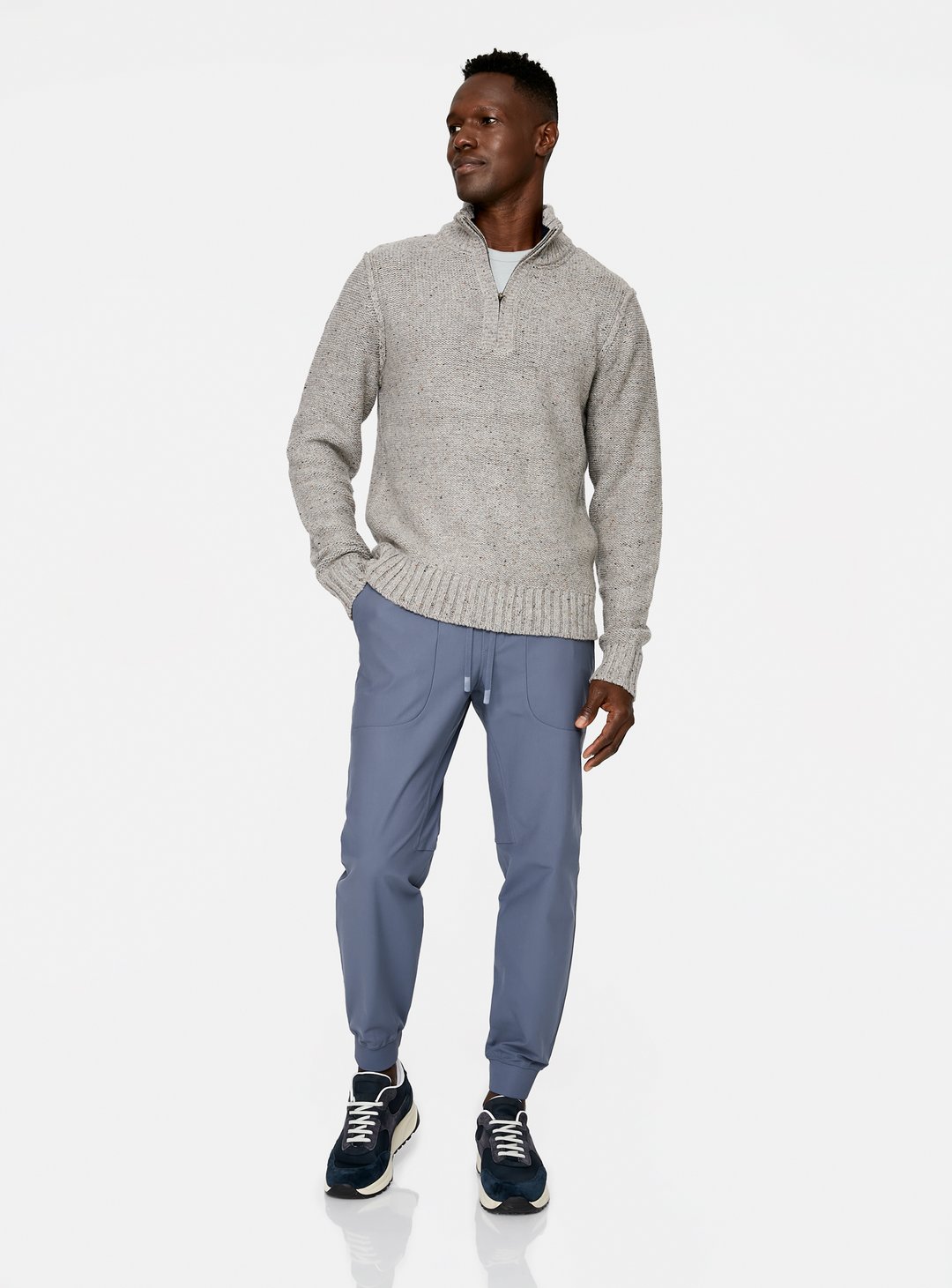 Luxe Loungewear
My go-to holiday outfit for lounging in is a sequin sweatshirt and silk joggers. Easy to wear yet that touch of sparkle and silky fabric instantly dresses up this outfit. My favorite sequin sweatshirt in a champagne color looks great paired with jeans and flats, or with ivory joggers. A sequin sleeve or shoulder detail sweatshirt gives you that touch of holiday glam while looking cozy paired with leather leggings. Guys, look cozy and relaxed in a cashmere pullover shirt and light, neutral color joggers such as these stone blue joggers. Keep your look light in shades of green, blue, sand, ivory or taupe as dark colors tend to look heavy or drab at the holidays. Look lighter and feel modern and fresh. Slate blue is a great color to wear for all skin tones and looks fantastic in sweatshirts, Henleys and sweaters all paired with joggers or jeans. Add  fun canvas or leather sneakers (cognac, gray, or white) to keep it fun for the holidays.
Cozy Pajamas
Lounging by the fire is the perfect way to start your day wearing cozy pajamas. Soft and sensual in a fabulous color is just what you need this holiday season.
Silky & Sexy
Whether sipping hot chocolate by the fire, leisurely lounging on holiday mornings, or want to look sizzling for that someone special slipping into silk pieces gives that luxurious, sumptuous vibe. From robes, to nighties to men's lounging pants or pj's, look good and feel confident for yourself in these pieces for men and women.