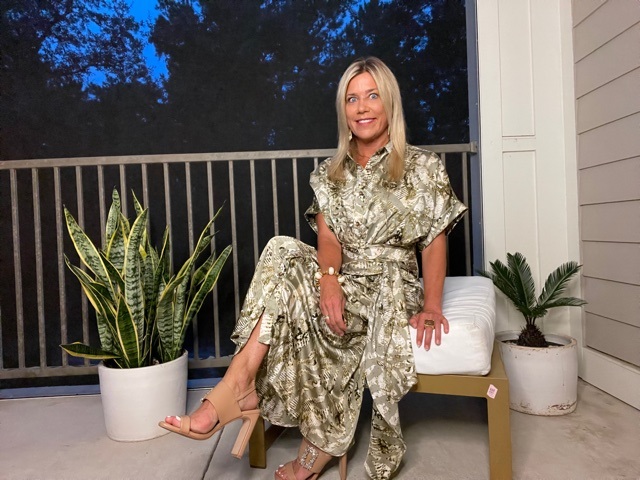 Dressing for Fall in Warm Climates
Having relocated to Florida and setting up Divine Style's personal styling business in 30A in the panhandle of Florida or Emerald Coast, the need to dress for the fall season (after all I am a showcasing to others how to dress for fall fashion) is here yet warm, tropical temperatures are too. Dressing for fall whether living in a warm weather climate, tropical locale or are visiting one...can be tricky. Stay cool with these style tips for what to wear and how to dress for fall in warm climates.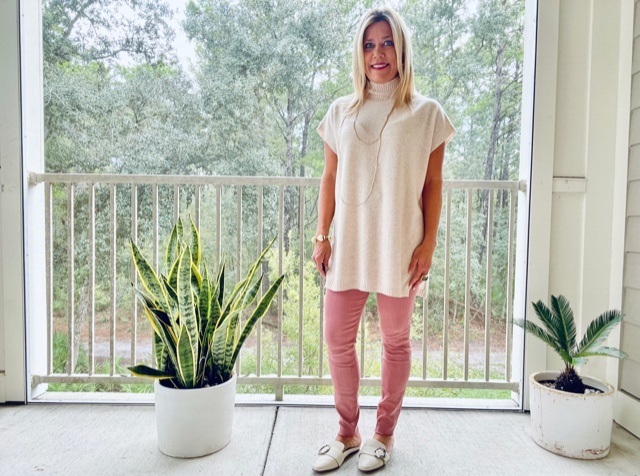 Knit Sweaters
Light seasonal knits will be your go-to pieces this fall. Layer a thin knit sweater over a summer sundress, with shorts or with a skirt and sandals. Woven or mesh sweaters are great options along with sleeveless sweaters and capes. For cooler days and evenings, pair with cropped flare pants or ankle length pants and slides. For casual fall daytime outfits, we love a light woven sweater paired with jeans. Add an animal skin flat or ankle boot in a neutral color to keep your look light for the season. Lighter hues of sand, winter white, sage green, pale blue and gray are great colors for to keep a lighter coastal style for fall.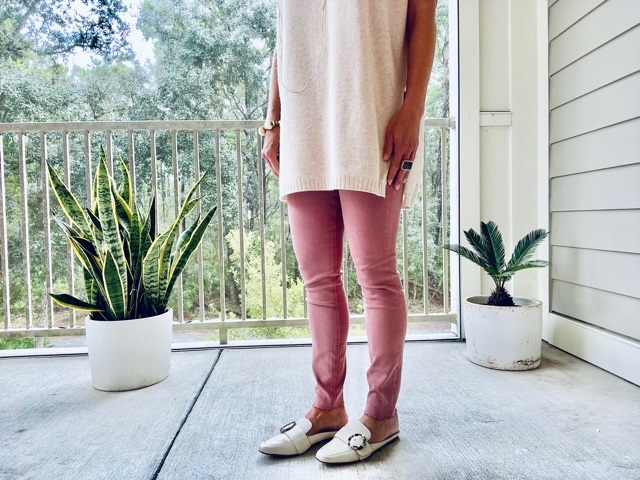 Light Denim and Pants
The key to keeping your look neutral and light for the fall season is wearing light color or neutral pants and jeans or dark denim with a lighter top. This transitions well from summer to fall in warm climates and lighter colors and fabrics gives your outfits a fall look without the heaviness of deep fall colors. Layer neutral color jeans or pants in shades of sand, taupe, stone, winter white, terracota or brick red to slate blue or sage green with thin sweaters, lightweight tops and blouses. Belting a tunic top is a great option to create a waist and works well paired with skinny jeans. Light gray is a great choice as a neutral color to wear in jeans and pants that looks great with bolder color tops, sweaters or neutrals too. Keep things light with skin tone or ivory boots, flats or high heels. Add a light leather or suede bag (not in a heavy style and avoid black) to give a head-to-toe fall look.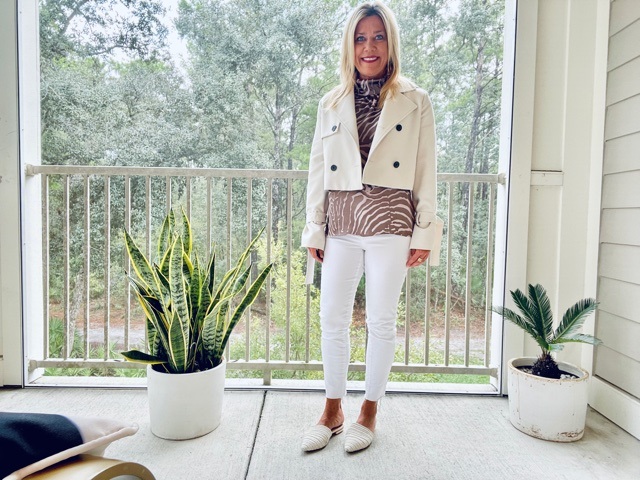 Fall Layers
Layering an outfit is a key way to showcase true fall style. Layer a sundress or thin knit top with a jean jacket or . Slides are the perfect shoe to slip on this fall season, in leather, animal skin or suede. A neutral color utility jacket is light to wear and layer an outfit with. We love the longer version with skinny jeans or a cropped version in stone color, light gray or slate blue. The key is balancing the length and fit of your jacket to your outfit. Pair a boyfriend blazer or looser style utility jacket with fitted shirts, jeans or dresses. Cropped or waist length jackets look great with knee length or shorter dresses or fitted knit dresses.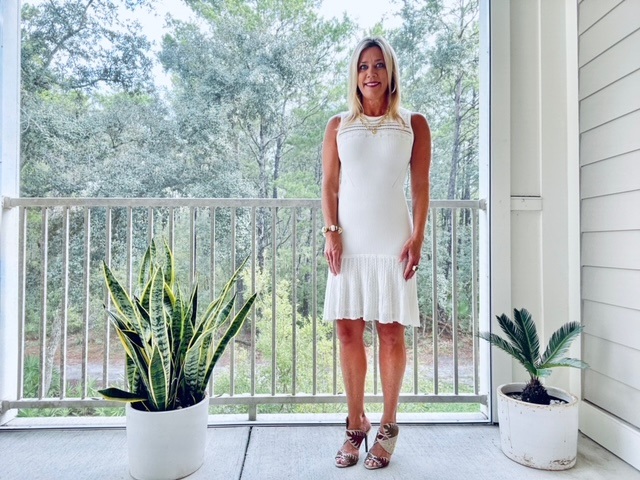 Knit Dresses
Slip on a knit dress for the fall season. This is a huge trend for fall and a great style to wear now in warm seasonal temperatures then later to layer with a jacket. A sleeveless knit or woven mesh dress is perfect for warm temperature days as it gives a fall aesthetic. The mesh or woven fabric allows the fabric to breathe. Wear with slides or animal skin sandals for a fall look with a leather handbag or tote. For the evenings and early mornings where its cooler, layer with a jean jacket or light fall jacket. Twill and denim dresses are the perfect piece to give a fall aesthetic. Dress these up with high high sandals now and later with ankle booties.