Flared jeans may feel too '70s to wear everyday—but like any item, it's all in how you style it. Pair a lighter denim flare with a white T-shirt for a perfect weekend outfit.  Add a scarf or cropped blazer with chunky animal print loafers for trendy look. Top flared denim with a blazer & print silk blouse or long bow blouse for a nice alternative to your typical casual Friday look.  Dark flared denim give a dressier look that's slimming while colored flares look chic this season.  Style with a fitted jacket, cropped sweater, or lace/silk top for a sleek look.  If wearing flares with a long length sweater or top make it closely fitted to the body to accentuate you.
Fit is key.  The length should skim the floor and be worn with high heels & boots.  Avoid a chunky shoe on the bottom since the leg line is larger.  A super high-waist gives a very 70's feel versus a mid-rise which is more current.
Casual, Weekend Vibes…
Evening Style…
Ready to update you denim?  Need the best fit and styles that work for your body? Check Divine Style's styling services to get you looking divine in denim.  Follow Divine Style on 

 and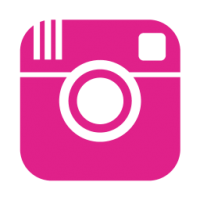 .