Traveling for business and don't know what to pack? Bring versatile pieces that you can mix and match for any type of meeting or event. Create 8 essential outfits with only 10 pieces. Pack a light weight carry on bag with pockets to separate shoes, and accessories such as a tie, watches and belts. Dark Denim, sport coat, slip on sneakers or drivers, dress shoes (oxford, loafer, monk strap), 2 button down shirts (stripes and a print such as paisley, plaid, or checks), dress slacks, workout shorts, running shoes, and dry fit t-shirt are the ideal things to pack for a short business trip.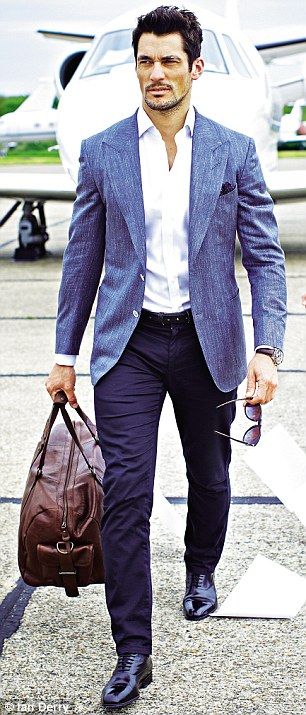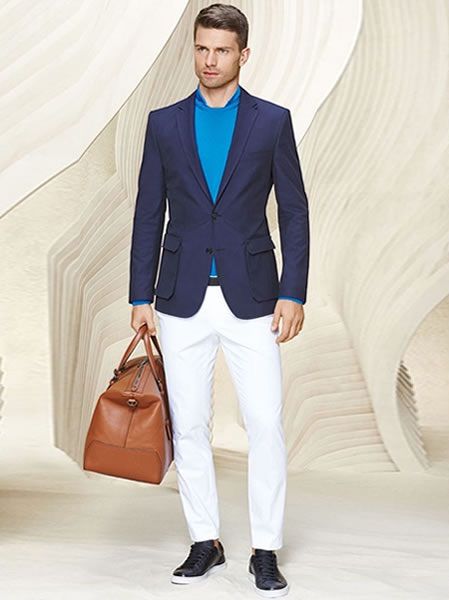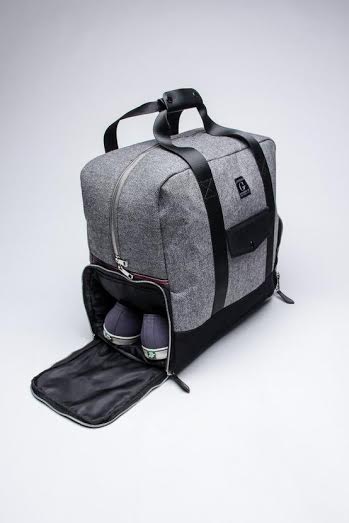 Day 1: Travel
Travel in dark denim, a blazer, striped button down shirt, and slip on sneakers or drivers. The key to this outfit is ease of taking off the blazer while in flight and slipping off your shoes while going through security or in flight.
Day 1: Work
Depending on your meetings, switch into loafers and business slacks for a fresh style.
Day 1: Evening
Head to dinner or client events in your dark denim and loafers. Take off the sport coat and cuff the sleeves of your button down shirt for a more relaxed yet trendy style.
Day 2: Gym/Breakfast
Workout shorts, dry fit t-shirt, and running shoes allow you to workout and go to breakfast or grab coffee with ease.
Day 2: Work
Dark denim, sport coat, print button down shirt and dress shoes (loafers, oxfords, monk strap) is professionally polished look.
Day 2: Evening
Dress slacks, print button down shirt, and dress shoes take you to dinner, a client event, or an evening out.
Day 3: Work
Dark denim, sport coat, drivers and striped button down shirt.
Day 3: Travel
Ditch the sport coat from above and slip on your running shoes for casual comfort.
For more travel and fashion tips, Divine Style does Jet Setting Thursday fashion tips for traveling on Instagram.