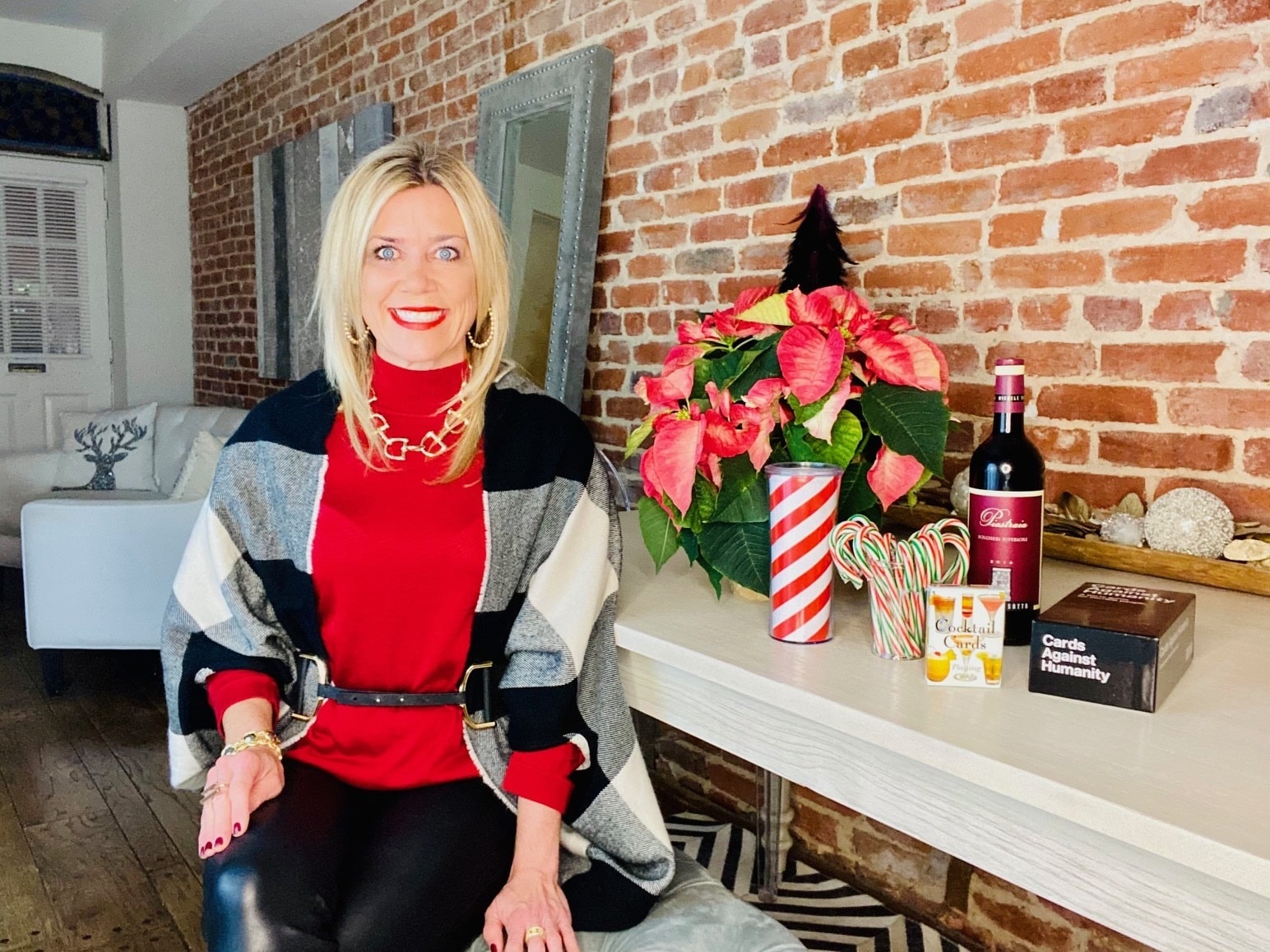 While holiday parties might be cancelled this year (or limited in size), you can host at home a fun virtual holiday event with these ideas to kick the season off in style. From virtual wine tastings to a virtual cooking party or custom cocktail making with newly inspired holiday games. Pamper yourself this holiday season with an in-home or virtual styling session. Let get you dressed for holiday events, get your closet organized or teach you how to style and wear things you own. Hire a Stylist for the Holidays.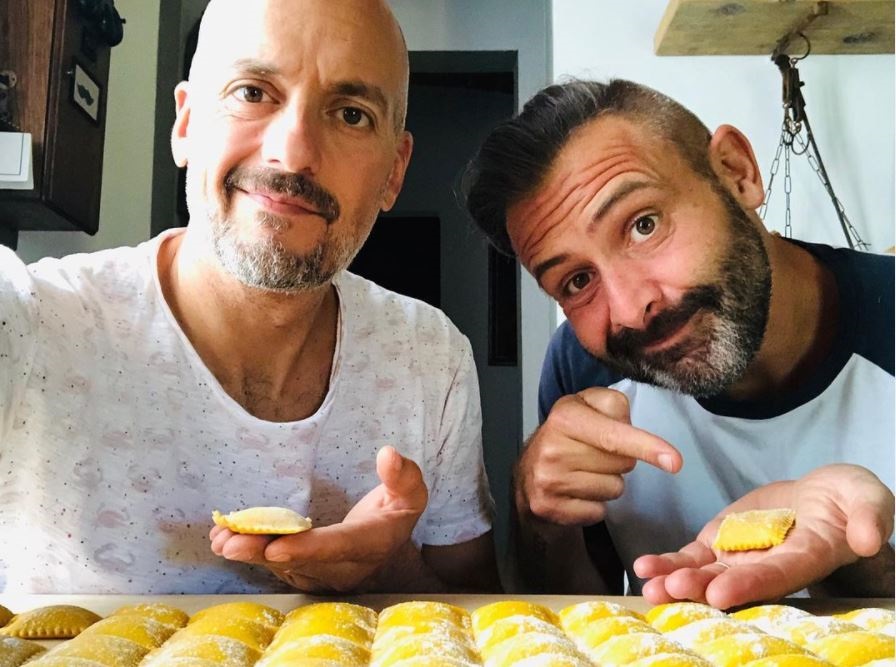 At-Home Cooking with Friends
Join a chef online for a virtual cooking lesson. You purchase the ingredients and invite friends to join you or each cooks virtually in their own kitchens. Together you dice, chop, mince and filet your way to a delish dish together. Once the cooking experience is done, you sip a glass of wine (or your holiday cocktail of choice) and enjoy the food you cooked with your friends online. We love Pasta with Luca & Lorenzo for the true Italian cooking experience. The Chef and the Dish offers chefs from around the world to customize a cooking experience for you.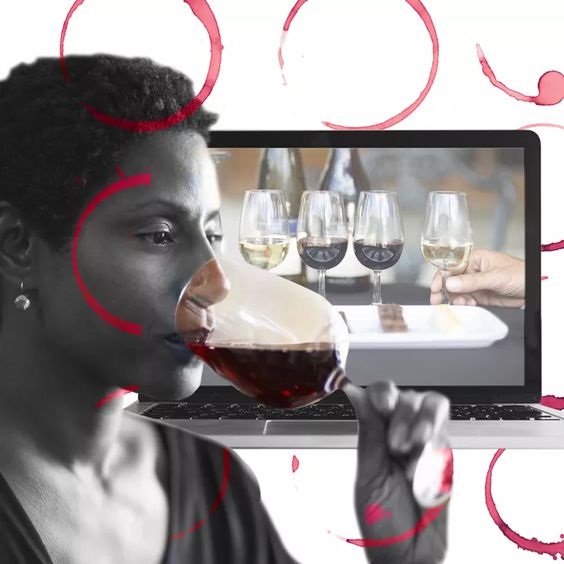 Virtual Wine Tasting
Join a sommelier virtually from the comfort of your home or create a wine tasting experience on your own with friends. Choose a theme to make the wine tasting festive, examples Decadent Reds or Sparkle Season with bubbly. We love Priority Wine Pass for a true wine tasting experience from vineyards and wineries in Napa and Sonoma. Wine.com offers free virtual wine tastings daily, from touring Tuscany to holiday wines and more. These 10 wine tasting games add a fun vibe from creating your own wine label to wine trivia.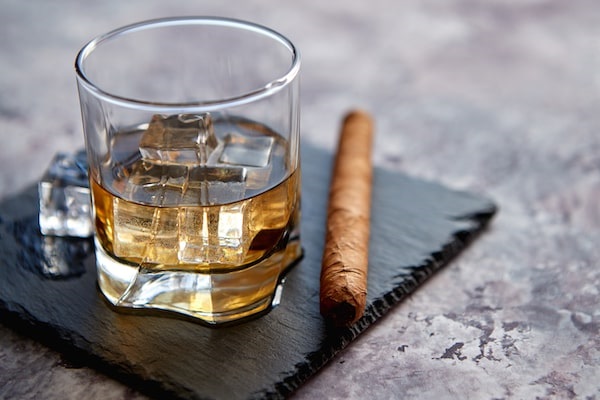 Whiskey and Cigars + Custom Cocktails
VA Distillery is the largest American single malt whisky distillery in the US and offers private whisky tastings. Whiskysmiths.com selects 5 whiskeys of your choice to be featured in your tasting. Hone your nose and perfect your palate with their 1 hour virtual tasting. Sourced Craft Cocktails takes the boozy holiday office party or a friends get together online for a fun, safe and engaging way to connect your entire group. Sign up for a Virtual Holiday Party, and Sourced deliver custom cocktail kits to your employees' or friend's homes to create an online event that is interactive and uniquely fun for the holidays.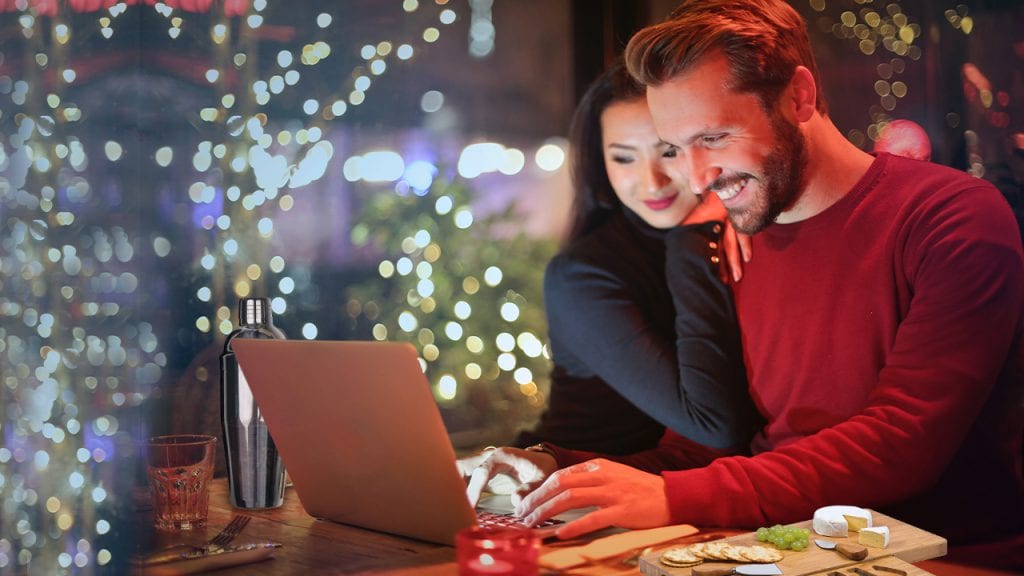 Playing Games
Fun games at the holiday season is an easy way to relax and enjoy it without stress. With games like "The Naughty List" played like Never Have I Ever (where you can use a pre-made game board or create your own) to Name That (Christmas) Tune where you play 3-5 seconds of holiday song and see who can guess it. Have each person whose playing plan a song.