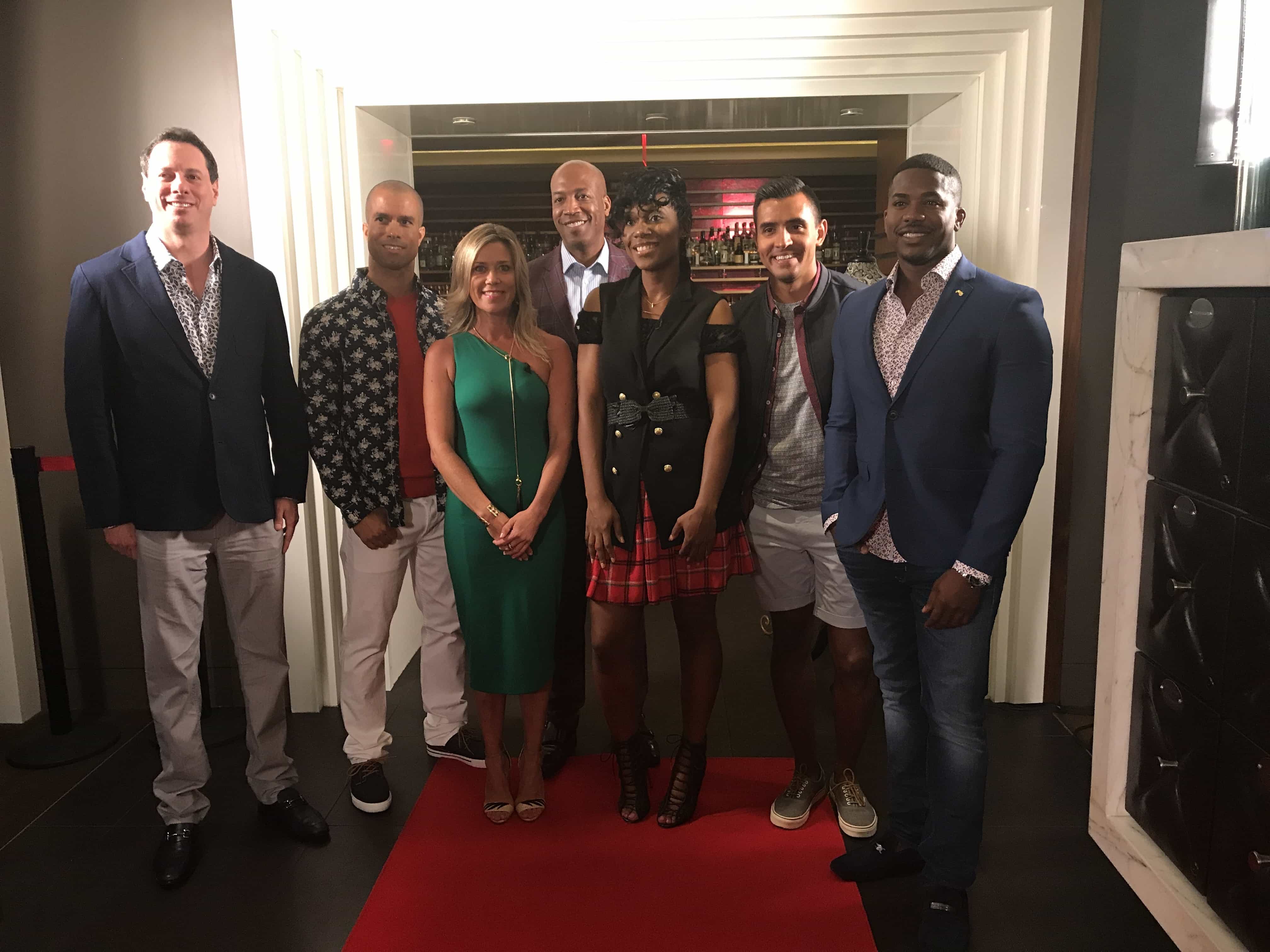 Models Matt Schwartz, Kahlil Khettering, with Kelley Kirchberg head stylist of Divine Style, Barnette Holston, Rosie Faulkner host of Style Access, Diego Gonzalez-Zuniga, and Chadleon Booker.
Divine Style joined DCTV's "Style Access" host Rosie Faulkner to showcase the hottest men's trends to wear to a cigar lounge. These five models, Matt Schwartz, Kahlil Khettering, Barnette Holston, Diego Gonzalez-Zuniga, and Chadleon Booker wore outfits from Whiskey Ginger, a DC-based men's clothing store.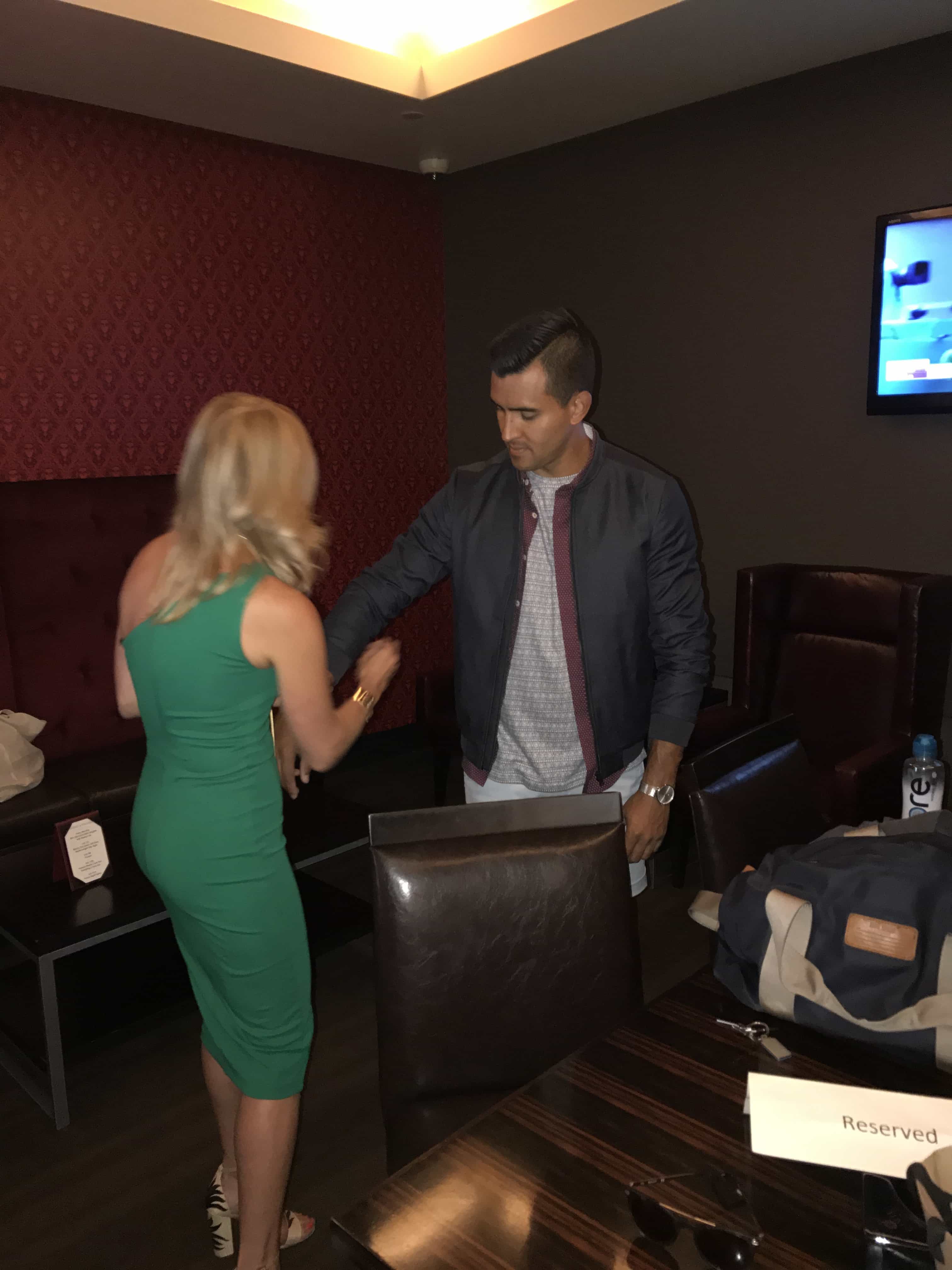 Diego Gonzalez-Zuniga of Diego Downtown is dressed in a casual smart look of cuffed shorts, a navy denim bomber jacket layered over a wine color print button-down shirt with a gray print t-shirt. This look is styled with slip-on sneakers for a casual cool vibe. Look is from Whiskey Ginger.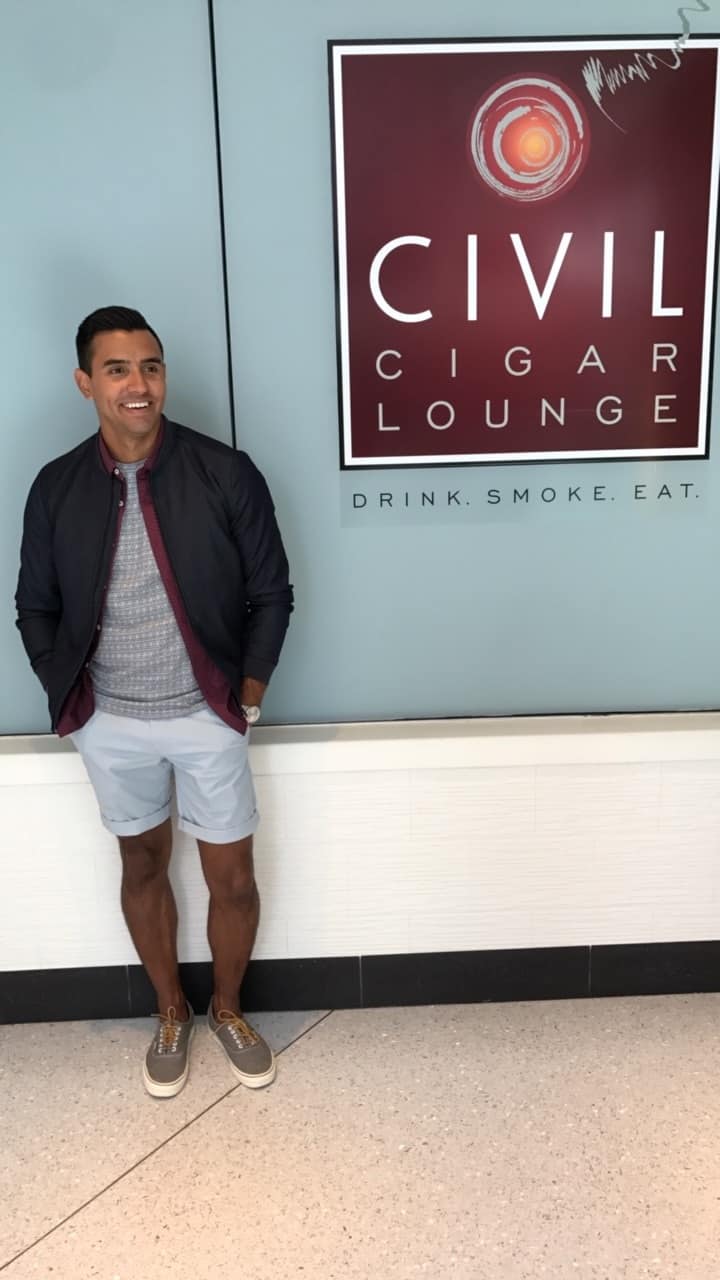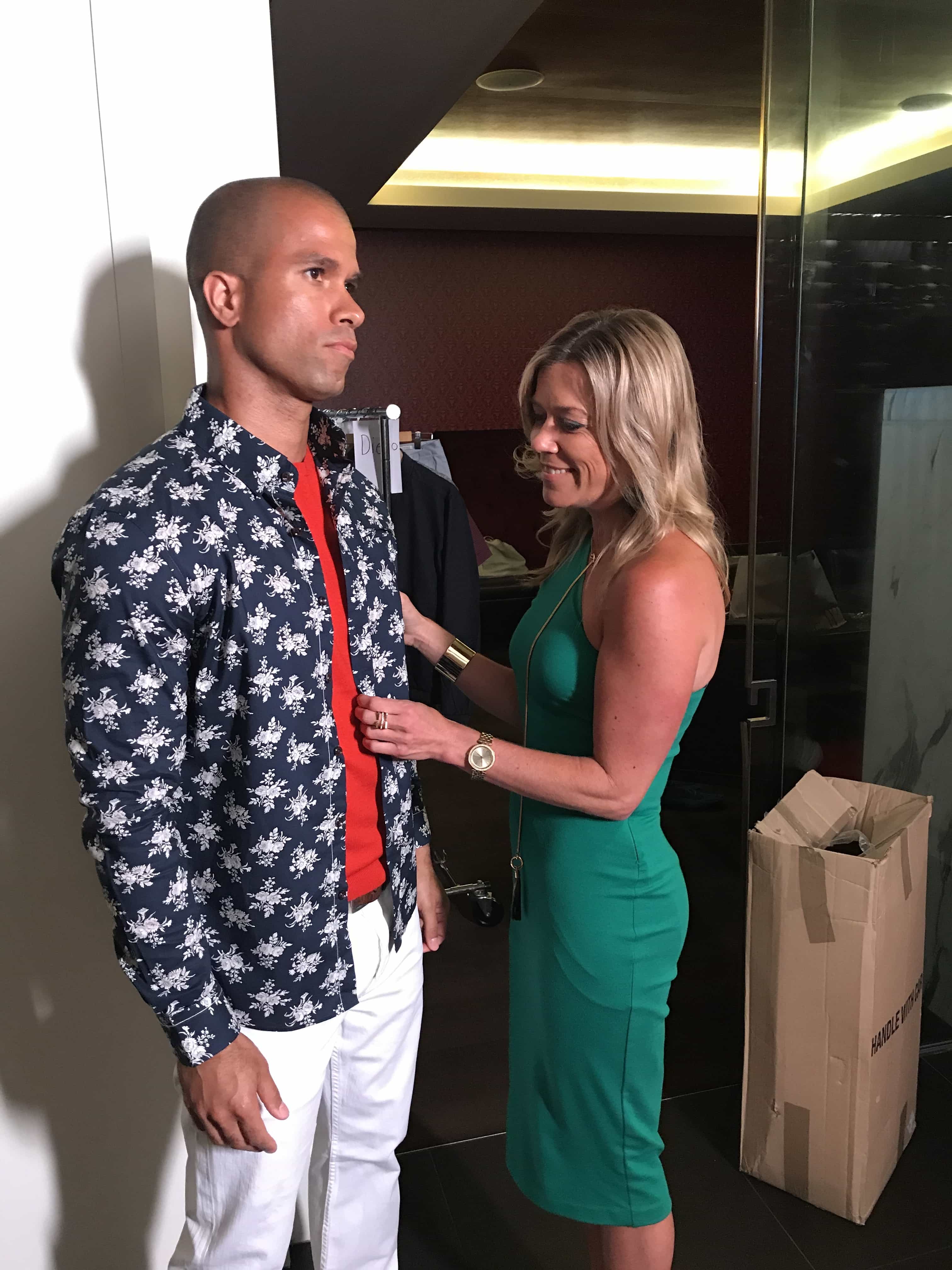 Kahlil Kettering is wearing a smart, casual look of white denim, a bold blue print button-down shirt worn unbuttoned over a burnt orange thin knit sweater. The bold print shirt + a bright color layering piece brings this outfit to a new level. Cigar lounge style at its best. Look styled by Divine Style and provided by Whiskey Ginger.
Matt Schwartz, owner of Garrison & Sisson and investor/owner of Wilson Hardware, is wearing a modern "middle man" outfit. This look is between casually smart and elegant evening. Divine Style paired a blue swacket (casual cotton version of a blazer) layered over a print button-down shirt paired with gray denim. Suede loafers complete the look. Look styled by Divine Style with outfit provided by Whiskey Ginger.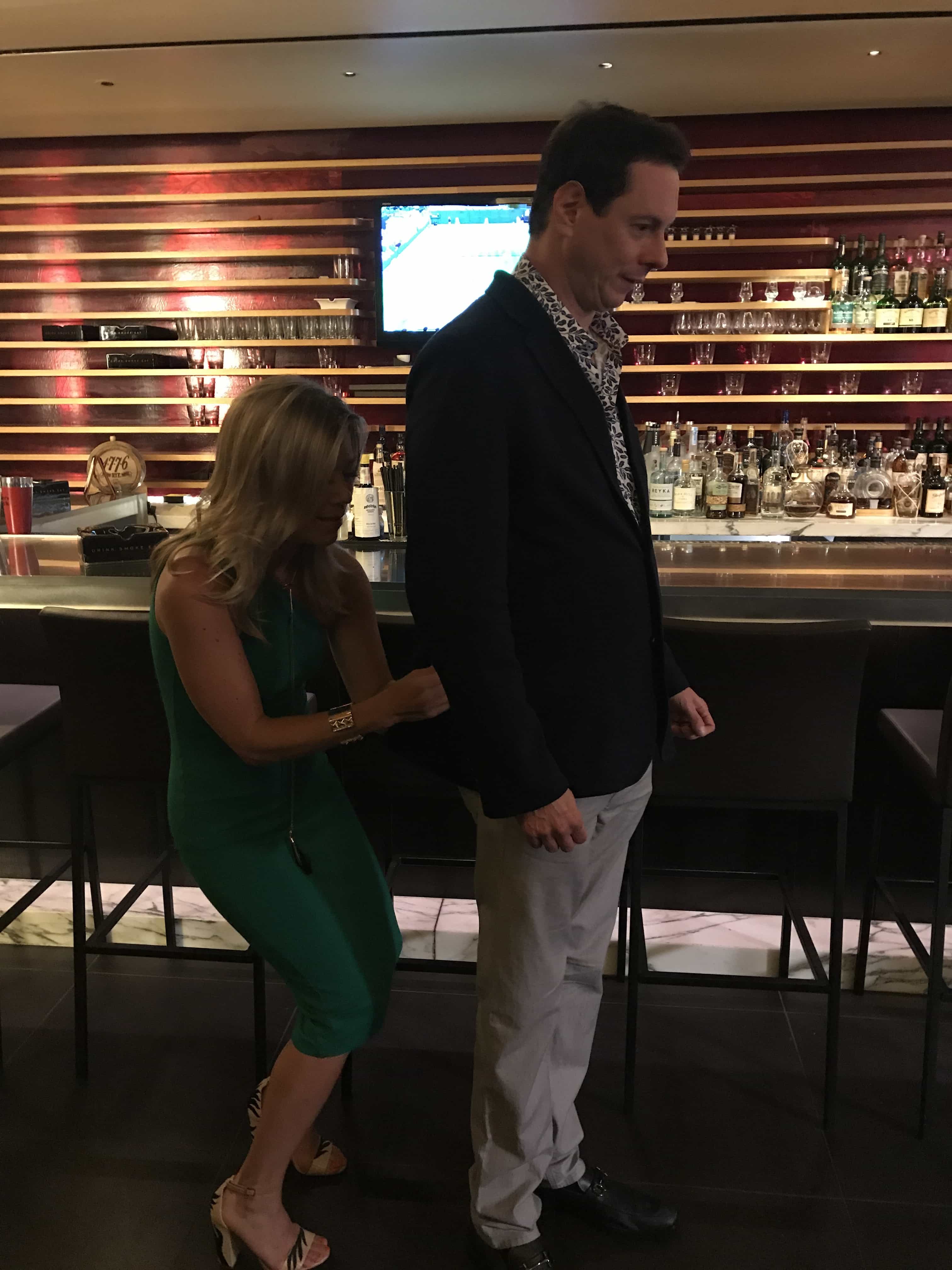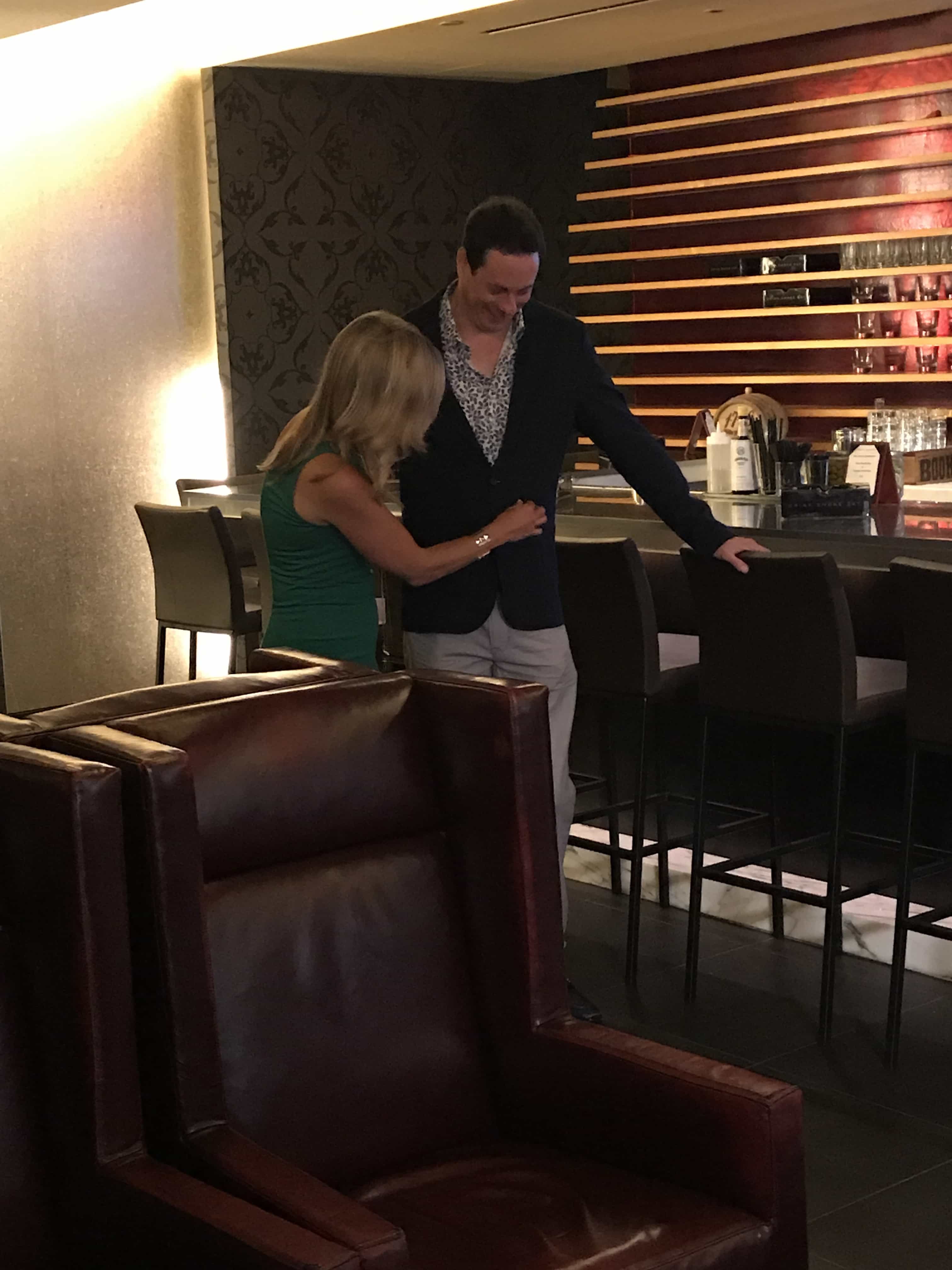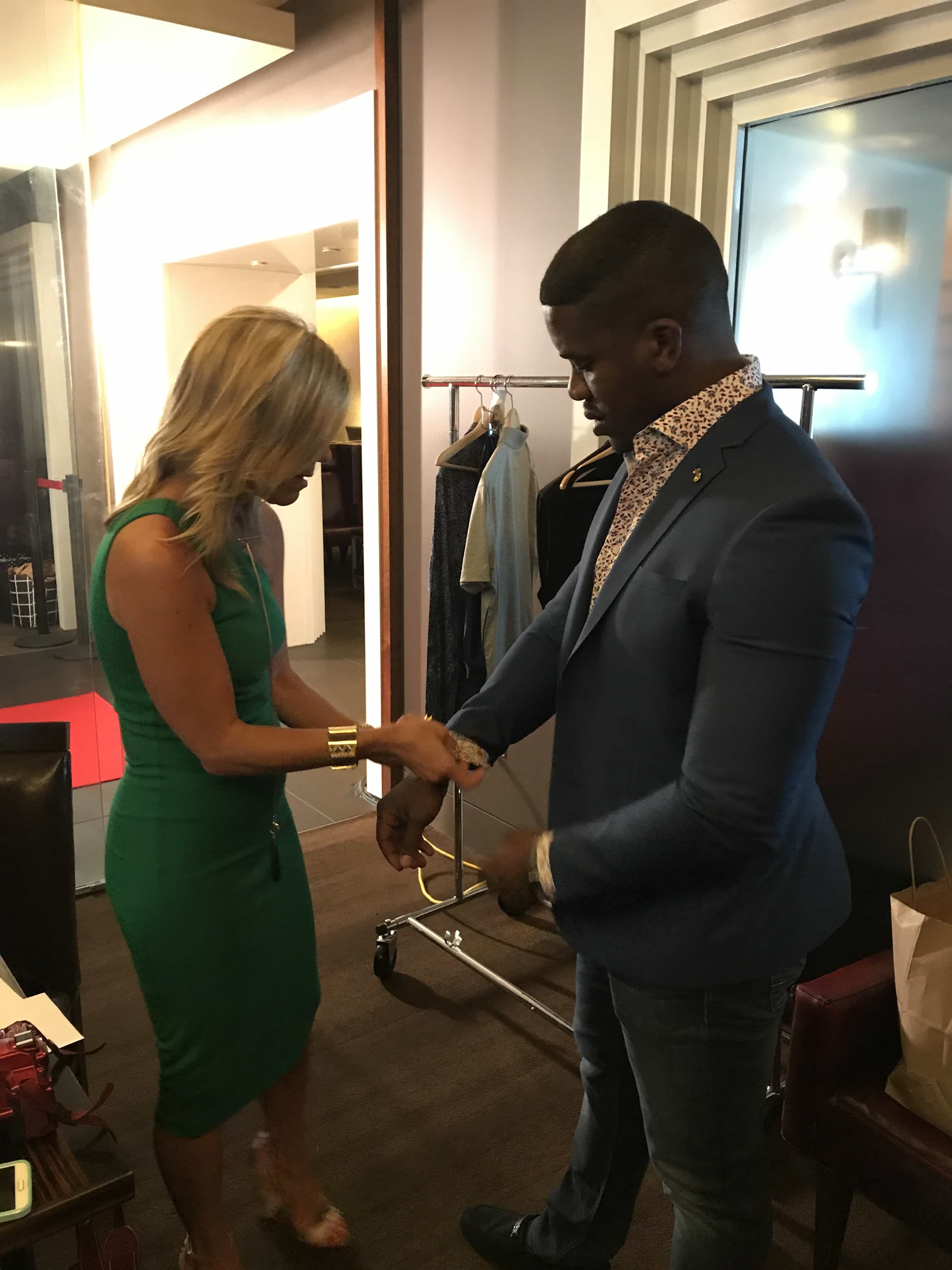 Chädleón Bookér, with Bloomberg BNA, is wearing a 'middle man' style outfit. This mixes casual elements with dressier styles. A bold blue blazer gives an eye-catching look paired with a colorful print button-down. This is styled with distressed denim to give the outfit a modern edge. Pair a complimentary blue tone suede loafer or driver with this look, or opt for an ombre shoe to add some flair. Outfit styled by Divine Style and is available at Whiskey Ginger.
Barnette Holston, of DC Fashion Fool is wearing modern suit wear for an elegant evening style. This bold wine color plaid suit gives a stylish edge when paired with a bold striped shirt, or opt for a geometric print to add flair. Accessorizing is key so make your shoes a statement piece. A watch with an interesting band and bold metallic face gives contemporary style. Look styled by Divine Style and provided by Whiskey Ginger.