Silver pairs well with cobalt blue, emerald green, gunmetal gray, and berry colors.  Stick to jewel tones to contrast and have the silver contrasting with the bold color truly POP!  Think of silver as a stunning new neutral that you can wear alone or make a statement with color.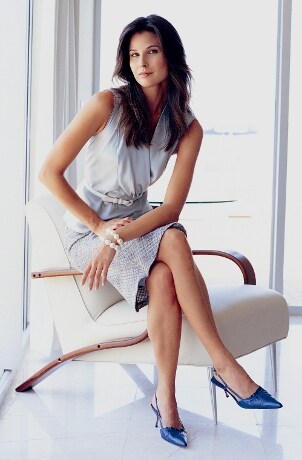 George Kotsiopoulos looking chic on Fashion Police wearing Thom Browne silver brogues paired with mixed textures and animal prints.  
Pair this overcoat in gunmetal gray with silver trousers or light gray denim. 
Wear the pieces of this Sharkskin Silver Gray Suit separately for a hip trendy look.  The jacket looks great with dark denim and a bold colored shirt (blue, green, or purple).  The pants look sleek with a gunmetal gray jacket or gunmetal gray striped or print shirt. 
Vests with metallic gray and silver look trendy paired with denim or dark trousers.  Add a pop of bold color such as cobalt blue in your socks, watch, or shirt when paired with a silver metallic vest.
Dresses, pants, skirts, sweaters and tops all are great base pieces for wearing silver.  Pair them with bold colored accessories, bags, and shoes to be fashion savvy.  Add touches of silver in your shoes, bags, and jewelry.

Luxology Cap Sleeve Metallic Dress