Be chic on the boat, at the beach or on a cruise wearing these Nauti Nautical Styles. From off the shoulder tops & dresses, to chic sailor pants and stripes galore, be boat chic with these simple style tips. Layer casual pieces, such as a chiffon maxi dress, breezy lace top, Understated elegance Leave heavy fabrics behind as they bring the heat and look out of place in a breezy environment. Gentlemen, play with color, prints, and stripes to be nautical chic. Chic shades, light layering necklaces plus a snazzy sunhat or fedora jazz up your look ladies. Stylish watches, fedoras, and print belts make an man's look posh.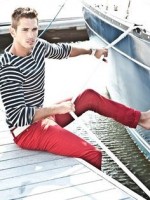 Snazzy Stripes
Navy and white stripes are a quintessential nautical style. Wear this in an trendy fresh way for a fashionable look. Off the shoulder, thigh high slits, criss-cross stripes, or intermix stripe colors and sizes to be on trend. Gentlemen, layer striped t-shirts, button down shirts, henley's and sweaters allowing the stripes to play off each other.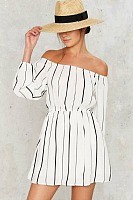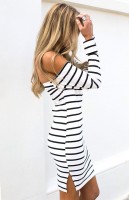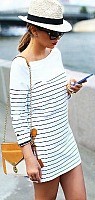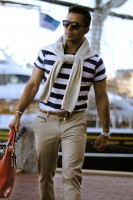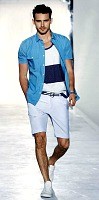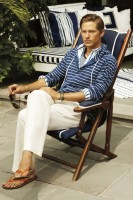 Jumpsuits & Pants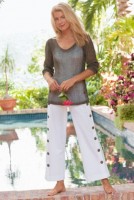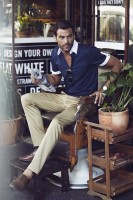 Modern Maxi's
For a breezy chic style, dress yourself in a flowy maxi. Add playful prints and colors. Maximize your style with chic belts and shades.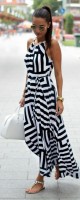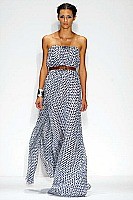 Accessorize your look with a nautical nail design. Stripes, stars, anchors and embellishment glam your look.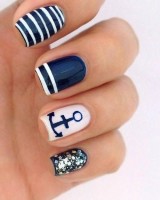 Shop Nautical Looks: