A suit is a man's golden piece of apparel. The key item to have for dressy events, an unexpected outing, or professional business meetings. But now suits are being re-styled and worn for nights on the town, to sports games and concerts. Suits can be expensive but no matter if your budget is 1K or 5K here is how you look expensive using these tips below.
Alterations ~ Tailoring is Key.
An ill-fitting suit always look cheap no matter how much you paid for it. But simple tailoring tricks make any suit look custom-made for you. Tailor the sleeve to properly fit your arm as often they are too big. Opt for a narrow tapered sleeve that hugs your arm vs. hanging loosely. Hem the pants to the appropriate length to the shoes you will be wearing. If the suit pants are too short, look at the hem as they should be able to let it out a bit. Beyond just taking the waist in or letting it out a bit, you then need to adjust the seat of the pants as well so that they skim over your bottom. Change the legline which can slim you. Do not forget to tailor the legs of your suit trousers to give you a long lean line.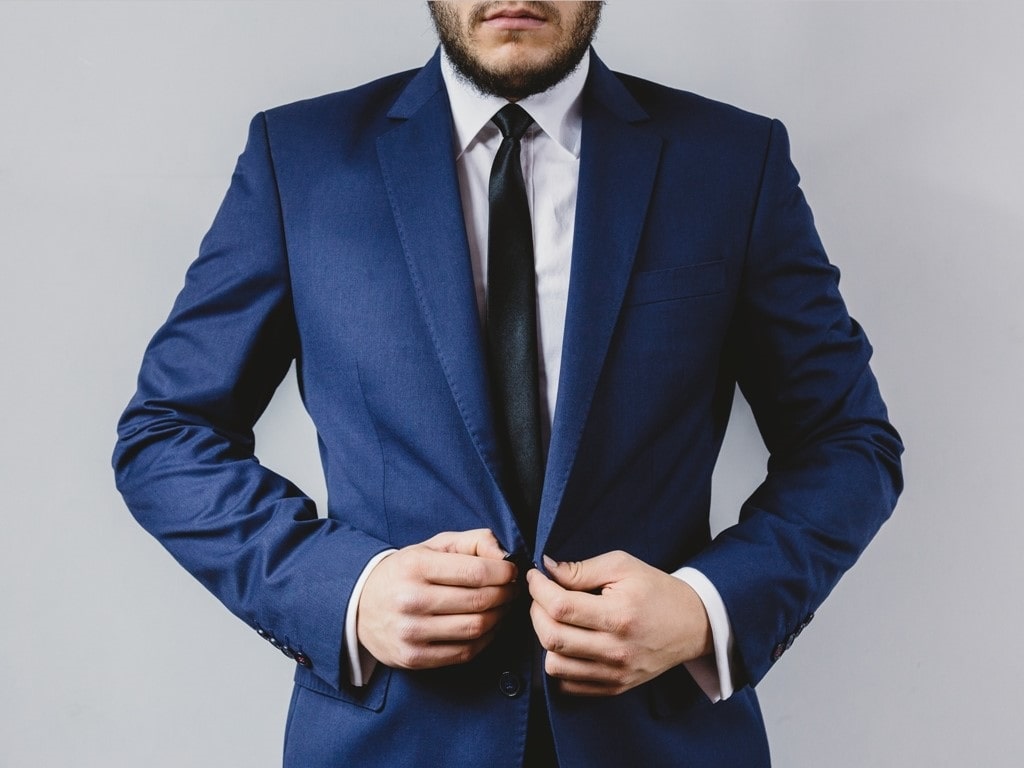 Monochromatic Styling
Pairing darker colored shirts with suits, i.e. a black button down with a gray suit, is both modern and trendy and makes your suit look more expensive than a light colored shirt and suit combination.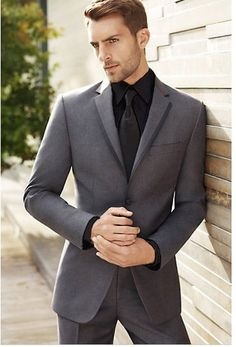 Accessorize Your Suit 
From a tie to cuff links, a lapel pin, tie clip or pocket square, complete your look all in how you accessorize. Detract from cheaper suit fabric tying together your look with your accessories. Don't forget to add some of your personal style to your suit as well.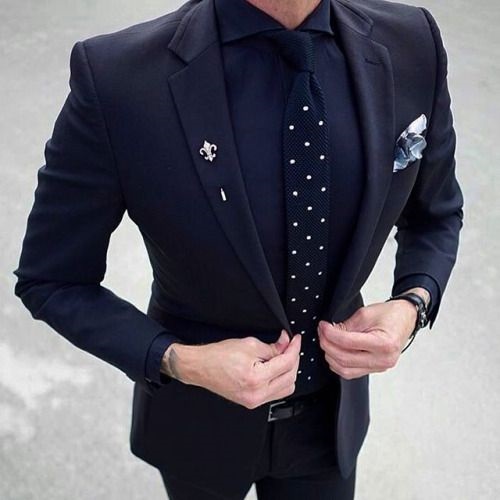 Invest in a Quality Dress Shirt
An in-expensive suit looks so much better with a quality button-down shirt. From the fit to fabric and style, choose a shirt that suits your personality, suit style, and body which will elevate the look of the suit.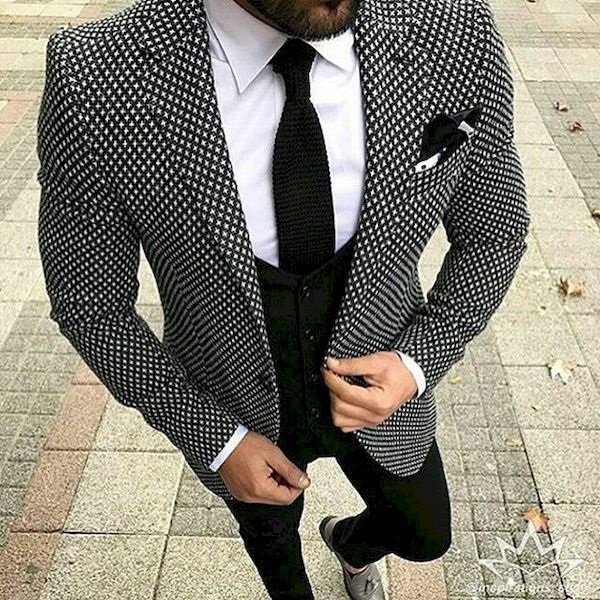 Safe in Classic Colors & Prints
Classic colors of blue, black, navy, and gray can look expensive while a bold suit color if cheaply made can be more noticeable. Stick to windowpane, houndstooth, plaid or stripes if wanting a unique style in a classic color.