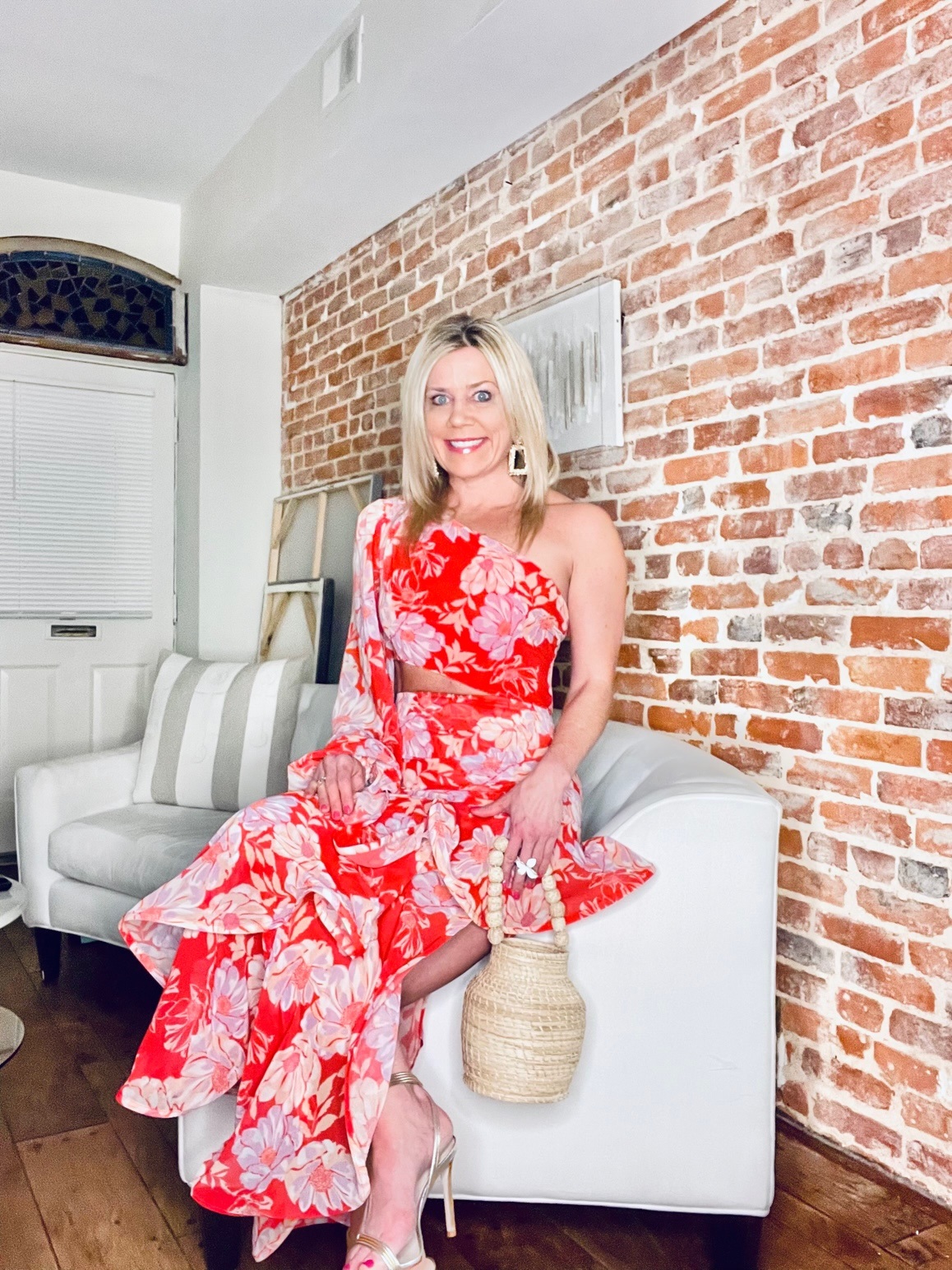 ---
Summer Party Attire
Summer parties and events make the season enjoyable and memorable, but stressful when you get an invitation or invite to something and it might say "garden party chic" or "waterfront formal". What do these outfit styles and categories mean??? What should you wear? First, ask your host if you are unclear or other guests who are attending the event. You always want to be dressed appropriate to the theme or style of the event while knowing over-dressed is better than under dressed. A statement making outfit combination always puts you on the Best Dressed Guest List so think is this what everyone else would wear? Did I accessorize or wear shoes that are okay but or something that everyone will comment and notice. Will I be comfortable in this outfit all day or evening based on the setting? I.e. if it is an outdoor event in a coastal or humid environment think about the fabric you will wear.
Do your accessories make your outfit more interesting?
Is this what everyone else would wear?
Will I be comfortable in the setting?
Sophisticated Pool Party
Opulent pool parties are so on trend. Who doesn't want to hang by a pool with friends who are dressed glam while sipping cocktails and listening to music? These pool parties are not for dipping in the water, but instead looking stylish and chic in what you wear. Think ambiance and cocktails in a chic poolside environment. For ladies, this can range from dressy shorts with silk tank tops, uber chic sunglasses (the bigger the better) and high heel sandals to chic bathing suit cover-ups with glam metallic touches layered over the most stylish one-piece bathing suits or bikinis. Keep in mind you won't be getting in (likely) but still want to look the part. Sashay into the party in this fringe skirt in a summer red, perfect to wear with a gold bathing suit.
Men look great in that stylish relaxed casual vibe of tailored linen shorts and a print button down shirt cuffed to the elbows. Leather sandals or drivers are a go-to choice. Accessorize with stylish neutral sunglasses (no bright colored lenses as this isn't flight school), a watch with a bold color face or band, and bead bracelets if that's your style which gives that relaxed, polished vibe. Linen or chinos are a great option in lighter colors paired with a sport coat or navy or deep blue with a seersucker or linen sport coat is a stylish, modern option. It really is about the fabric (light and breathable for being outdoors), colors you wear + how you accessorize that makes your look stand out at an opulent pool party.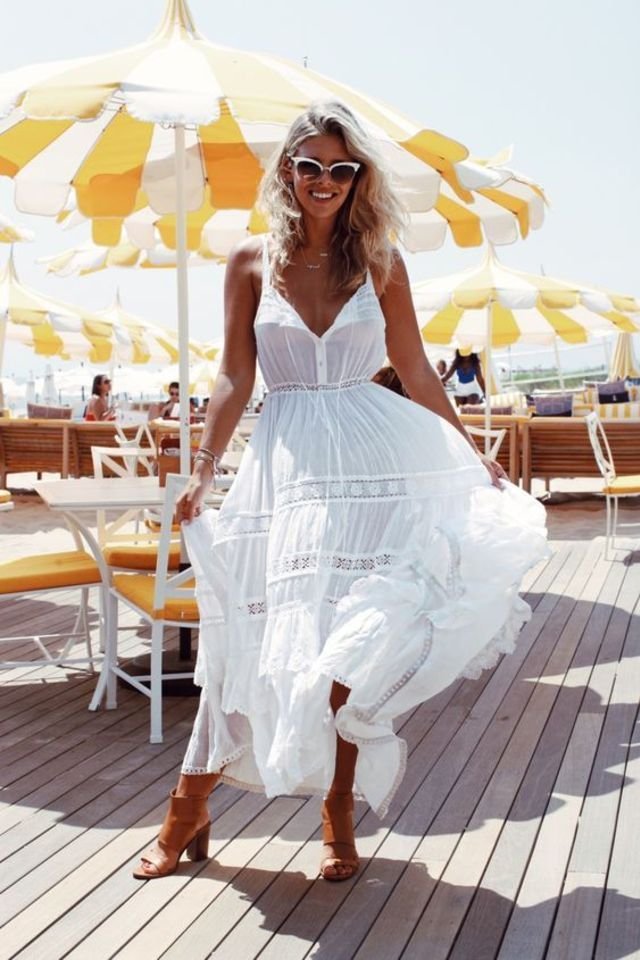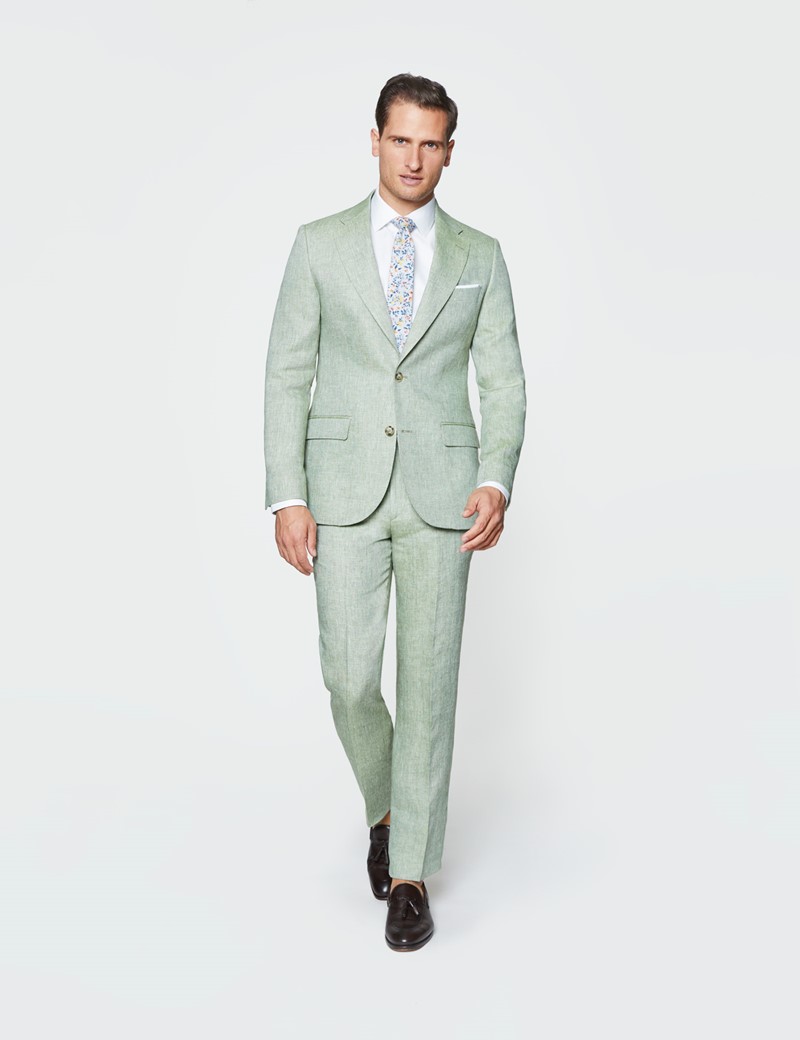 Summer Garden Party
Summer Garden Parties have become quite the theme and nothing says garden party dress more than a floral outfit, from a floral dress or maxi skirt to a floral suit or wearing a linen suit and floral tie. Summer garden parties are elegant day to evening events, not cocktail parties but dressier than an average summer party. Think summer chic when you get dressed. We love a chic floral dress, such as this Solani blue floral dress chicly paired with high heel sandals and jewelry. We love the beautiful floral print of this chic Zimmerann dress in citrus garden print and this Teri John sleeveless print shirt dress perfect for a garden party. Pair with this ankle tie garden party sandals with a touch of floral. We love the floral applique of these high heel sandals which come in pink or marigold, atrès chic color to wear! These floral embellishment sandals in ivory or yellow are one we purchased to be the belle of the ball this season.
Gentlemen look confident and stylish in either a linen summer suit (think lighter greens, blues, or light gray) paired with a floral print shirt or floral tie and lapel pin or go all out in a floral suit, such as this pink and blue floral suit which will definitely get you noticed in a good way! A modern striped suit is always a fashion-forward option or a floral sport coat with trousers and loafers looks sharp for a garden party. Sage green is a sharp color to wear (we love this Indochino sage green suit).
Summer Wedding
Summer weddings are beautiful to attend, from gorgeous sunsets to sun-filled ceremonies amongst bright flowers. Keep your outfit light yet dressy, it is a wedding after-all. Leave your casual sundresses and shirts with khakis at home. Instead opt for elegant linen dresses or for men, linen suits for a daytime wedding. Silk dresses or bold print midi skirt and top with high heels are perfect for daytime weddings. We love the color and airy style of this pink dress for a daytime wedding or this long pink dress for evening wedding. The lilac floral design dress by Zimmerman is perfect for a summer wedding with high heel sandals and statement earrings. For summer evening weddings, think light yet more formal. Maxi dresses in rich, bright summer colors in tulle, chiffon and silk are appropriate. A beaded gown can look great. You do not need to wear sequins and avoid black and dark color dresses which look to heavy for the season. 
Guys, summer weddings can be a blast if you are dressed well knowing what to wear. Daytime weddings (vineyards, on a boat, at the beach, in a church, etc.) are perfect for wearing either linen dress trousers and shirt or for dressier daytime weddings, opt for a summer suit, i.e. one in seersucker, linen, or a light color and fabric.  This Paul Smith light blue linen suit is perfect to wear to summer weddings, both indoors or outdoors. Keep the look light with a small print shirt or print tie in light blue/gray/pink or green. A floral lapel pin is always a great option to wear. This light peach lapel pin is a great option for a light blue or light gray suit.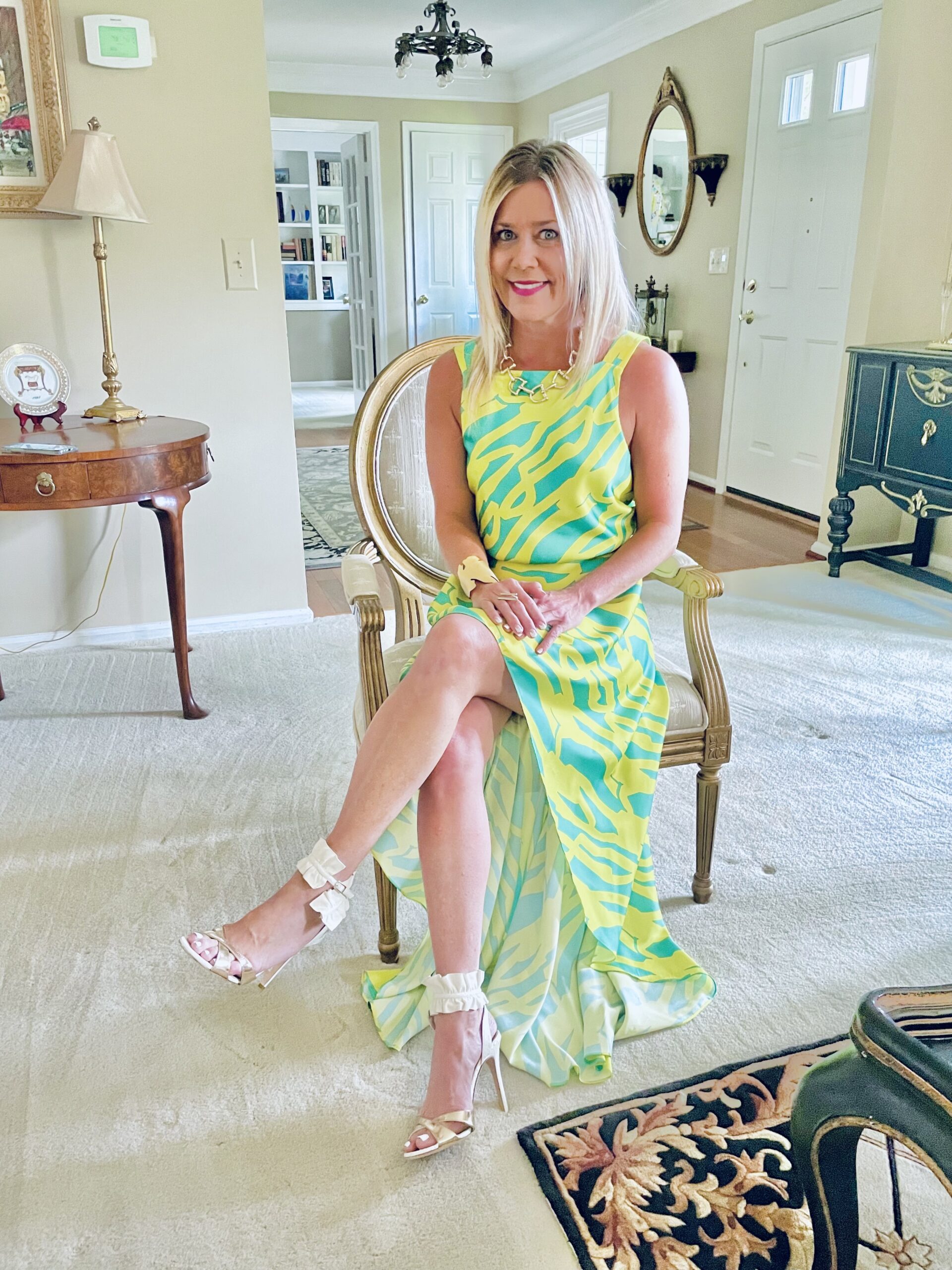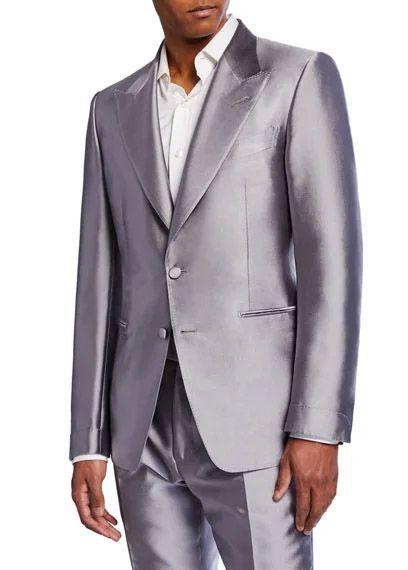 Black Tie Events
Black tie events, from weddings to galas and all types of parties, are beautiful occasions to dress for in spring/summer. The thing to know is that black tie does NOT mean wearing black or dark colors. It is a style of dress, not a color of clothing. Black tie means evening dress, but does not have to be a black tuxedo or sequin or dark gown. A formal occassion or event but keep in theme of spring/summer with colors and pops of floral print. Black tie does not require a black tuxedo. For guys, this can be a blue tuxedo (go a little brighter than navy), green tux, dinner jacket, or a formal suit that you can play with the accessories. This Canali blue peak lapel tuxedo is a sure fire winner. This Tom Ford metallic dinner jacket is exquisite and unique style to wear.
Today's black tie dress code for women's summer events is looser, allowing for midi dress and knee length cocktail dresses apros pos for the summer heat. Look for dresses made of light chiffon or silk, in summery colors or with floral embellishment. Cocktail length dresses with special touches such as lace or beading add flair making them dressier. Accessorize with a statement necklace or cuff and a pair of embellished heels.
If you have a summer event and are unsure what to wear, we would love to style you. We are here to answer your styling questions and help you look fabulous for any type of event. Divine Style offers event styling for men and women. 
CONTACT US
to get styled for your events. See more of our
event styling here
.