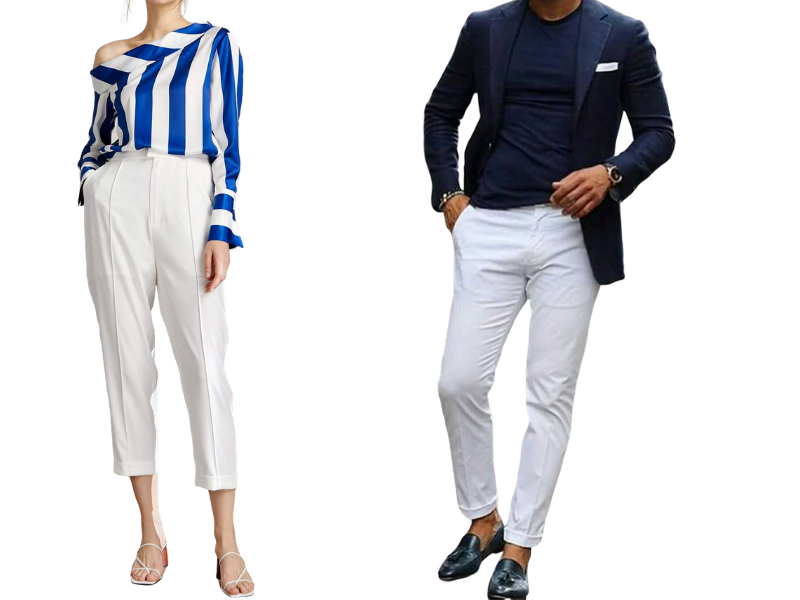 Spring is here and now is the time to get dressed in spring colors and neutrals. Nothing looks more crisp on a bright spring day than an all neutrals outfit. Black and white looks modern and crisp, but navy, gray, and beige are key neutrals to rotate into your outfits.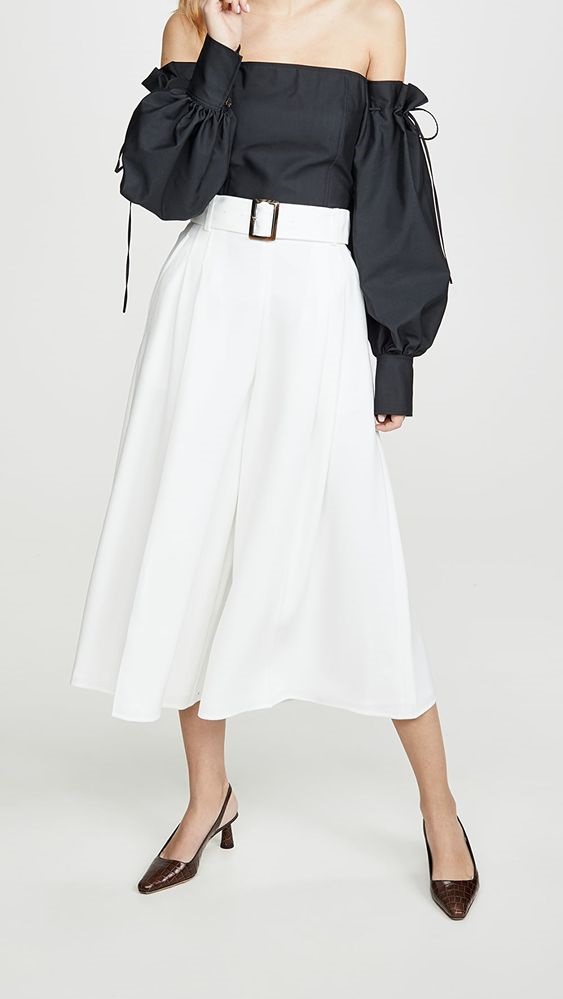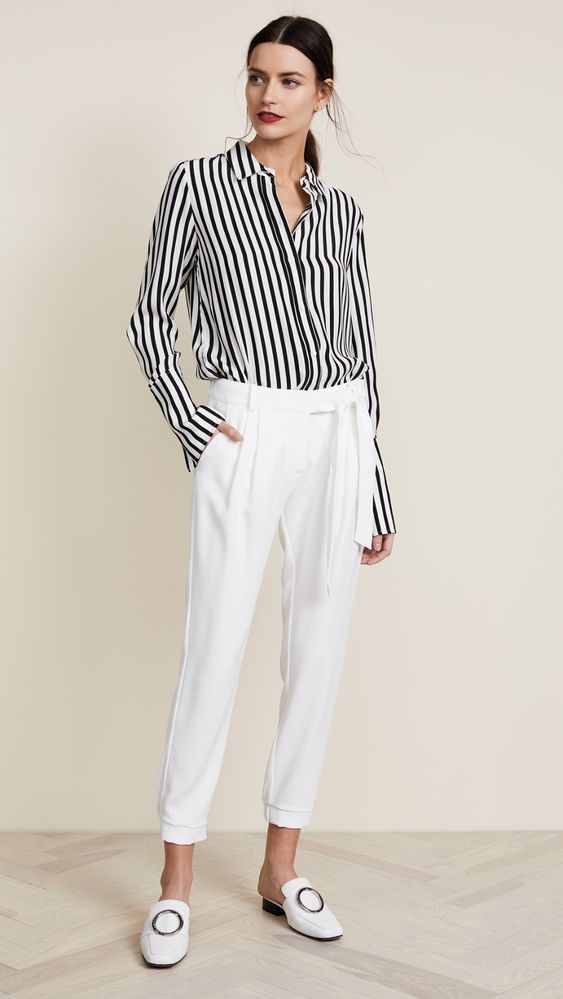 Classic Black + White
A sharp look that's easy to wear for women and men. You can do this with a black top or shirt and white jeans, pants, or a skirt. Or do the reverse with your white neutral on top and black bottoms. The key to making this look stand out is the details in each piece. A solid black shirt can look blasé instead choose a fabric with texture such as lace or design details, such as a print neckline on men's shirts or flared cuffs or puff shoulder for women.
Shop women's black and white pieces here, here, here and here. Shop men's black and white pieces here, here, here and here.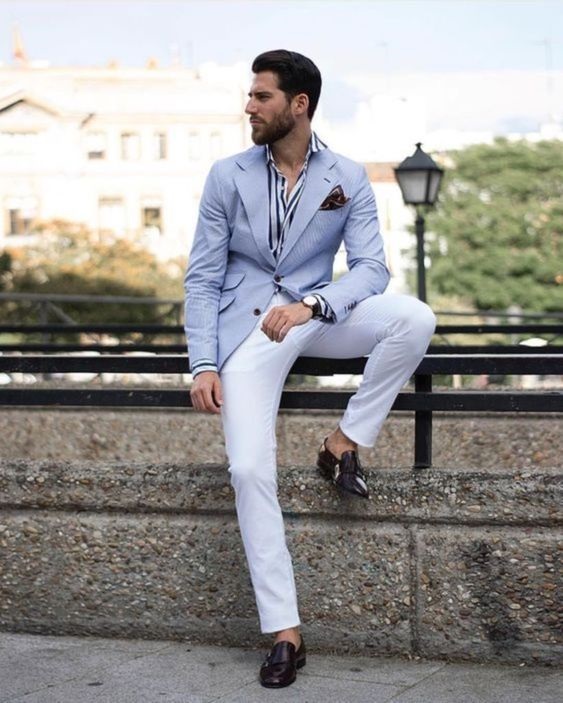 Stripes
Make a bold statement in neutral stripes. While stripes can sometimes seem basic or expected, it is all in how you style the pieces to make this neutral stand out. Men, layering a print shirt under a stripe sweater is eye-catching. A stripe shirt grabs the eye under a lighter colored jacket or hoodie. Ladies, stripe dresses, midi skirts, and blouses are an essential to have this season. Choose pieces in an unexpected color or with design details such as a high-low hem or flare sleeve.
Shop women's stripe pieces here, here and here. Shop men's stripe pieces here, here, here and here.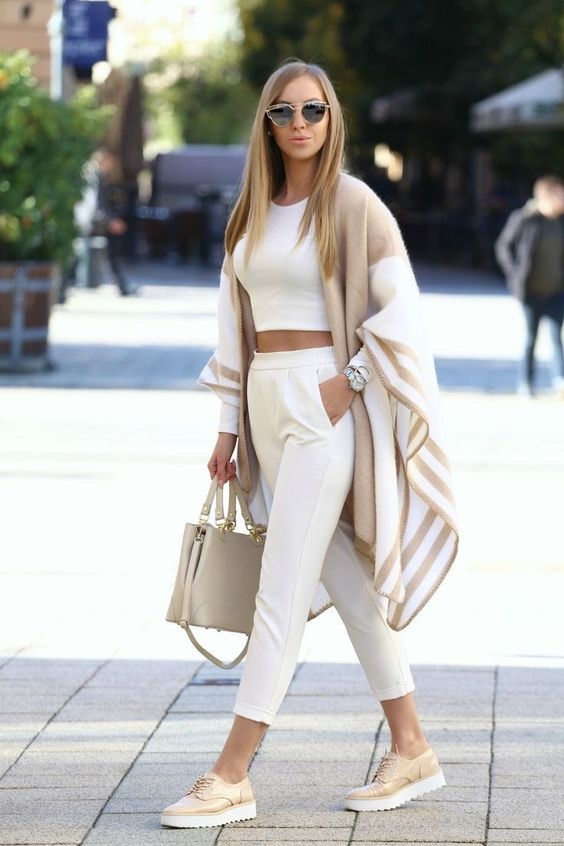 Neutral on Neutral
Slip into a beige and white outfit for elegant ease. This look while simple makes a statement with rich textured pieces, stripes and prints and accessorized to give you that head-to-toe style. Casual can should look polished.
Shop women's neutral pieces here, here, here and here. Shop men's neutrals here, here, here and here.
What are neutral combinations you can wear? We love navy + white, gray + beige, or beige + white. Super sharp crisp colors for men and women in springtime. Transition your look to spring ladies in these outfit ideas. These 4 outfit combinations give the guys outfits a step forward into spring.
Ready to step up your look for the spring season but not sure what looks good on you or how to put together and shop for outfits? See our spring virtual styling packages.