From chilly temps and bursts of wind gusts to warmer spring days, shopping for and dressing with spring style helps you get in the mood and look on point for the season. From lightweight bomber jackets to layering in style to look sharp for spring, here's four easy outfits that every guy can sport.
Suede jacket + Button-Down + Trousers
Be spring ready in a jacket that stands out. Suede is the perfect spring fabric as it is lighter weight with some heft. Choose a lighter color such as light gray or pale blue, or a bolder spring style in blue or green. Pair this with a button down and trousers in a light shade such as gray windowpane or plaid.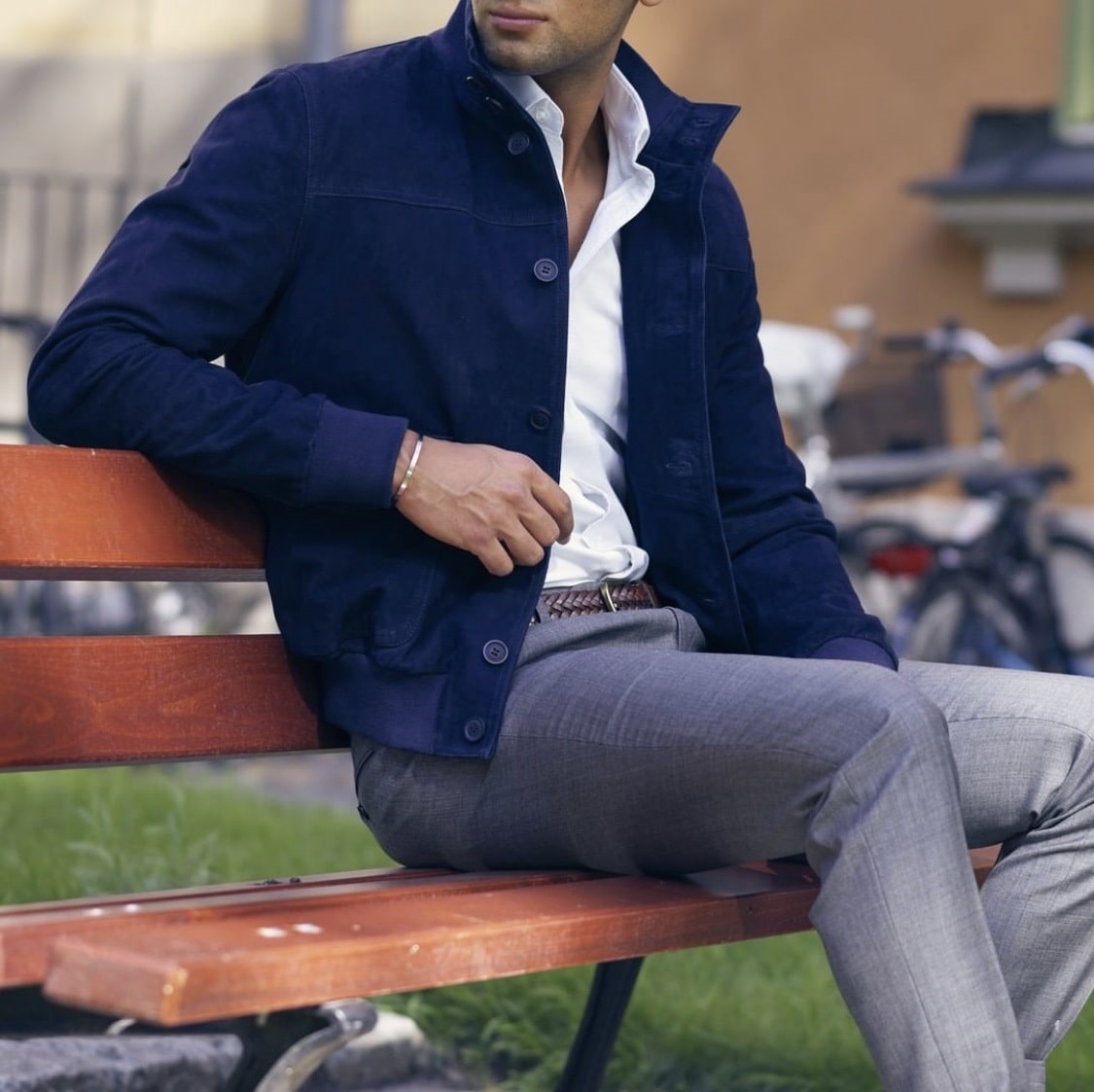 Trench Coat + Spring Sweater + Jeans
Trench coats aren't just for rainy days. Give a hip spring choosing a hip length or shorter style or go classic with a longer coat. Pair this with a spring color sweater in yellow, orange, blue or green or be bold in a spring print sweater to stay warm with your outfit styling for any spring occassion.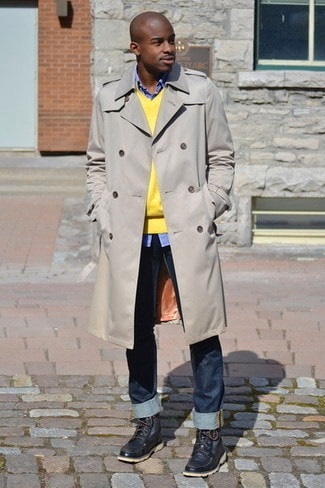 Bomber Jacket + Button Down
Cinch your style for any spring event layering a bomber jacket in silk, linen, or suede over a print button-down. Perfect for a night on the town, weekend casual or a dressy brunch.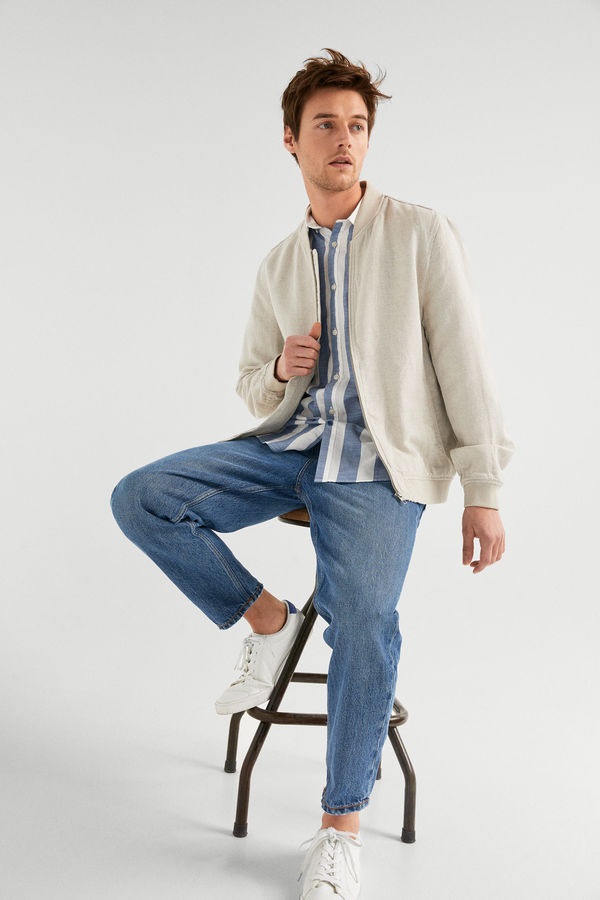 Blazer + Floral Shirt
Look fresh for the spring season wearing a light color or neutral blazer and floral button-down shirt. Go for a bold floral print or a smaller consistent floral print which acts as a neutral in an outfit. Make this look pop with spring accessories such as a light color belt, bold watch face or spring's suede shoes.