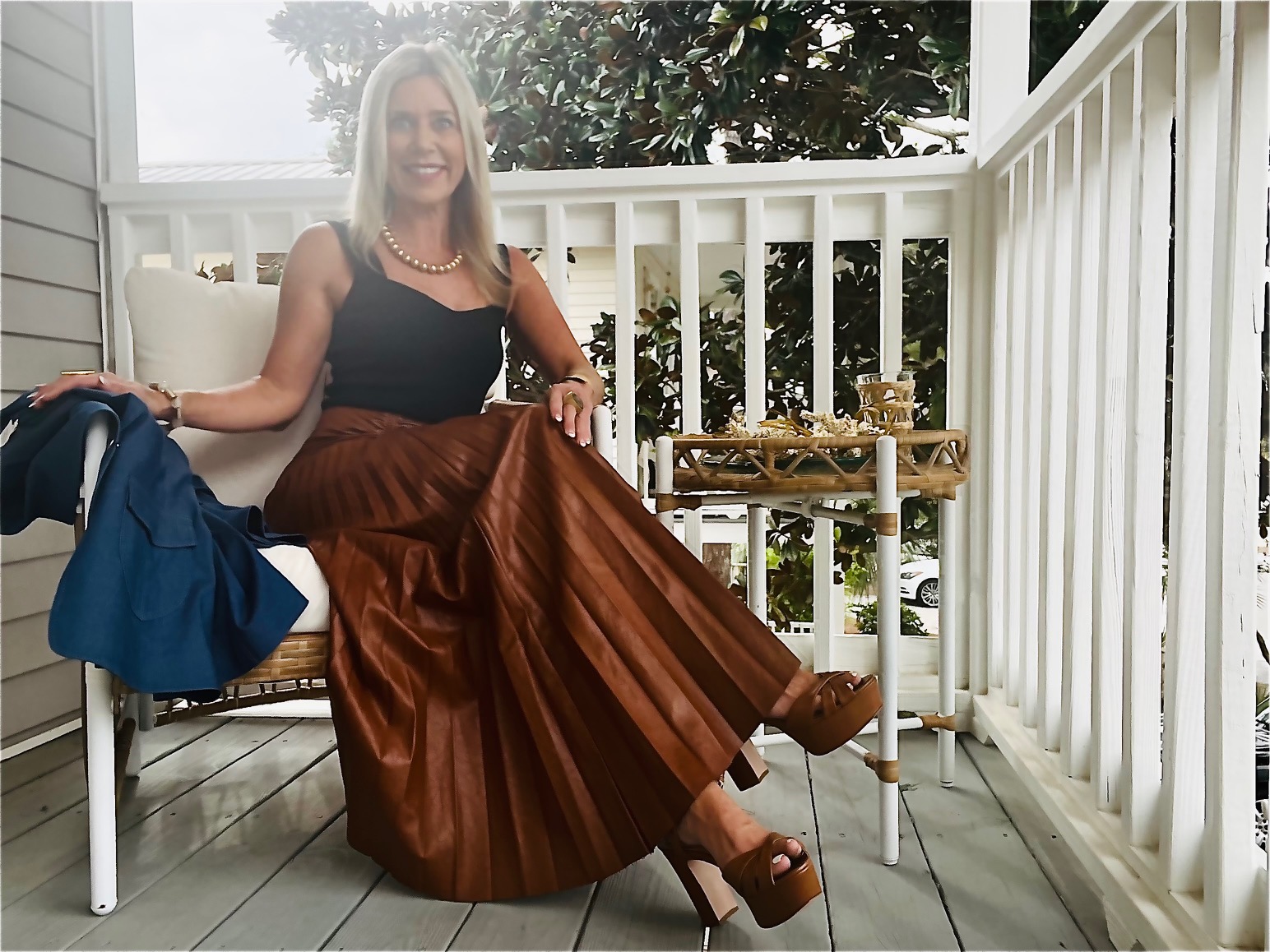 ---
Fall is the time to switch out your closet pulling out those favorite sweaters, boots and jackets. As you head into the fall season, these are 5 key pieces that make a statement this autumn for men and women. Adding in key new pieces into your wardrobe this season gives you a fresh new look and style with these 5 pieces being on continuous wear this fall and winter. From bold blazer styles to stylish dark denim, neutral boots and so much more. As you get dressed this season, add these timeless trends into your rotation to look effortless and modern in what you wear.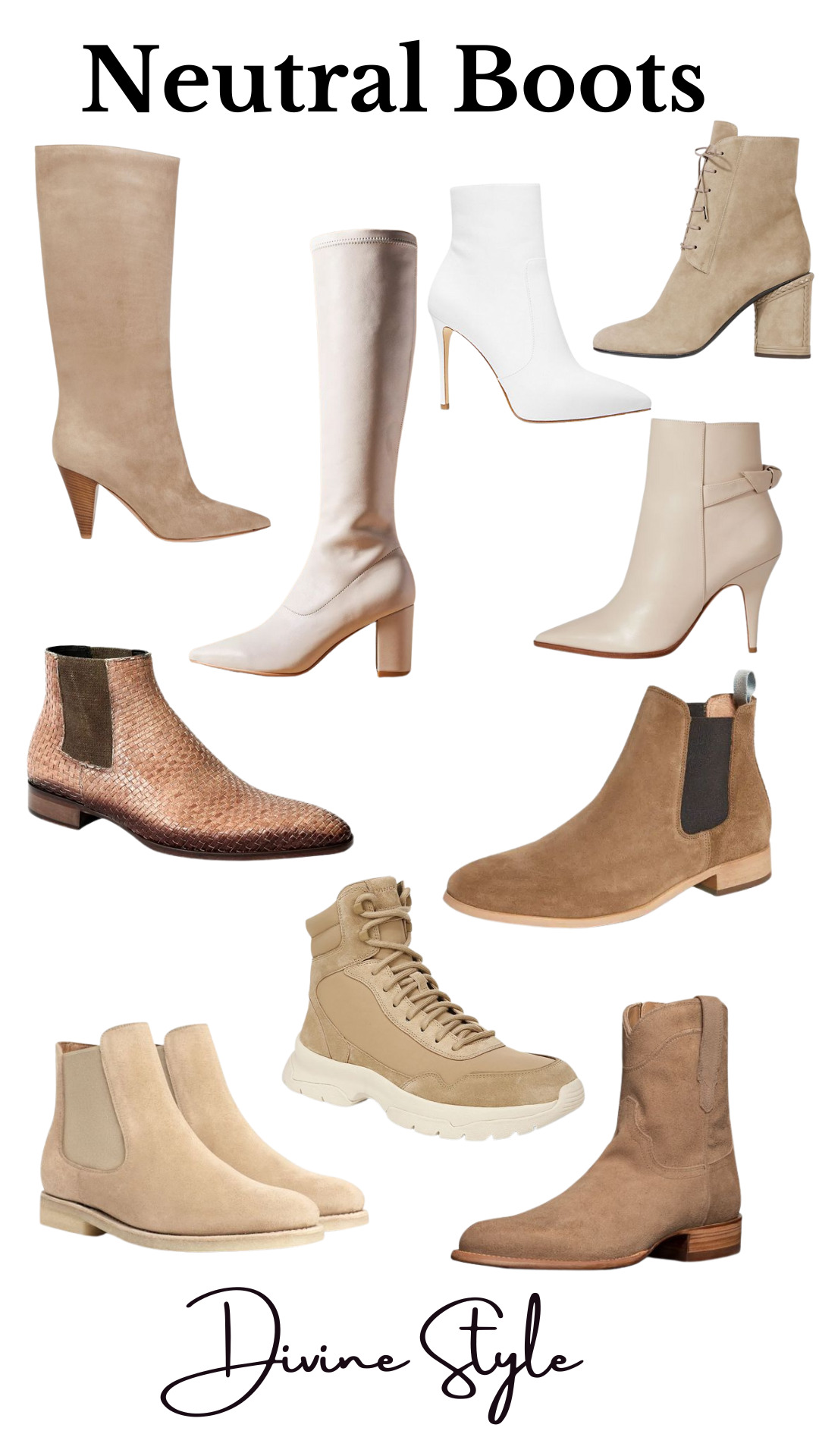 1. Neutral Boots
Slip into fall style wearing neutral boots. A go-to shoe that works for warmer fall days to chillier autumn evenings to keep your outfit stylishly neutral. A neutral boot in ivory, winter white, taupe, sand, even cognac pairs with anything from jeans to trousers, or dresses, and skirts for ladies. Wear these boots not just for weekend or casual but style them for the office or for travel. Neutral goes with everything!
---
---
Statement Blazers
Blazers got an upgrade this season, from chic indigo styles to rich neutral leather colors of sand, taupe and ivory to bold leather colors (hello red leather) to light neutral shades of sage, gray and slate blue. This wear everywhere styles are perfect to make the statement, aka be the eye-catching piece in your outfit or to layer over fall outfits to look modern and fashion-forward. Guys, grab a blazer with texture in a light, neutral color to layer with or a blazer style jacket in suede or waxed cotton.
---
---
Refined Denim
Make a statement this season in dark wash denim. Unique pockets, zippers & cut out designs make a statement this season from blazers to jeans, dresses, and skirts. Denim blazers and trousers pair together for a modern day suit, that is NOT the denim tuxedo. Dark denim gives a polished, effortless look that can be dressed up or down. 
---
---
Stylish Trench Coats
Trench coats get a fall style upgrade. Layer in style this fall season wearing leather trench coats, cropped trench coats and those in bold fun colors such as this season's It hue red. Make an entrance in these stylish trench coat that pairs with denim and blouses to 5-pocket pants and a great sweater for guys. Dress it up with dresses, jumpsuits or this season's maxi skirts or layer over a suit or trousers and a print button-down for a hip, modern look for men.
---
---
Button Downs
Bold prints, embellished styles, stripes galore + floral pizzazz are just a few of autumn season's shirt styles you will see everywhere. It is all about the tone of the colors this season, from rich slate blue to marina blue, rich chocolate brown, emerald green and red to fall prints in bold florals and abstract prints. Men's print shirts have gone a little bolder this fall with subtle prints in more vibrant shades of blue and pink.
---
---
Stay stylishly in the know with all the key pieces to own and wear through out the fall season. Follow along on Instagram as we share style tips + what to wear this fall season.
---
Download our

FREE FALL WARDROBE CHECKLIST