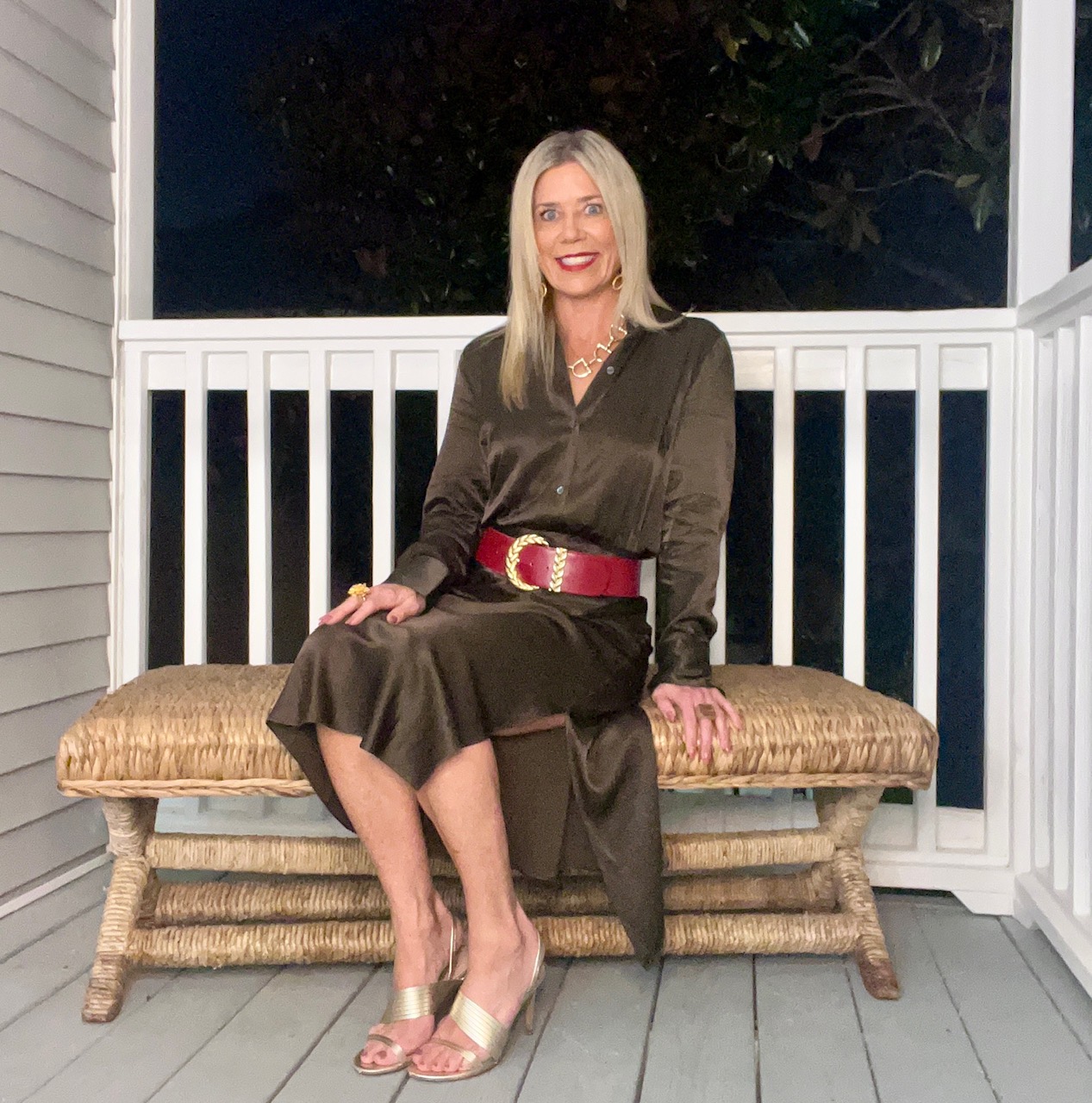 Fall season is all about rich, warm autumn colors and textures. This season's trending colors are chocolate brown and red. Chocolate brown is a rich color. Think gooey chocolate fondue. It is lush and rich and looks fantastic in belts, shoes. handbags to leather jackets and blazers. Incorporate this into your wardrobe for a new, modern look that will be wearable year after year. We love chocolate brown paired with this season's other trending color, red. Red comes in all tones this season, from rich burgundys to wine color, to vibrant red and our favorite cranberry red which is a cool tone so wears well with most skin tones.
Women's Chocolate Brown & Red Outfits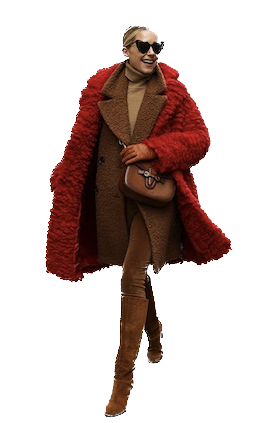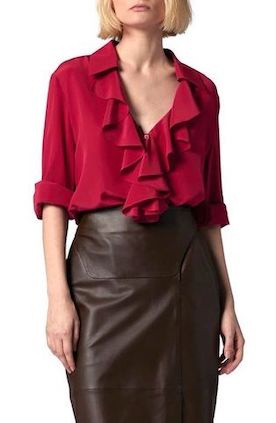 Rich luxe shades of brown give an elegant, luxe look to anything you wear. Pair it with fall season's statement color red. From luxe leather coats and trench coats to beautiful chocolate brown knit dresses to coated denim and leather pants, this is THE COLOR to have in your wardrobe. Red isn't a newby for autumn, but the rich tones of red in cranberry, wine, berry to more vivacious red tones all pair perfectly with shades of brown. Pair red with light chocolate, aka think milk chocolate Hershey bar, or even camel to give that refined look. We love chocolate brown boots, loafers, handbags, belts and of course in clothing. Red jackets look chic but aren't over-all as universally wearable but if you like a statement, go for it! Red blouses and sweaters look chic with chocolate leather jeans, pants or leather skirts.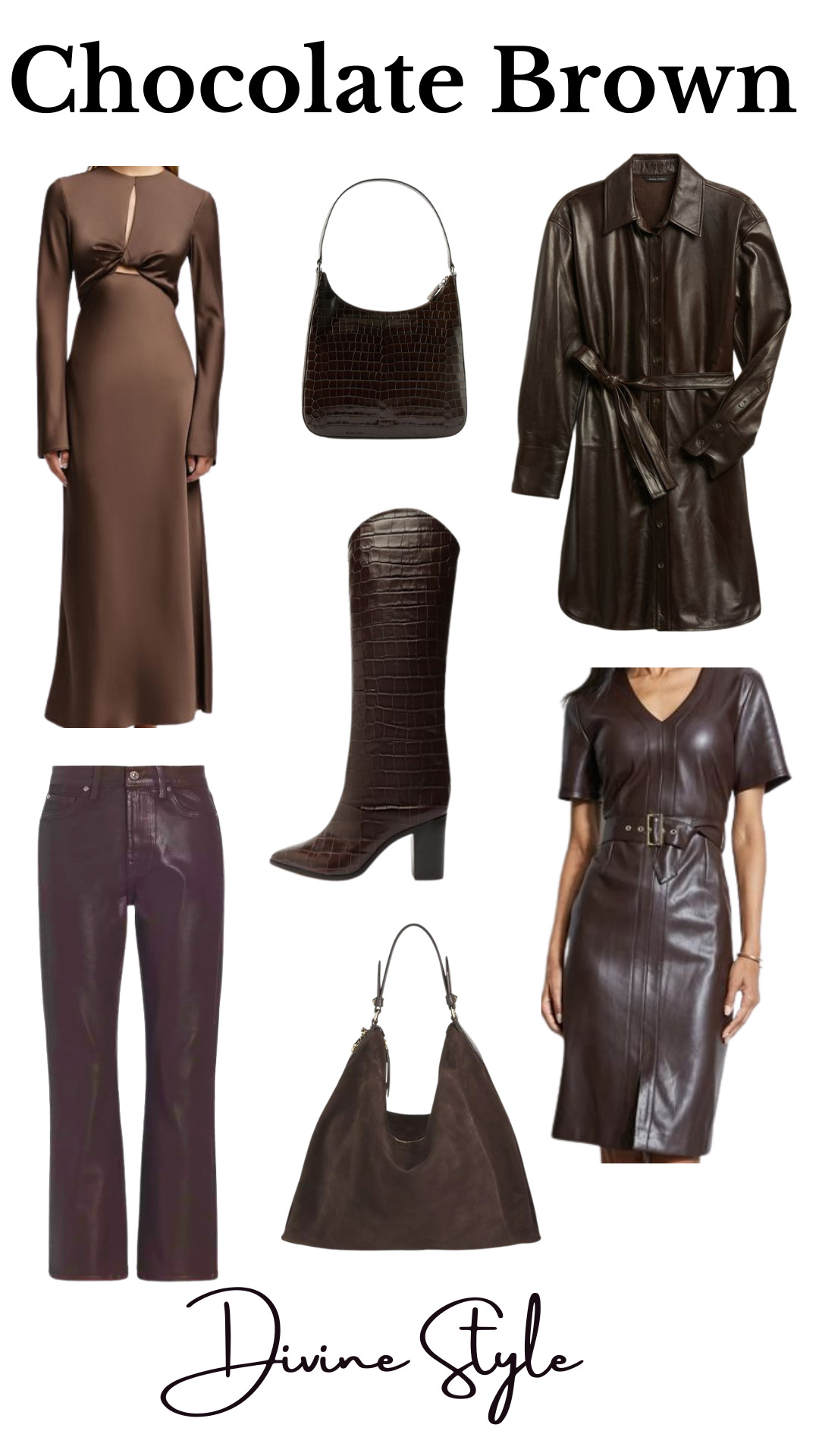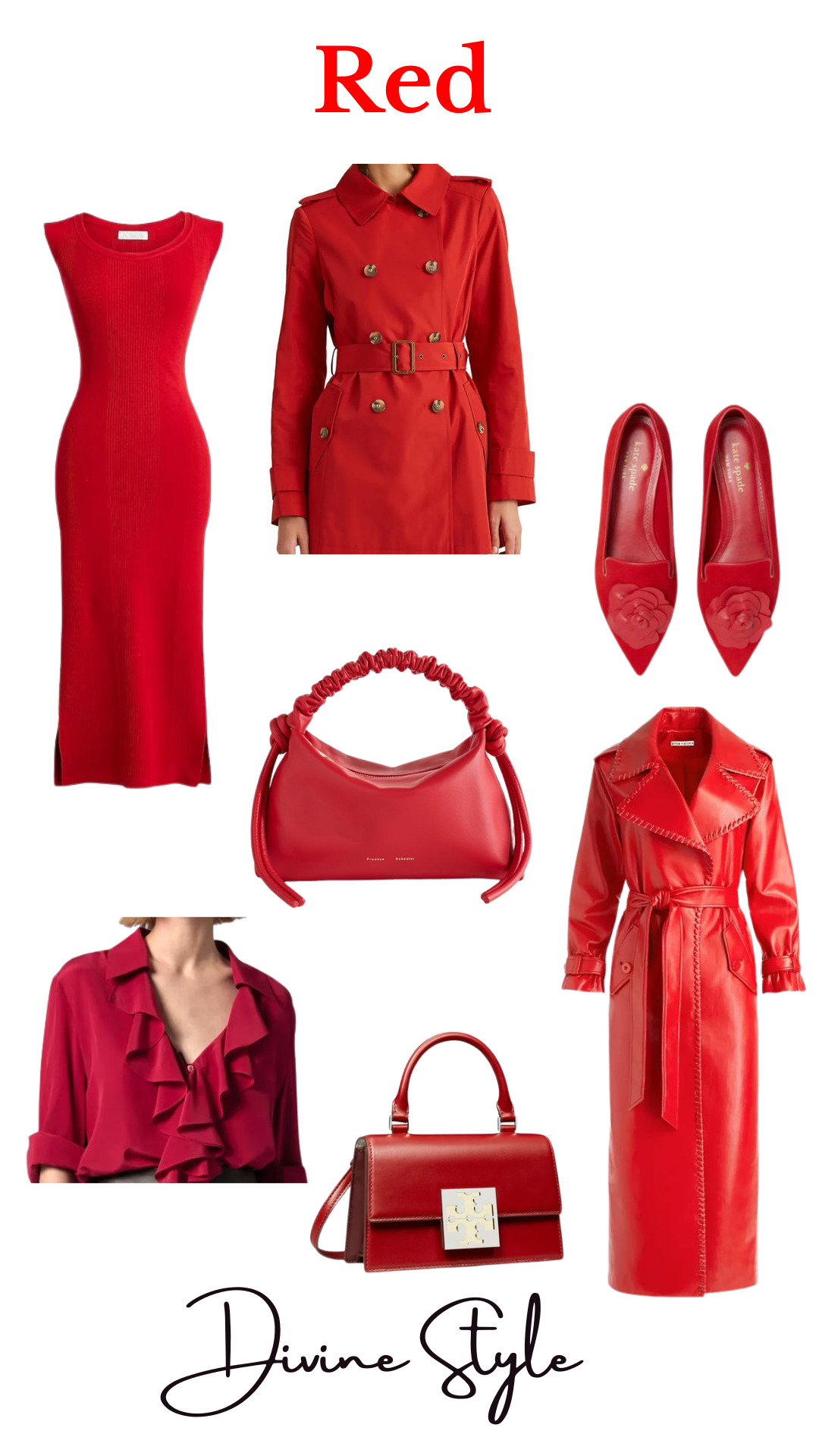 Men's Chocolate Brown & Red Dressed Up Looks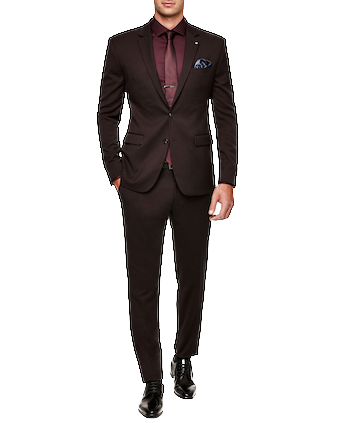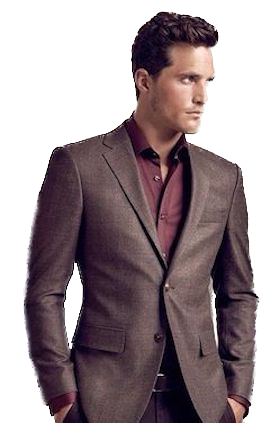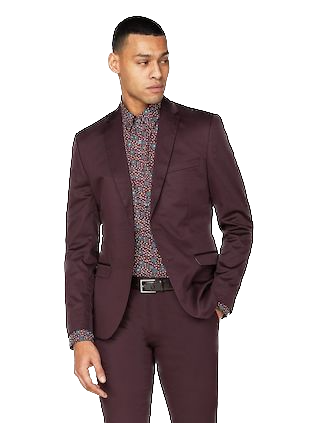 Look effortlessly polished in a brown sport coat or suit paired with a red shirt. From deep rich chocolate brown to milk chocolate lighter shades, both in sport coats and suits this color combination is perfect for evening events, casual nights out, or to wear to the office. A chocolate brown sport coat or medium to light (center photo) sport coat paired with dark denim is a wearable look for men all fall and winter season. These outfit ideas are perfect for Thanksgiving, Christmas and any holiday events.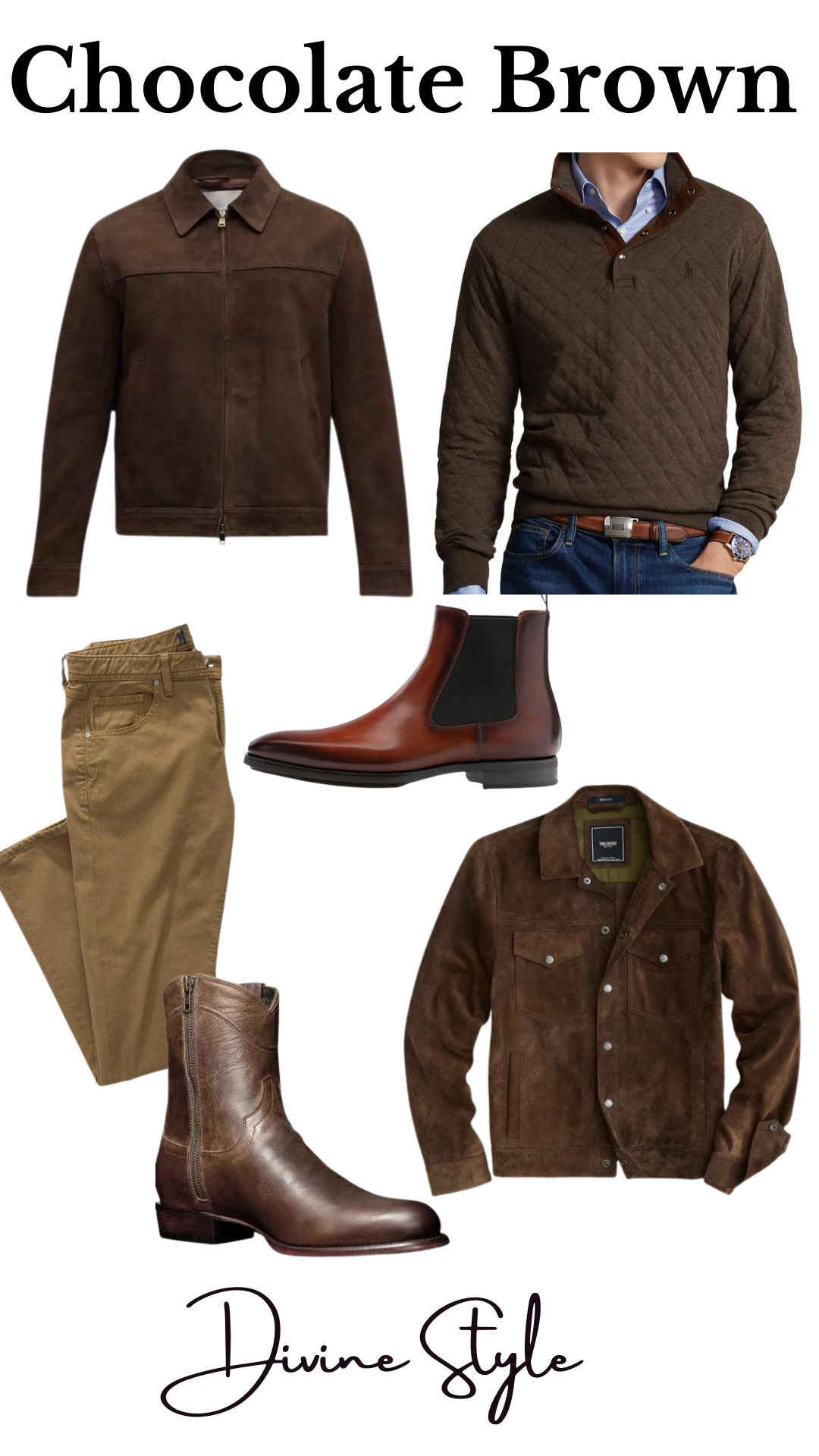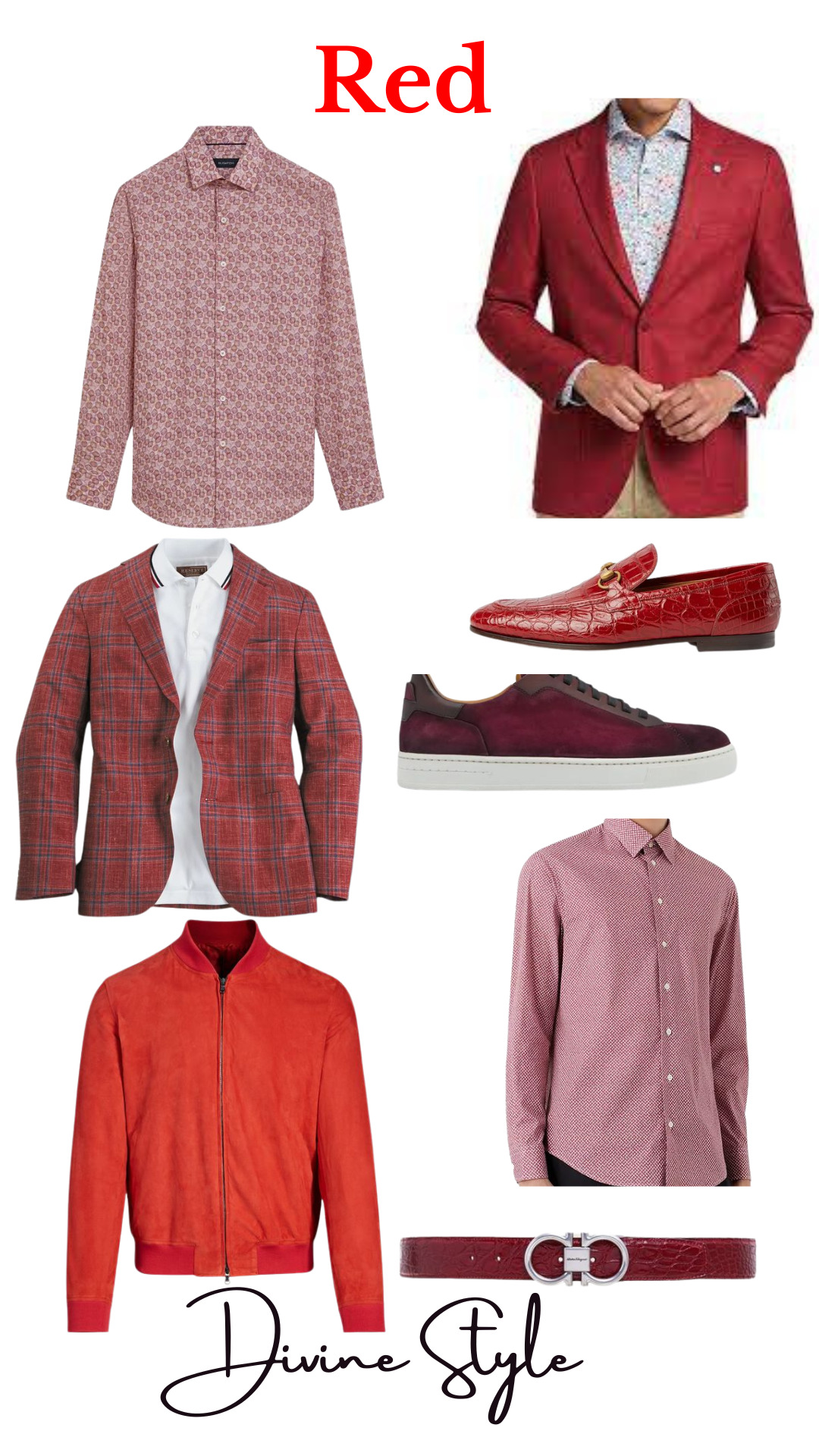 Be in the know with your wardrobe on point by downloading our FREE FALL WARDROBE CHECKLIST for men & women.
---