Suited Up in Style
Execute your spring or summer style looking on point at the office, evening events, or nights on the town wearing this season's hottest suit accessories. From hats to scarves and bold prints make your suit style stand out. Download our must-have spring accessories for men to stay stylish knowing what to wear this season and see spring's key pieces to elevate your wardrobe.
Polka Dots
From pocket squares to ties or socks, the polka dot trend is hot for the spring/summer season and makes a suit look modern and fresh with these accessories. Play on the prints in coordinating combinations such as this navy/white paired with a plaid suit. The tie and pocket square polka dots do not need to match but compliment each other in terms of size (larger print with smaller print) or colors, such as varying the blue tones. Hexagon prints, which appear similar to polka dots, are a stylish variation this print.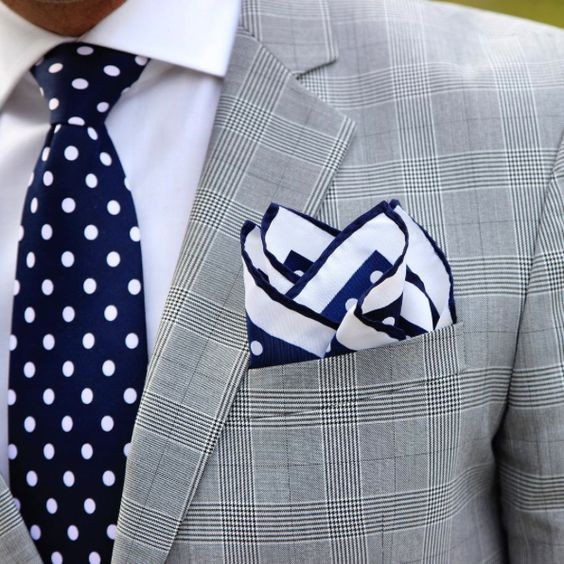 Lapel Pins
While this isn't a new accessory for 2019, go beyond a floral lapel pin trying a unique design, such as bugs, butterflies, beetles, or horses or one that suits your vibe like equestrian (horse racing) or aquatic in an anchor for sailors. Be unique in the lapel pins you were to differentiate your personal style from everyone else.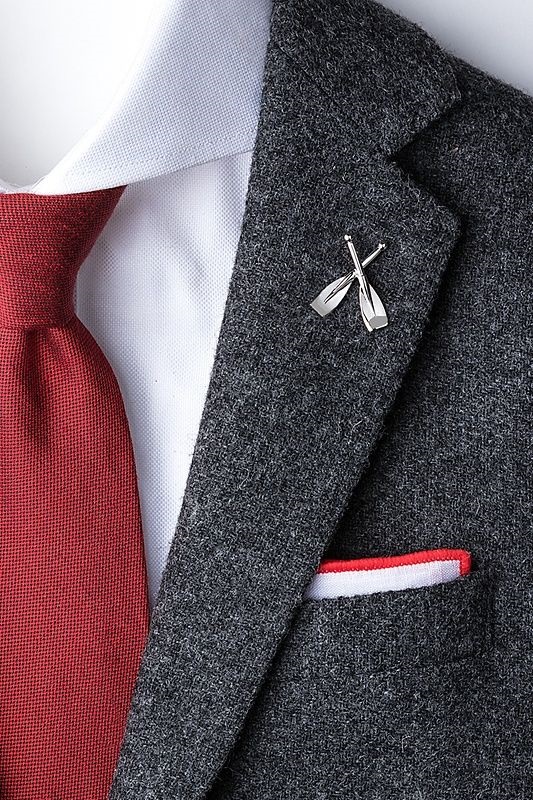 Hats
This isn't just for the horse races or an event. Hats are a stylish accessory that can transform your suit from the office to a night on the town. Varying the style of your hats with different suits adds variety. It is a great accessory that can be worn all day, not just outside.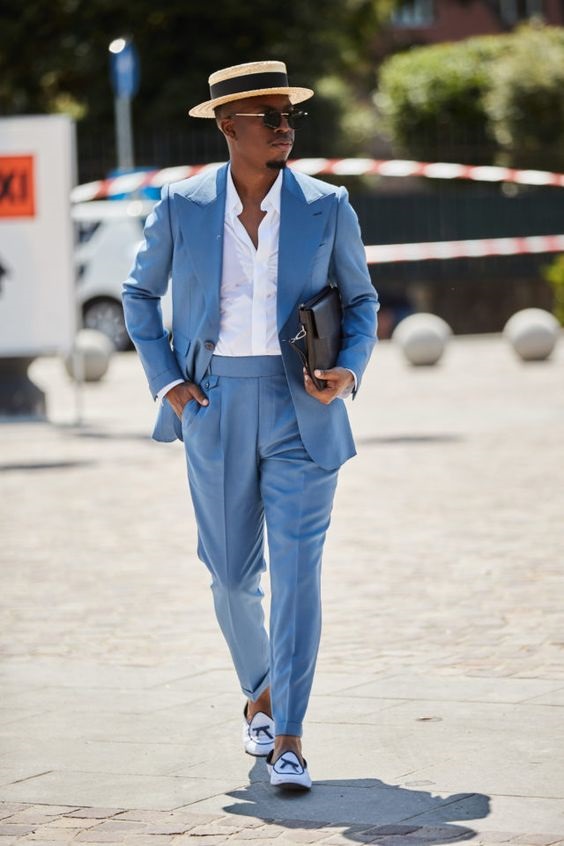 Tie Bar
Tie Bar or clips now are a statement accessory perfectly suited to showcase your personal style. Go beyond the basic bar to something with a cooler vibe, such as this shark tie clip or one with animals, planes, horses, or whatever your vibe is. Great way to attract attention all in how you accessorize.