Every woman (or man) can use these 5 STYLE TRICKS & TIPS to look amazing in any outfit or style.
Style Trick #1
Fashion tape is your best friend.  It is not just used to keep clothing in place not revealing too much but also to hold jewelry and accessories in place while you are wearing them.  Your watch moves on your wrist, tape the back of the face to your skin with fashion tape.  Cuff bracelets swishing around, put fashion tape on the face of the cuff bracelet and tape to the top of your wrist.  Statement necklaces often move and don't lay centered as designer.  If it is a heavier piece, then use small piece of clear packaging tape.  If it is a lighter piece of jewelry then fashion tape will work.
*Make sure to try with your item to know which strength of tape you need.  If wearing all day, bring extra tape as it can loose its adhesiveness.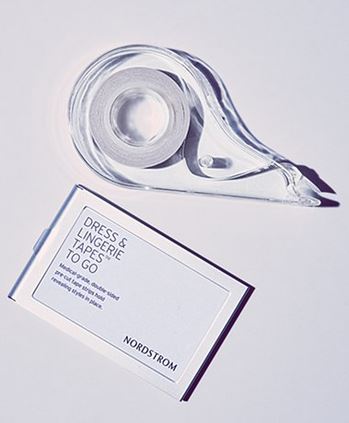 Style Trick #2
Nothing can be worse than something spilling on or staining your clothing or shoes.  Shout Wipes are the perfect thing to keep in your pocket or purse.  Gently wipe at the stain and away it goes. Shout Wipes are are sold in individual packets perfect to take with you.
*Caution do not use Shout Wipes on silk, mohair, or delicate fabrics.
Style Trick #3
You never want to arrive at an event looking wrinkled or disheveled.  Wrinkle Release spray is the perfect thing to spritz on your outfit when going from place to place.  Spray a few squirts and smooth with your hands.  Downy makes this as do other brands.  Keep a big bottle at home and purchase a travel size (2 oz.) to take on the go.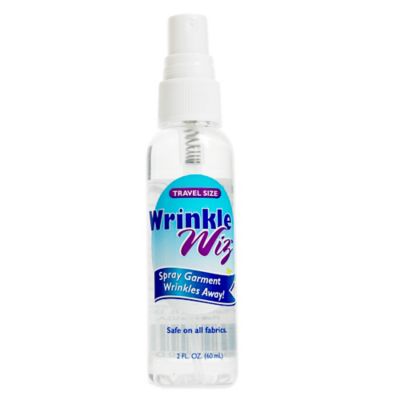 Style Trick #4
Deodorant stains can leave your outfit looking a mess and feeling sticky.  Deodorant removing sponges wipe away the stain & leave you looking clean.  Rub briskly over the stain & watch it disappear.  You can also use the dry cleaner hanger pieces attached to the hanger to keep your item on the hanger.  This works as well.  This eliminates makeup powder and removes animal hair.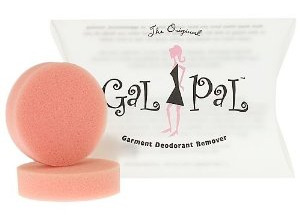 Gal Pal / Hollywood Fashion Secrets
Style Trick #5
 Belts can be a woman's best friend regardless of your shape or tummy size.  Belts cinch you & give you a defined waist.  Smaller belts add design elements and enhance and your look.  These can be worn at the natural waistline with pants or a pencil skirt.  Larger belts give more emphasis to your mid-section & draw your eye to focus on the middle.  If you have a tummy, wear a large belt underneath your ribcage.
If your top/dress is too big or you want to create a new look with it…adjust the fabric to lay fabric smooth at front and create mini bunches in the rear 2 inches from your hip bone in the back.