Step up your t-shirt and jeans looks with these outfit ideas that instantly elevate your casual style. Pair modern jackets with vintage jeans, style leather sneakers with a suit, or add a chunky knit sweater or woven hoodie for on-trend style. Change up your accessories tying together your outfit with a print scarf,  trendy belt, or colorful watch to add some flare. Basics shouldn't be boring! 
The most stylish guys take designer trends and make them applicable to real life. Look at outfits in magazines, on the internet, or when you are out on the town for inspiration.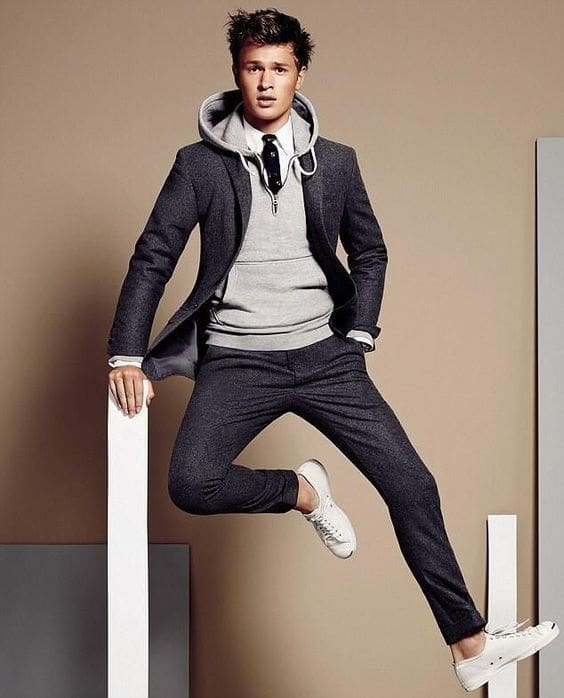 Look casually cool and modern wearing a thin knit hoodie under a suit. Pair a slim fitting suit, to not add extra bulk, with a woven knit or add pizzazz with striped hoodie. A print button down or basic white shirt instantly elevates your look. Ditch the business shoes instead wearing leather sneakers, suede oxfords, or colored loafers.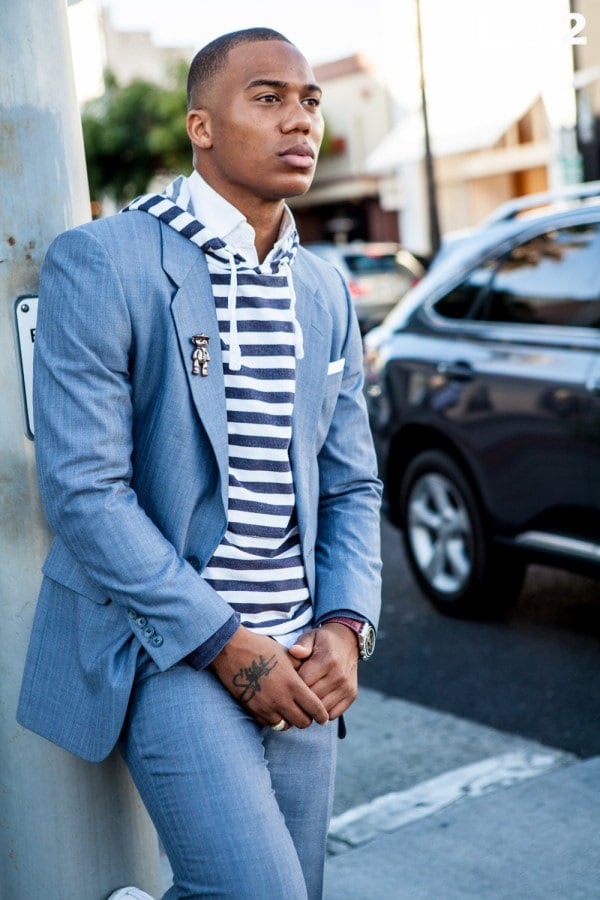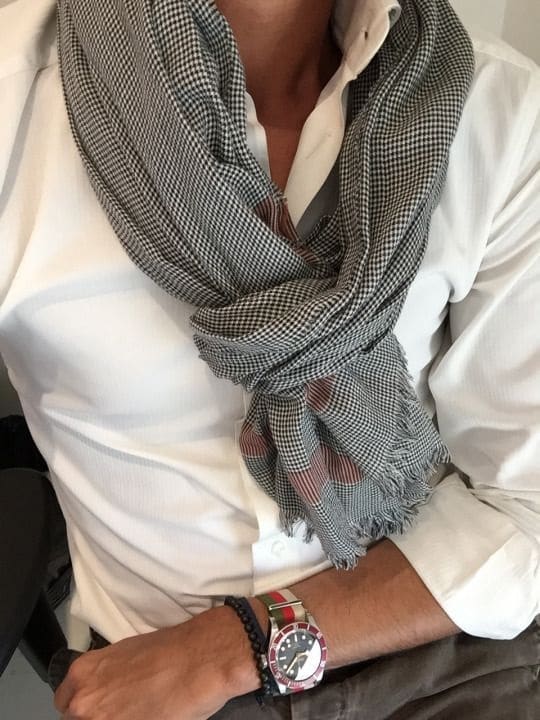 Tie a casual scarf around the neck over a button down shirt to instantly upgrade your style. Small print scarves offer a dressier vibe while a bolder print or color adds some finesse.
Draping your scarf in an interesting way around your neck draws the eye. See more stylish tricks for wearing a scarf.
Cozy and stylish is the name of the game in a chunky knit turtleneck sweater paired with a blazer and jeans. A woven knit gives the eye an element of interest while a solid color blazer slims your frame. Stylish boots plus jeans and a belt tie your outfit together.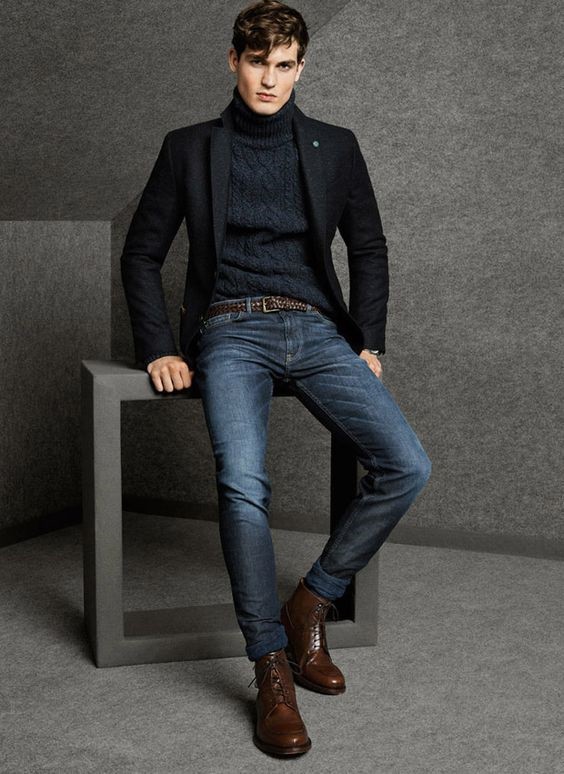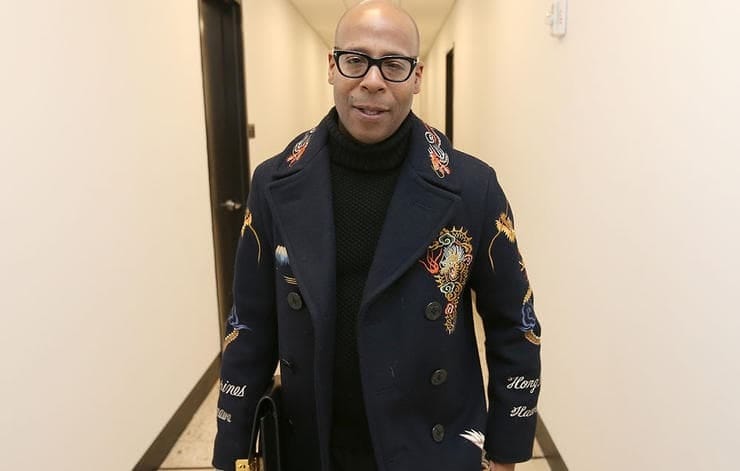 Pair a statement jacket with a simple basic shirt or turtleneck sweater for fashion-forward style. Wear with dark denim for a modern look or dress up the outfit with wool trousers.
Shop Men's Stylish Basics: