Head to your Memorial Day weekend destination in style. Whether Hamptons bound, looking sleek in Miami, adding Southern Charm in Charleston or Savannah, or sipping wine in wine country, these outfit ideas keep you looking chic from day to night.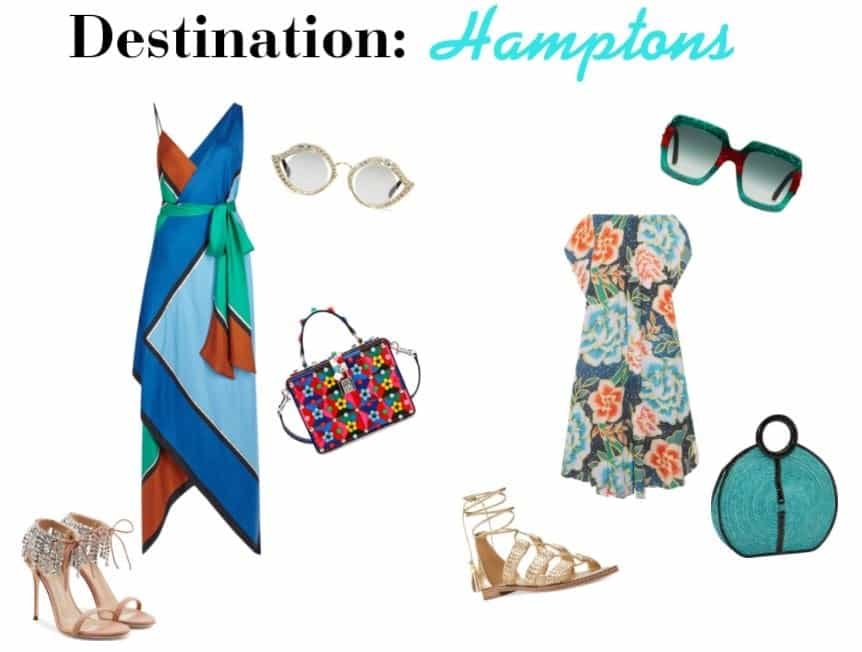 HAMPTONS: Weekend Chic, dressed for strolls in the sand or cocktails on the water.
Print sundresses, strappy flat sandals and straw handbags are perfect for beach parties, walks along the water or any daytime event. Layer this over your bikini or a solid color one-piece to make your look POP!  Evenings, add a touch of glam to a long silk maxi with playful tassel heels, an embellished handbag and statement making sunnies.
MIAMI: Bold and Daring, step out in style this Memorial Day looking Miami chic. From pool parties to boating to dinners on the water & cocktails in the club, glamourize every outfit with embellished sunglasses, cocktail rings, and statement beaded earrings.
Kaftans enliven a print one-piece swimsuit plus chic wedges for poolside fun. Embellished shorts + a print tank top and bold high heel sandals for evening chic.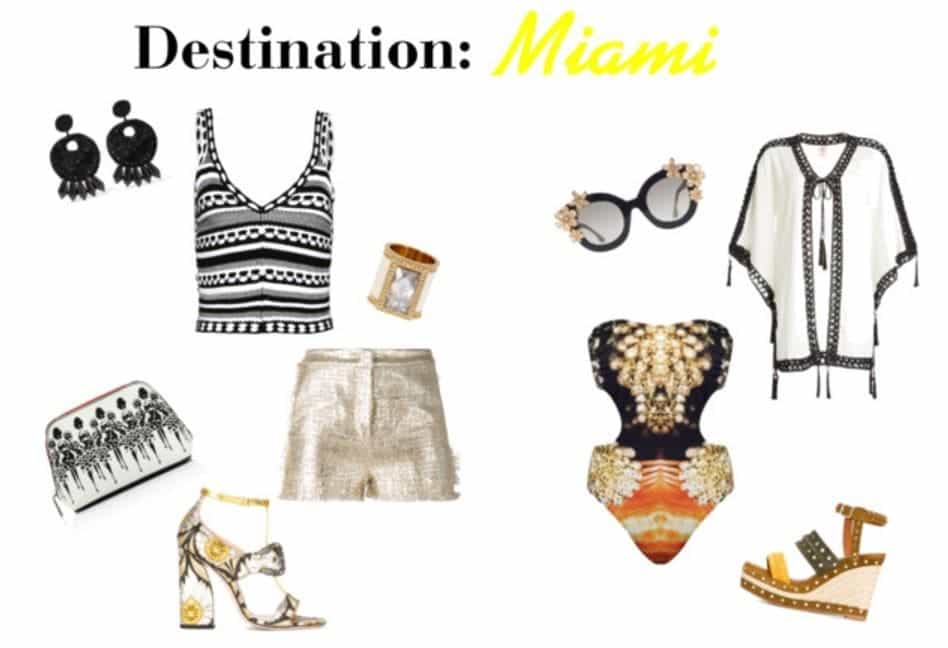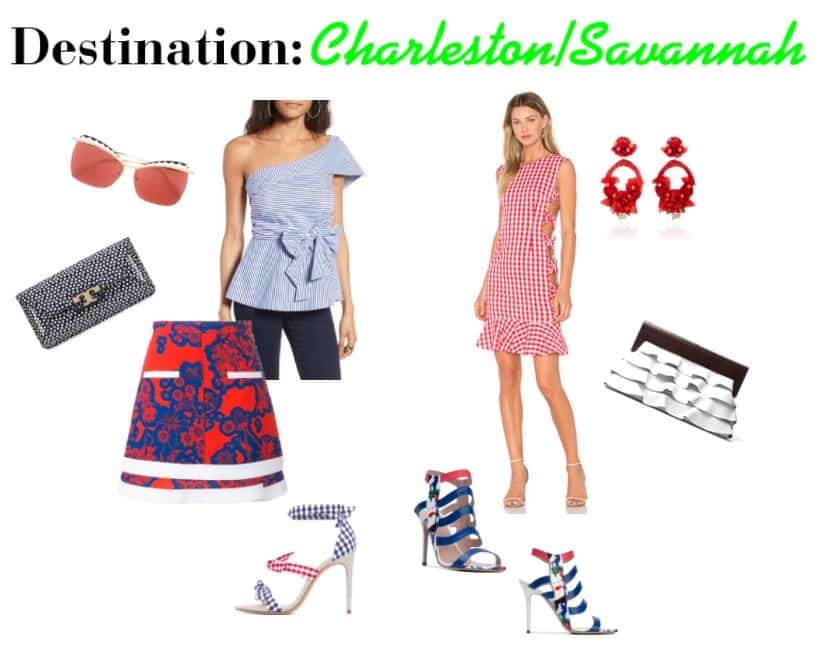 Charleston/Savannah: Ooze the Southern Charm adding a bold pep with playful prints. Whether strolling the downtown streets and squares, shopping, or brunching an off-the-shoulder top is a must have. Pair it with a print skirt for pizazz. Bring sunnies, strappy sandals, and a clutch tie together your look.
Be style savvy at night in a fun print sundress. Bold statement earrings, a sleek clutch and colorful high heel sandals ooze appeal.
Wine Country: Look refreshing and cool wear a chiffon romper and embellished wedges to sip wine. Add a straw sunhat and large sunglasses to polish your look.
For evening opt for wide leg trousers, a cold shoulder top with design details or textured fabric such as lace. Espadrille high heels and a print crossbody bag instantly glamourize your style.