Heading out for a night on the town, to a concert, or a club, you want to look stylish & savvy without trying too hard. Getting inside the club or bar, or securing a good table at a restaurant is easier if you are dressed really well. Shiny suits and shirts with a sheen are passé.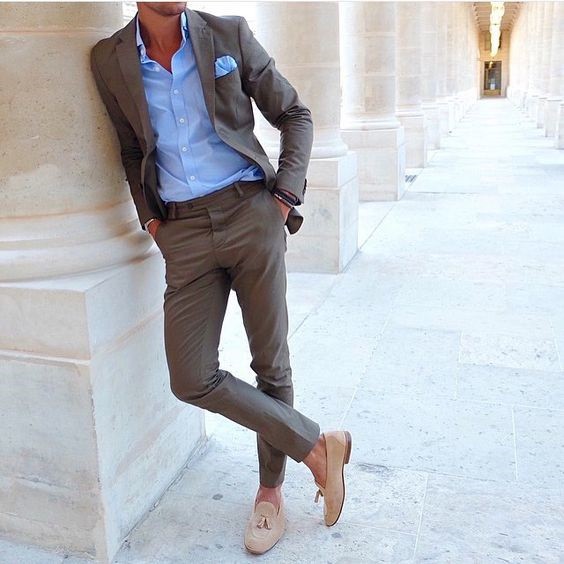 In a trendy, cool fabric and color, this stylish suit defers greatly from your work wear. Leave behind the gray, navy, black, or glen plaid. Instead choose a fabric with a weave. Bold color blues are eye-catching as are olive tones.
Dark Denim + Trendy Blazer + Sleek Tee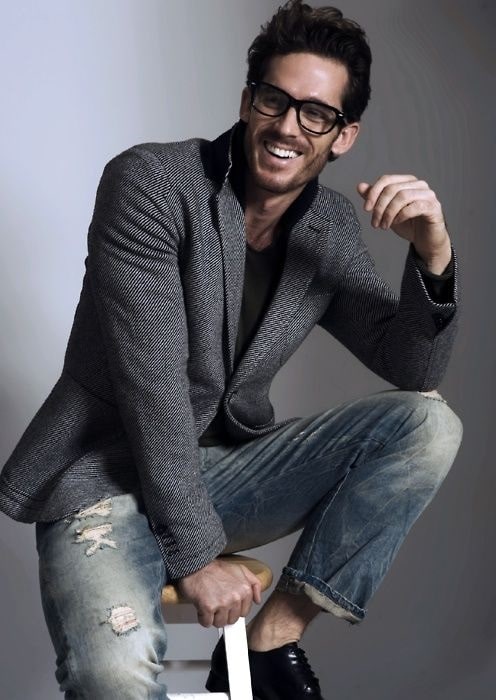 Trendy denim that fits you well and is stylish, is perfect for an evening on the town. Move beyond just pairing it with a button down shirt and belt, by adding a sleek knit or graphic tee and a trendy blazer with texture, print or bold color.
Trendy Suit Separates= Colored Trousers + Blazer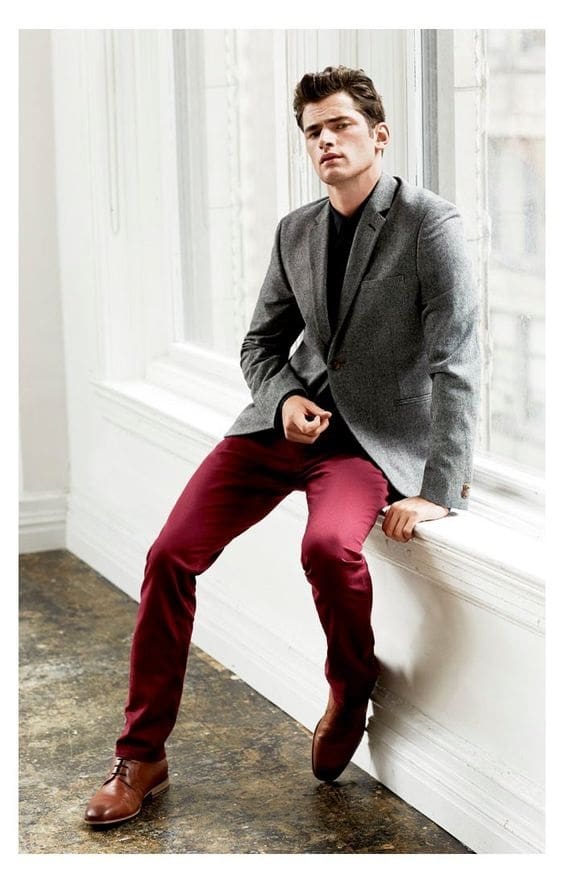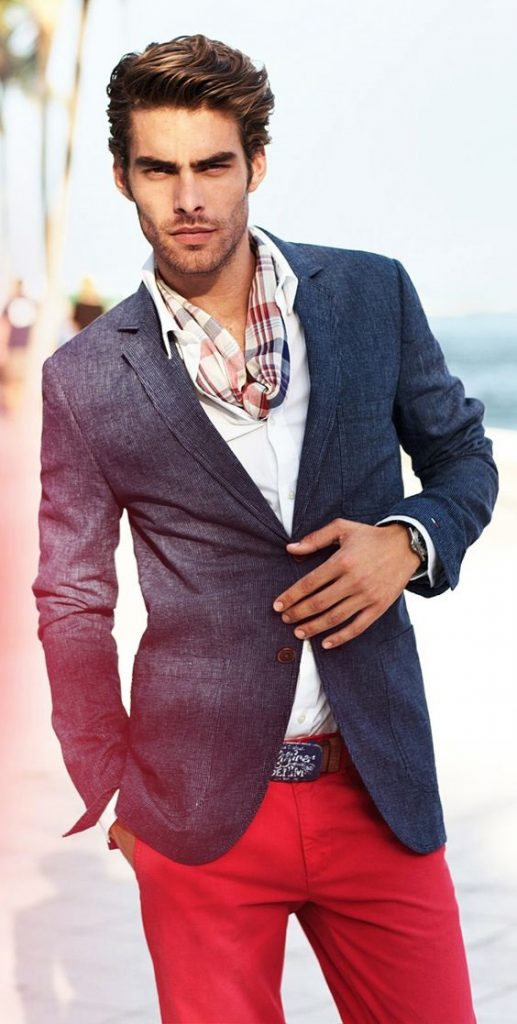 Dark trousers give a sleek vibe or make a statement in a bolder color pant. Layer this with stylish outerwear, such as a military jacket or blazer.
Check out Divine Style's Pinterest board on men's Trendy Evening Out style.