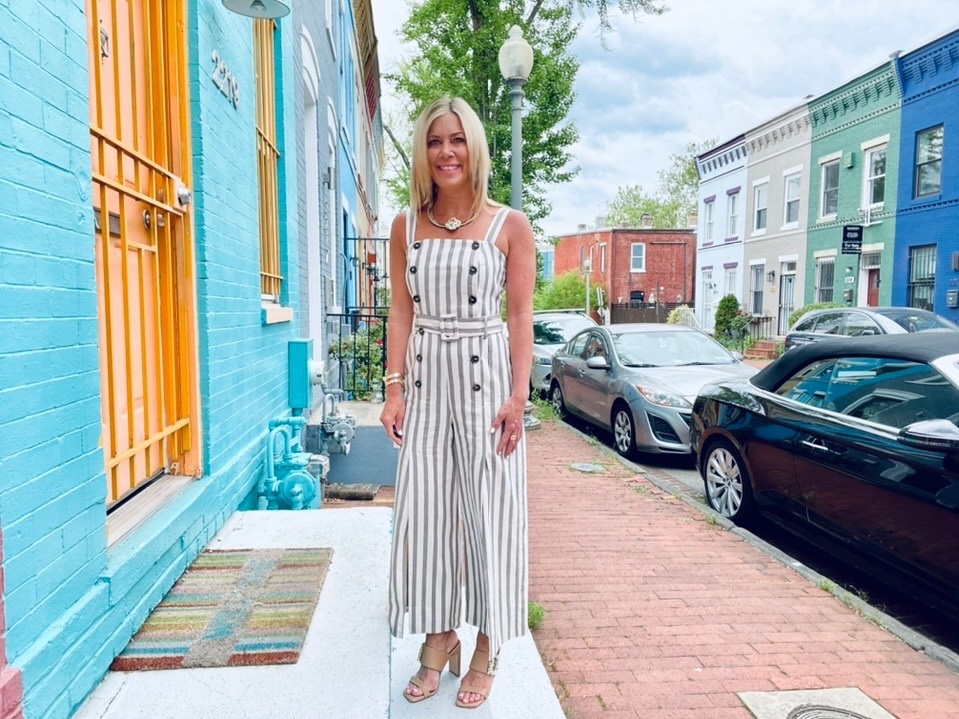 10 Spring Pieces Every Man & Woman Needs in Their Closet
1. 
   Woven Knit Sweater
Perfect for those rainy spring days to wear with jeans or for chilly spring nights. Woven sweaters lighten things for the spring season with the airy breathability. Perfect in neutral colors- we love white and sand color for men, or choose a light spring color such as sage, sea glass, pale blue or light pink.
2.
    Spring Color Tee
Layer under a neutral cotton, utility or jean jacket or perfect for casual lounging at home with spring joggers or leggings.
3.
    Cotton Spring Jacket
Layer a cotton spring jacket over a thin sweater in cooler climates or a fun spring print casual shirt or top. We love a casual jacket to wear with both with casual outfits such as jeans and a tee, but also opt for the unexpected pairing with a spring dress or trousers and a button down.
4.
    White Jeans
Take you easily into spring and look great paired with spring's colorful shirts (both solid and fun prints), jackets and sweaters.
5.
    Crisp White Shirt
Nothing feels more like spring than a crisp white shirt paired with a skirt or men's colored chinos. Cuff the sleeves of the shirt, wear it untucked or tucked in with a neutral or colorful woven belt. Ladies, this also looks great with spring color ankle length or cropped pants and wedges.
6.
    Ankle Length Pants
We love these for men and women to wear in spring season! Ankle length pants and jeans lighten your look for the spring season showing that touch of skin at the ankles and show off new spring shoes. Guys- go for slate blue, white, light gray, or uniform blue to brighten things for spring in chinos and khakis. Ladies- we love crisp white, lighter hues of blue, green, purple and pink, or go bold in Kelly green, cobalt blue or burnt sienna, a blend of orange and red.
7.
    Spring Blazer
We love a crisp white blazer to layer with a t-shirt and a spring belt (see #9 for our recommendations). Its the perfect relaxed casual look. A spring fabric and color blazer easily layers with thin sweaters for cooler days/nights or looks perfect with the sleeves pushed up 3/4 length and worn with a casual shirt for guys or over a sundress. While white is a favorite option, there are many shades of seaglass and seafoam green, richer greens in linen blazers or beautiful blues, corals and burnt sienna.
8.
    Print Shirt or Top
We love spring prints which instantly give your look a lighter springtime vibe. From men's fun pineapple print shirts (yes these can be stylish!) to art deco, tie-dye, and of course floral. Bring on the avant garde prints in your casual tees and tops to casual shirts or blouses.
9.
    Spring Belts
Nothing gives a better sense of spring than wearing a spring colorful leather or woven belt. Paired with basic blue jeans, chinos or with dresses and layered over a blouse, this is a Spring MUS-HAVE accessory. Men, go for a woven belt, either in neutral woven tones which looks great with colored chinos or colorful sweaters. Or go for a bold colored leather belt. We love Kelly green, cobalt blue and red. Ladies, neutral belts cinch you in style this spring season layering perfectly over a tunic, with white jeans, or at the natural waist of a sundress. We love this belt brand both for the unique color bands offered + their eye capturing buckles.
10.
      Spring Denim
We love white jeans (#4 above) but wearing a new style for spring gives you a fresh new feel. Lighten things up both in the colors and the fabric. Winters heavy dark denim gets put away for the season and we move to cropped styles, cropped flare, ankle length jeans, and spring colored denim. From shades of light gray and blue to seafoam green and pink, don't forget to lighten up your denim style this spring!