Blush pink, dusty rose, or as Pantone has officially named it "Rose Quartz" is one of the two colors of the year and is seen everywhere in fashion magazines, on celebrities and in stores. One thing that sets apart this fall/winter season from any other is the amount of color we have seen and will continue to see as 2016 comes to a close. Typically cold weather brings out deep fall colors, but this fall fashion designers have decided to spice things up by adding soft hues to the bold color pallet. A big contributor is our beloved hue of blush pink.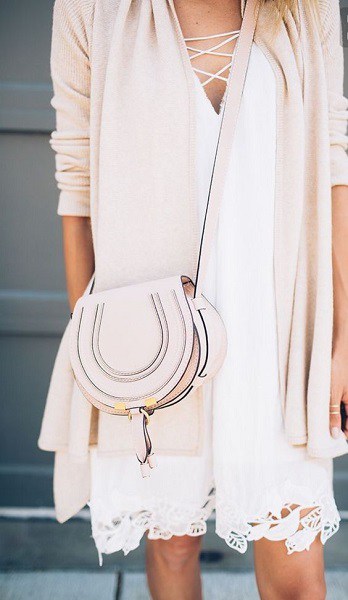 From slip dresses to leather jackets, we can expect to see this trend take place in almost any garment imaginable. If you spend your holidays in warm weather give this trend a try, pairing simple nude heels with a subtle clutch and a chic blush pink slip dress. For cool weather climates, style a chic pair of denim, a knit sweater, and complete the look with a blush pink coat.
Trend Within a Trend
Aside from Rose Quartz or blush pink being a favorite hue of the season, a new trend that is making its way into the season is combining this pink color with yellow. We saw this color combination all over runways and it is quickly being taken to the streets.