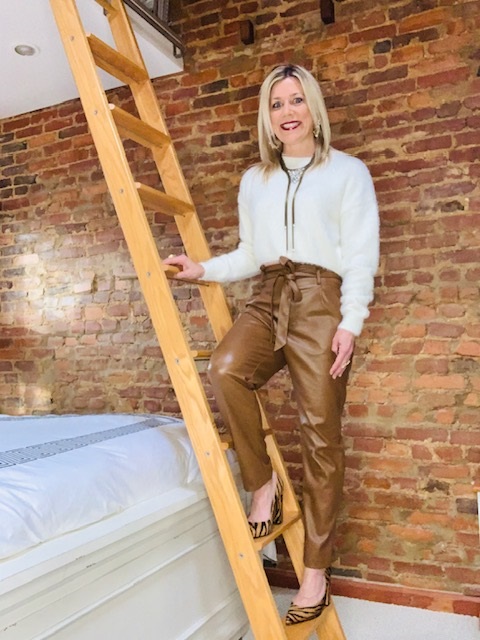 Wearing something new kicks off the season in style, making you look and feel good in what you wear. What's new and fresh for the season that you should have in your closet from layering your fall outfits with this season's jackets to must have neutral boots and vests.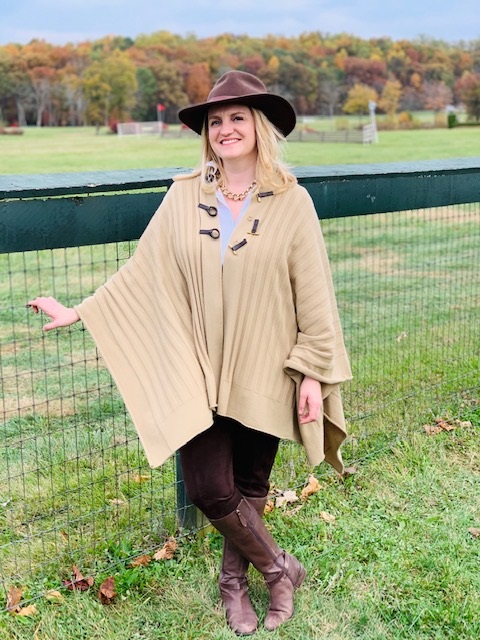 The Essential Layering Piece
Fall season is all about layering. Nothing says fall season more than when the temperatures drop and you pull out a jacket to wear. While early fall is perfect for light layering, now is the time to shop for that perfect quintessential fall jacket. This fall drape yourself in a cape ladies. This unique jacket style dresses up a basic t-shirt and jeans but looks great later with a sweater dress and boots. A cape coat or poncho gives a relaxed chic style to a dressier polished look, all depending on what you wear it with. A belted cape coat or one with a structured shoulder or defined waist gives a polished vibe while a typical cape or poncho style is more drapey, hence more casual. Look for versatile neutral colors such as taupe or camel, go for something bolder in a rich light blue or cabernet color, or opt for something fun such as a plaid or checked style. For guys, we love the modern, stylish look of a field jacket. Opt for the unexpected pairing this style jacket with trousers and a sweater as the temps cool off. Or wear it now with chinos and a button-down shirt. A waxed canvas jacket is a heavier option perfect for chilly fall days to wear with jeans, a sweater and boots.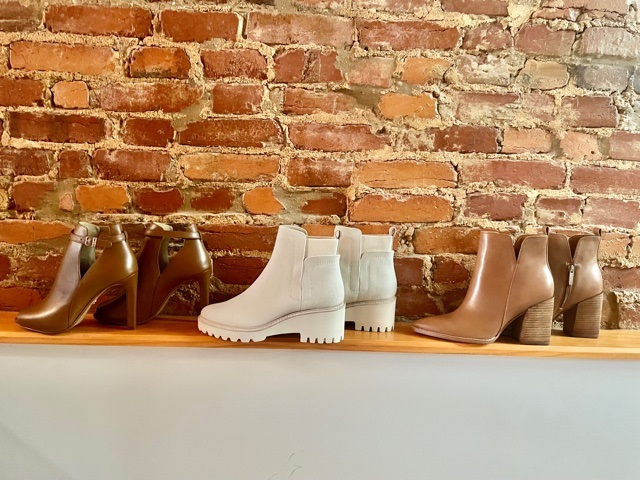 Get Booted for the Season
This season is all about the neutral boots for men and women. Boots in a neutral color give a fresh, chic or modern finish to fall outfits. Mixed textures and details such as lacing give an outfit that stylish finish from head-to-toe. We love casual boot styles to pair with jeans, joggers, or dresses for the ladies. A stylish pair you can wear anywhere with suits, dresses, or trousers and a sweater.  Keep it casual with chelsea boots. The quinessential chelsea boot gets an upgrade this season. Now in unique colors for ladies such as green, navy, rich cabernet to buckles and an elevated heel. For men, a low-key suede pair in a neutral color can be your go-to shoe. A chelsea boot in cognac with a burnished toe (antique effect on leather shoes to give color variation from lighter to darker at the toe and heel) is a sharp style boot to wear for a casual look with jeans.
Vested In Style
Vests are the easy layering piece, perfect to pair with any fall outfit. For men, modernize your suit layering a gillet or puffer vest over your suit. For a casual look, wear a sweater vest layered over a casual print button down shirt. Add a jean jacket or puffer vest on top and a pair of boots for an updated, trendy fall style. Ladies, give your fall look a modern vibe pairing a cropped vest (hip length) layered over a button down shirt untucked. This creates a waist making you look smaller in the torso. Long vests are a great layering piece, especially paired with a skirt and top or a shorter dress (think knee length or above). The juxtaposition in lengths is what gives this a modern vibe. This season's modern take on a puffer vest in cool tones of gold, sand, copper and modern are a stylish add not just for the gym and casual days. A belted version cinches the waist and looks stylish layered with a long sleeve tee, a blouse or a sweater for all. Don't forget to wear with your neutral booties!
Look stylish this fall season wearing these key pieces. Is your closet and wardrobe updated for the fall season?