Father's Day Gifts for Your Dad
For cool dads, sporty dads, new dads, stylish dads and the casual dad find something for every type of dad you celebrate this Father's Day. Make that guy in your life look and feel good with these unique ideas.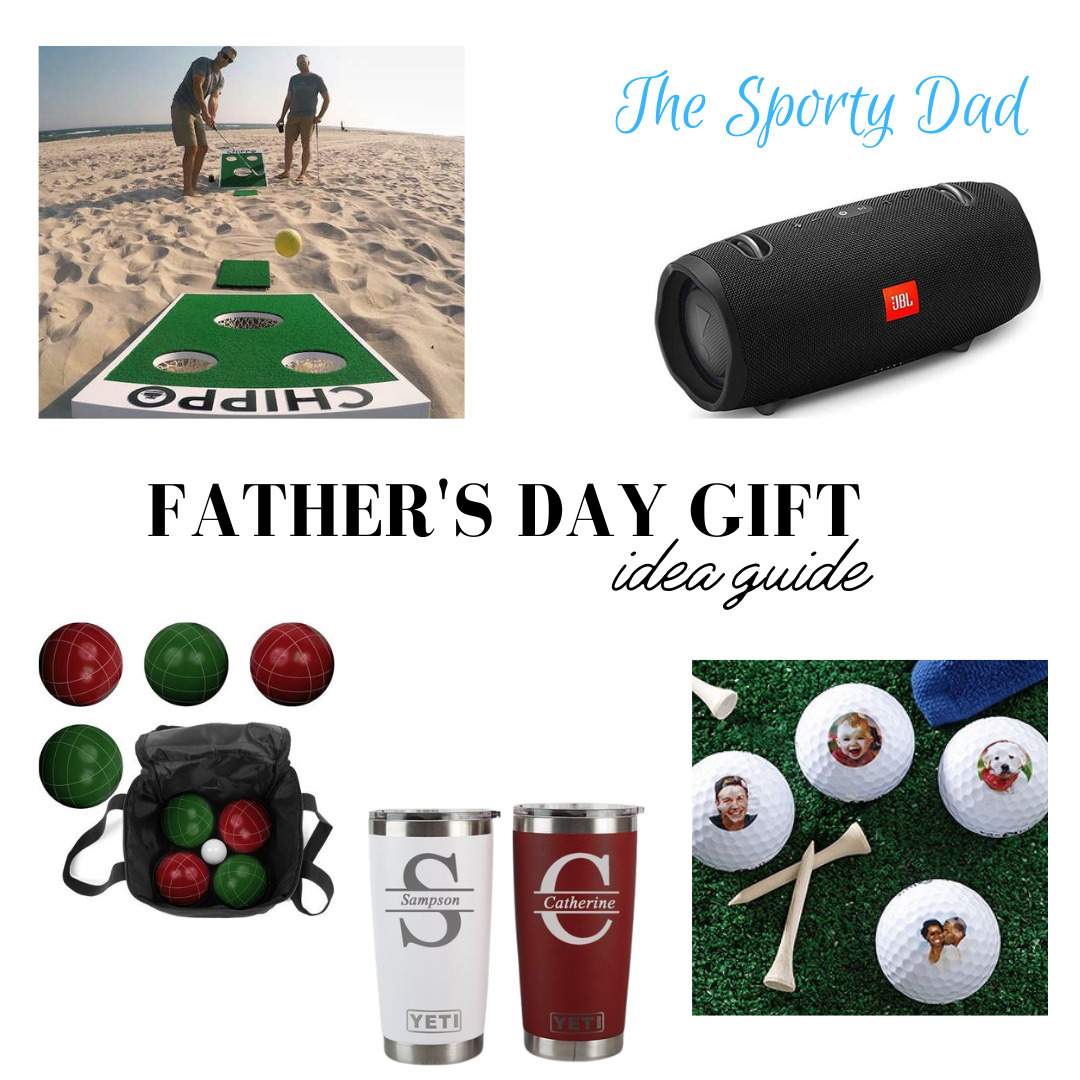 The Sporty Dad
From a new set of golf clubs to outdoor games to keep dad entertained, these gifts are perfect for the sporty dad on-the-go. If dad is a golfer, why not gift him customized golf balls with pictures of his favorite thing (could that be you?), his favorite phrase or special number and so much more. Relaxing on the boat or outside in the yard, the JBL waterproof outdoor portable speaker is an absolute must. Easily link to Spotify, Apple Music or any of his favorite music playlists to enjoy while playing sports, watching them or relaxing. If dad is nautical, enjoys camping or any outside activity, customized Yeti tumblers or a customized Yeti cooler with his family name, college team or anything dad might like. If dad likes active things to do, Bocce is a fun ball game option or get his heart rate up with Spikeball.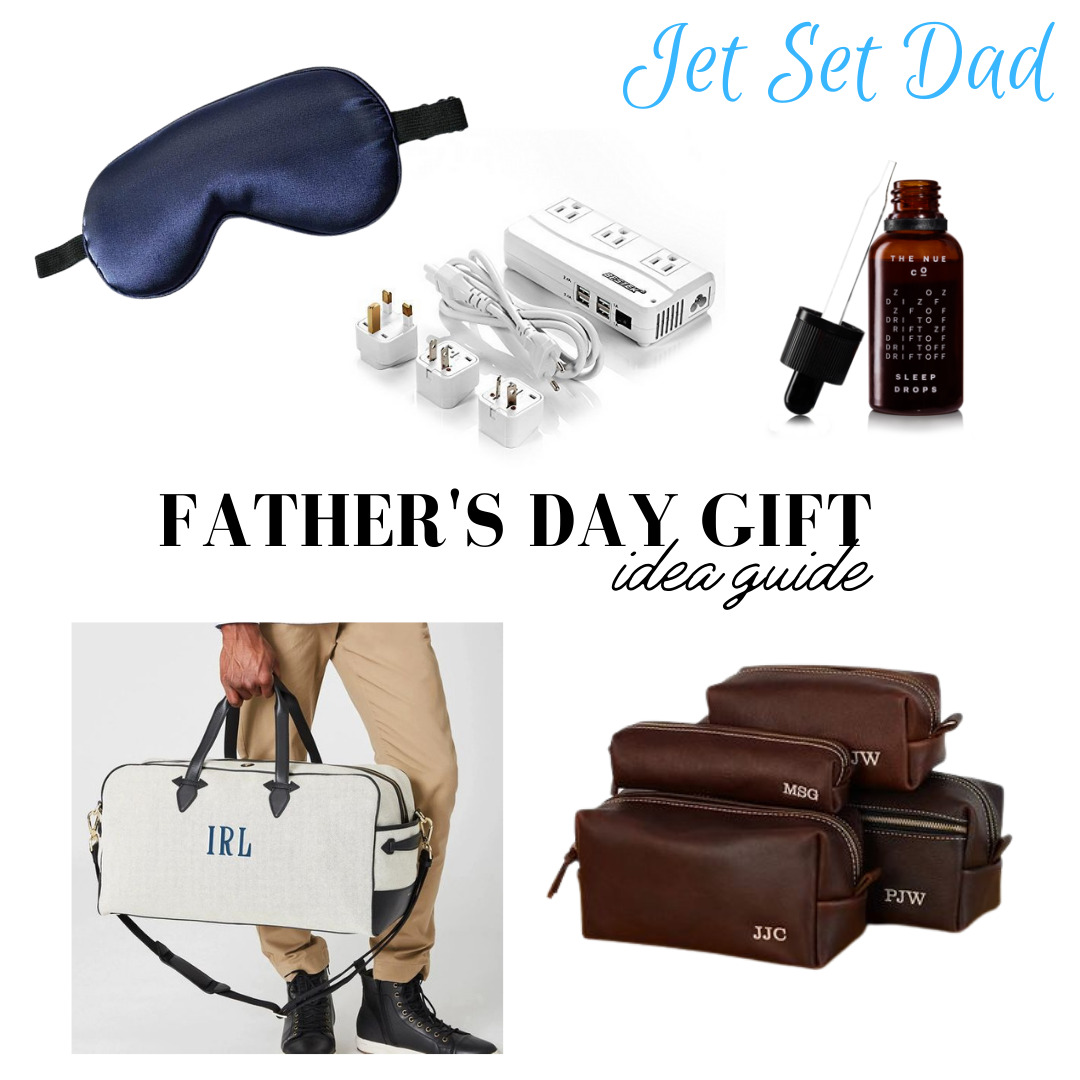 Jet Set Dad
Dad on the go? Whether he enjoys traveling for fun, weekend getaways, or business life on the road send him off in style with a canvas duffle bag embroidered with his initials.  We love the grand tour bag by Paravel, perfect size bag for a week to weekend trip. Made with silicone and recycled water bottles so it is Earth friendly. For the dad who packs a suitcase, travel packing cubes are a must. They keep you organized for your trip placing types of items together (gym clothes in one, jeans + casual shirts in another, shoes in a separate one) and save space in your luggage. Who doesn't want that! A personalized leather dopp kitt comes in 3 sizes, perfect for dad to take to the gym, to the golf and country club or on travel. Ensure his luggage does not go over the weight limit for the plane with the portable luggage scale. Add these sleep drops to help dad sleep well on flights or naturally adjust to the time change when he travels. A universal travel adapter set which allows dad to charge up to 7 devices at once is perfect for travel abroad and flights too. Let him feel relaxed in-flight or as he rests his eyes with a satin face mask, an ideal fabric to protect his skin around the eyes.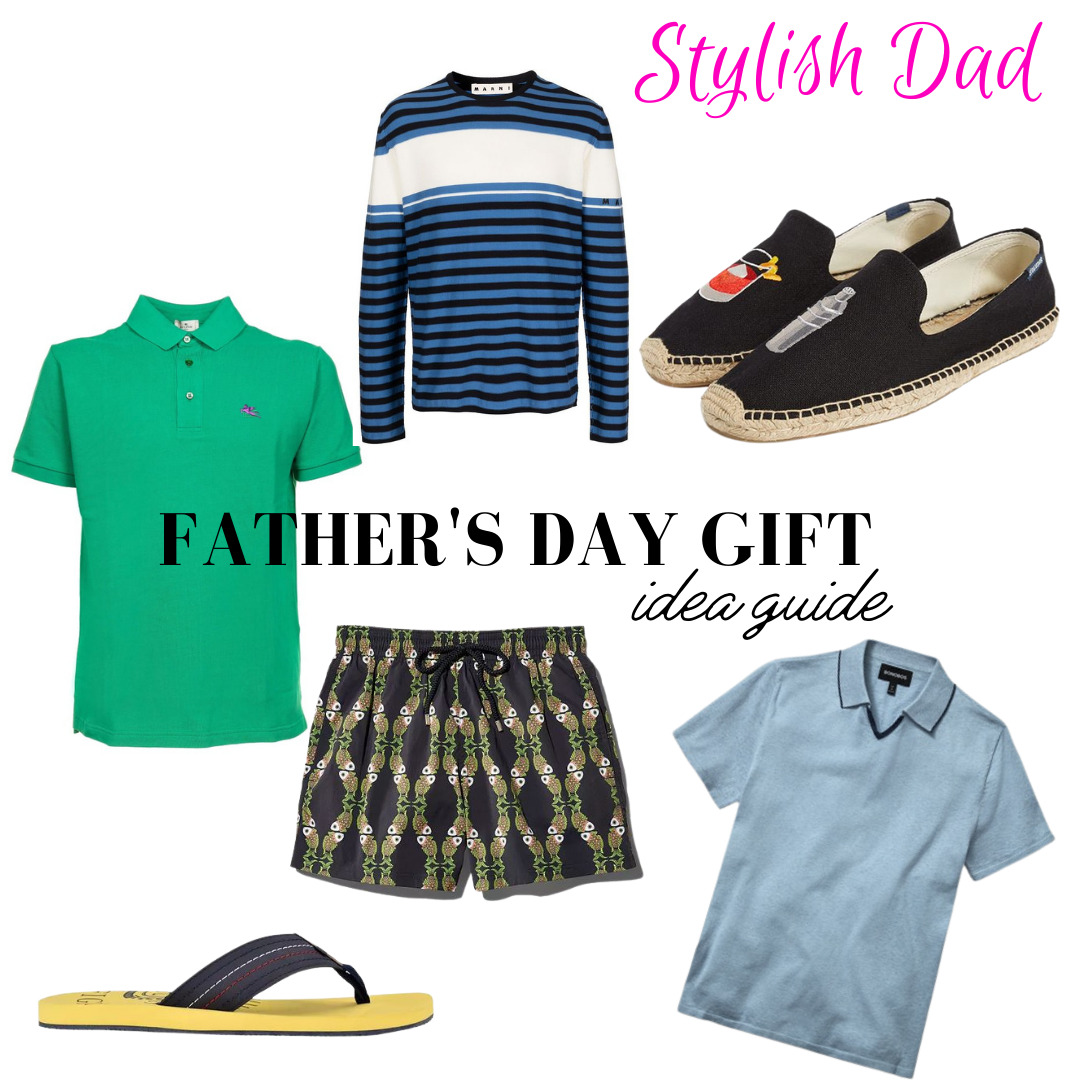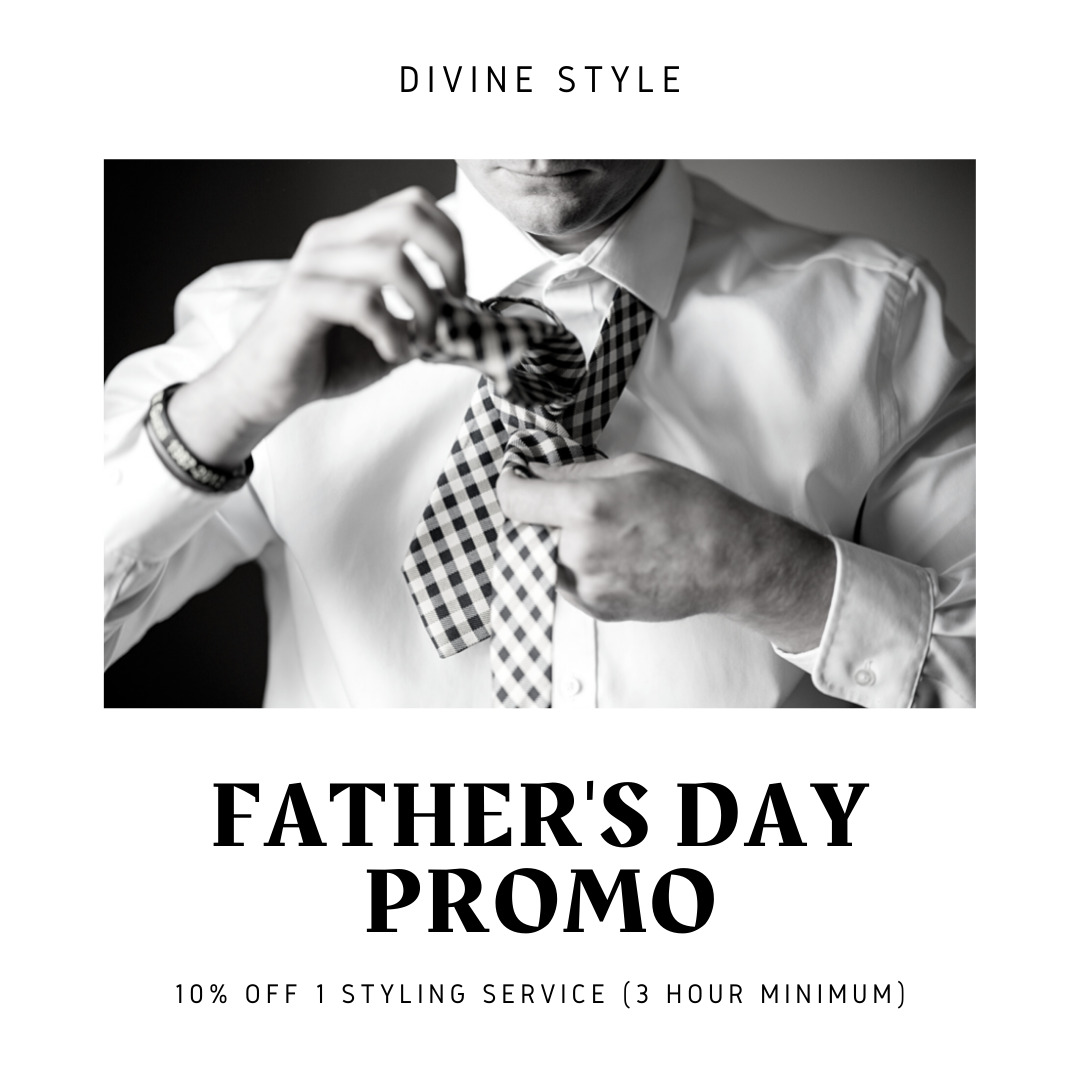 Gift an E-Gift Card for any of Divine Style's men's styling services giving your guy or father a style boost. From closet edits to editing his wardrobe showing him how to update and modernize what he wears + personal shopping services. Code DAD2021 10% off valid through 6/21/2021.
BUY GIFT CARD
No matter how you spend Father's Day, celebrating being a dad or with any special guy in your life, we are cherishing moments with our father and would love to hear what you do with dad on father's day...gifts too! Drop it in the comment section.