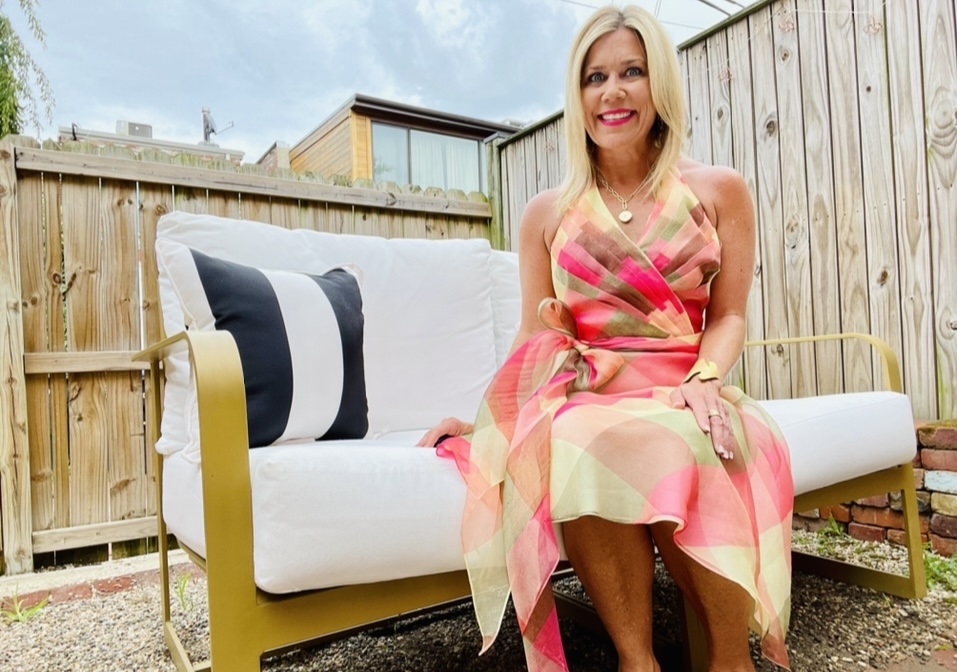 FOUND IT:
There is no shortage of wear-now pieces to carry you through the summer season. These 3 go-to pieces take you anywhere and everywhere this summer, whatever you mood or location may be.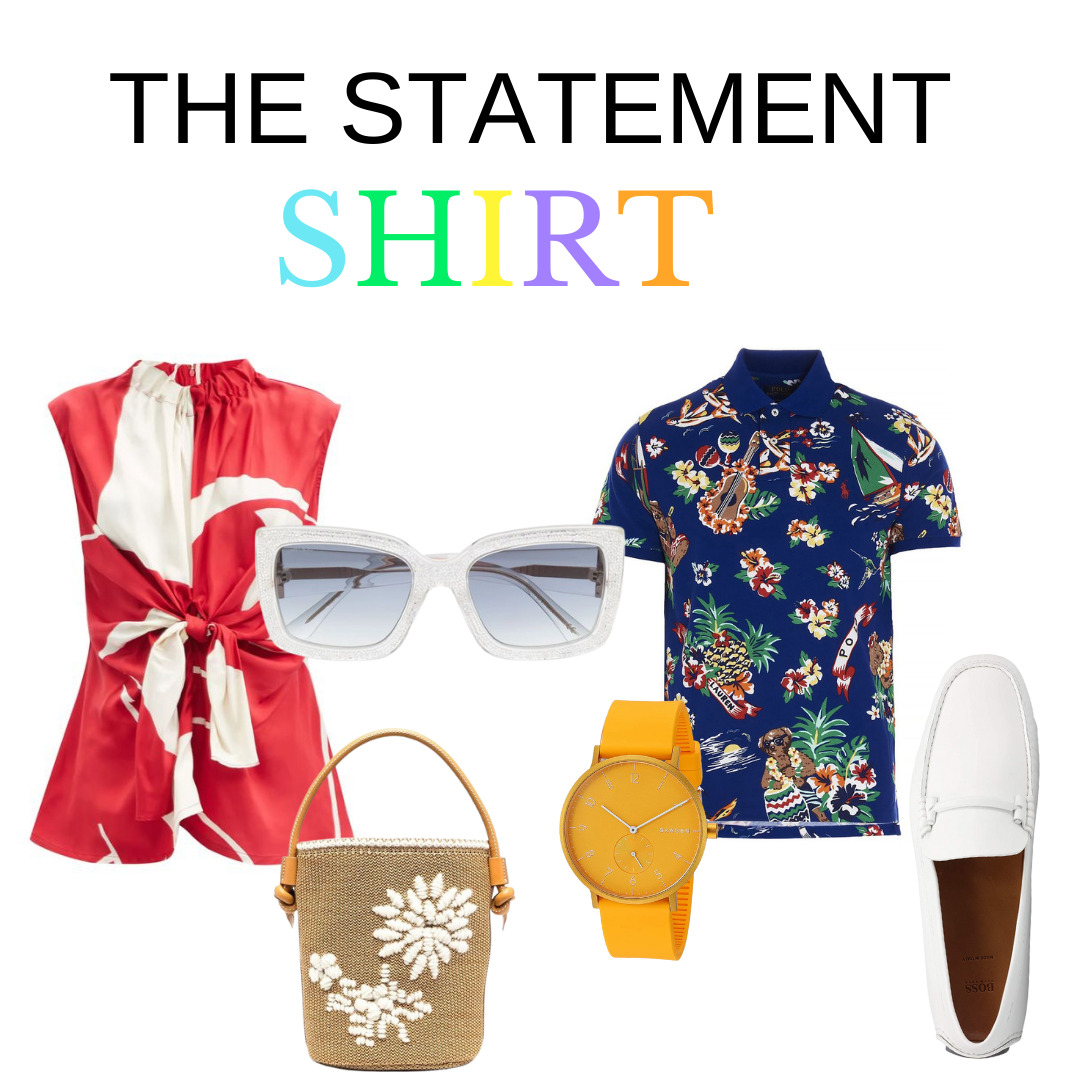 From summer's bright colors to playful prints and unique designs, a statement shirt is a must-wear this summer season. Pair a puff shoulder, statement print, or top with a waist tie with an above the knee skirt and sandals for sizzling feminine style. Guys, go bold in a statement print shirt, short sleeve button down or one with sleeves cuffed paired with khaki shorts in brick red, uniform blue, or gray. Be bold wearing a print polo shirt or one with colorful design such as stripes styled with crisp white chino's.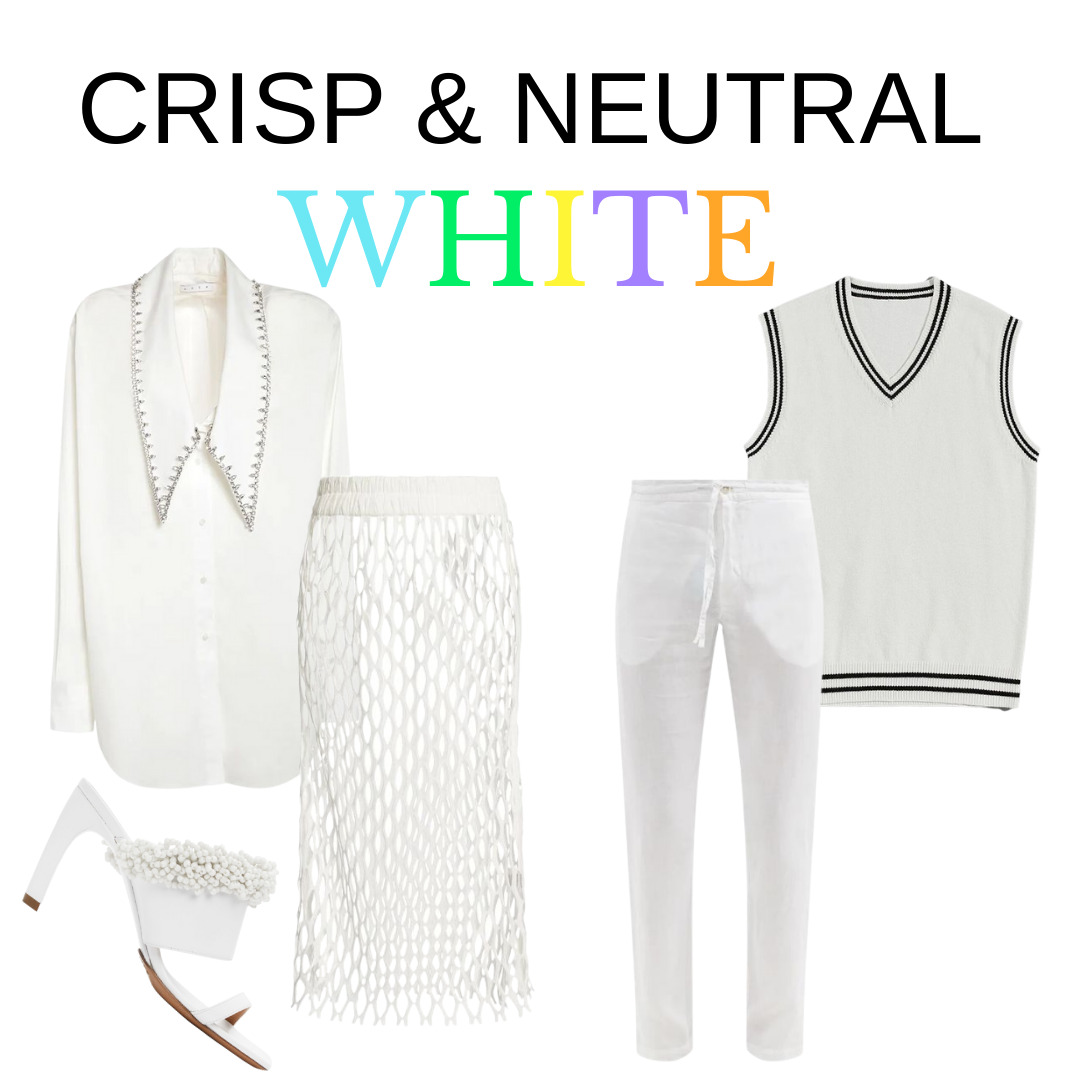 Look modern and fresh this summer season wearing an all white outfit. Look for pieces with texture, embellishment, and interesting draping or design for women. Men, fabric is key. Opt for lightweight such as linen paired with thin knit sweaters, vests or print-on-print white button downs layered with a white linen sport coat or summer jacket. Leather sandals, drivers, canvas sneakers keep your outfit light and neutral. White jeans, a white top or shirt and sandals is a go-to classic summer style for women and men.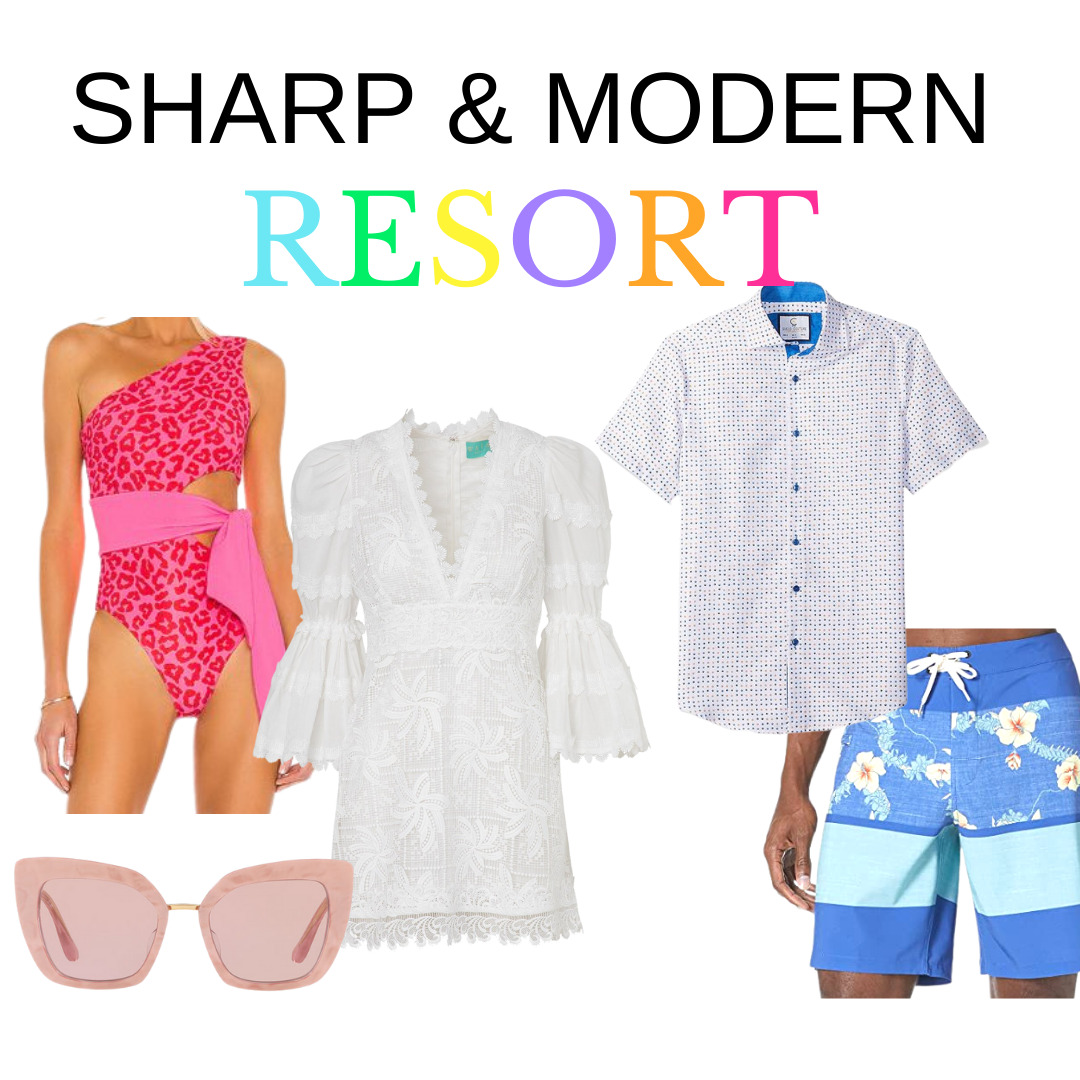 Beaching, sailing, heading to the lake or even summer days at the pool require the perfect resort-ready look. Beyond board shorts and tees this season pack a woven bag with an on-trend one-piece bathing suit, sunglasses, chic sandals and a mesh dress or print caftan to cinch you in style. For men, go beyond the expected board shorts and tee with a short sleeve button down you can layer with your bathing suit and switch to trouser shorts, a dressier version of jean shorts.