As temperatures heat up, don't let your outfit leave you with winter blasé. Transition your look with these 5 easy to wear outfits perfect for spring temp's in winter season.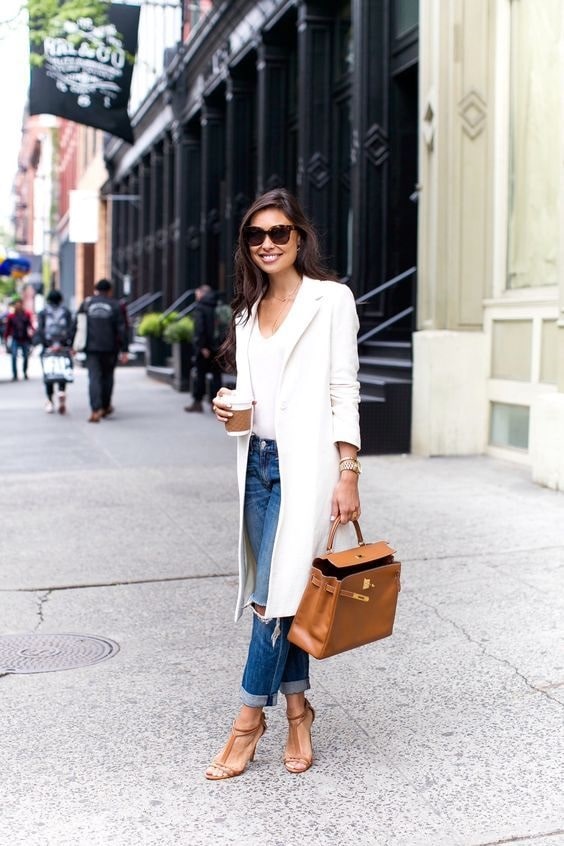 Cuff your denim for some stylish flare. Pair with a light knit shirt layering a long blazer over top. High heel sandals complete your look or choose a spring colored high heel.
Shed the long blazer as the temps rise during mid-day and pop it on again for evening vibes.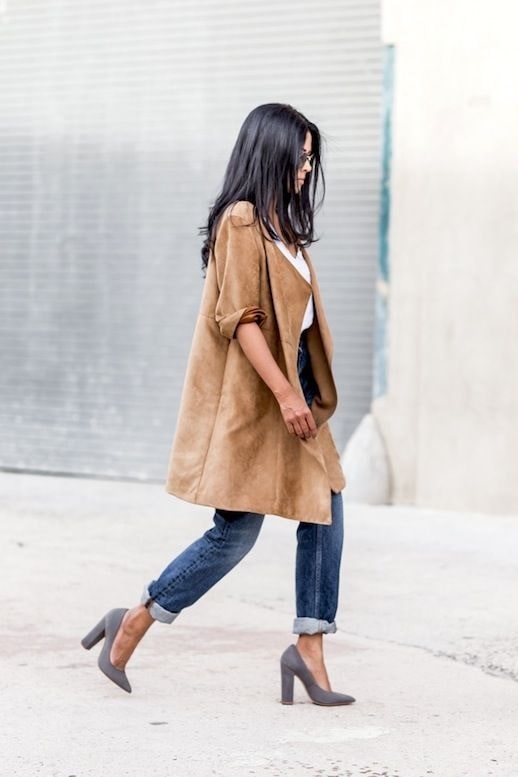 Skirts with chiffon or silk blouses easily transition between seasons. Ditch the tights and amp up your shoe game! Be cautious in the colors you choose as spring's overly bright hues look out of place in winter months.
Layer a leather jacket over a spring dress to transition your look from winter to spring. Pair with open toe shoe booties or caged sandals for stylish trend.
Annabelle Fleur of TheVivaluxury.com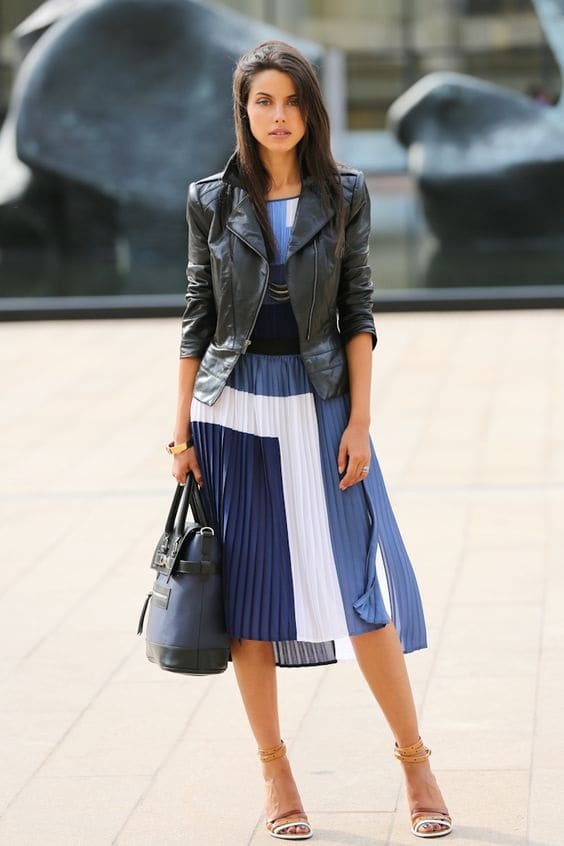 Look effortlessly chic in wide-leg cropped pants, perfect for office to evening. Style with a statement sleeve blouse (ruffled, wide sleeve, tied, cross-over) for added flare. Bold colored sandals and sunnies add springtime flare.
Choose a print, such as Olivia Palermo's glen plaid, or a lighter color pant with bold buttons for design details that make a style statement. Dark pants and skirts give a winter vibe.
White pants and blouse give a fresh, crisp vibe to any outfit. Layer with a light color wrap and statement flats or sandals for a modern look. Big statement earrings are a spring fashion trend, so don't be remiss in accessorizing.
Delpozo New York Spring/Summer 2017
Ready-to-Wear collection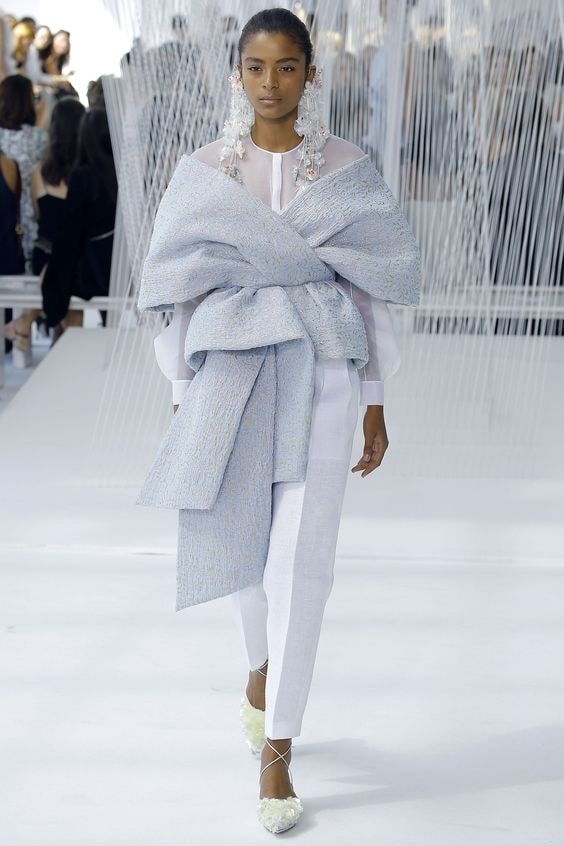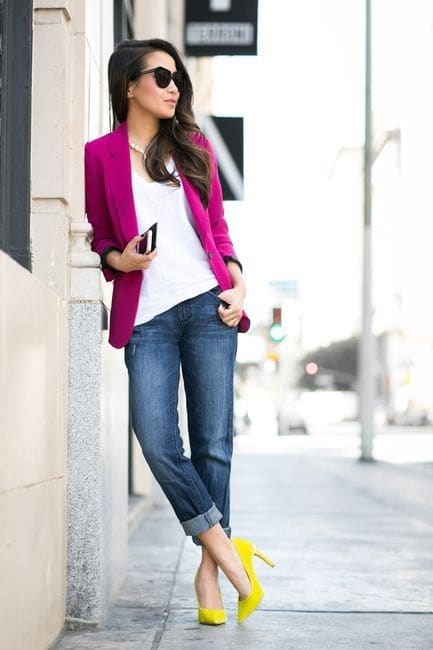 Pair a statement blazer with contrasting colored accessories and shoes. Layer with neutral tee's and tops plus cuffed denim to spring into style.
Try magenta with yellow, red with pale pink, or sapphire blue with orange colors to make an eye-catching statement as the weather transitions.
Stay up-to-date on spring fashion trends and how to look chic with accessories and shoes by signing up for Divine Style's newsletter and follow us on Instagram. Show us your spring trends with #DivineStyleSpring and #TrendyChicUnique.