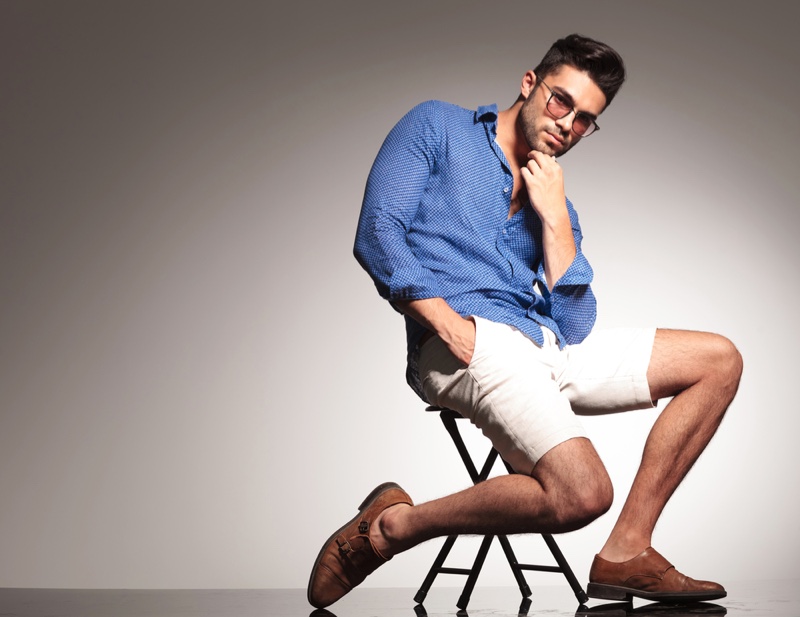 ---
Having the right pieces in your wardrobe is key but knowing how to put them together in an outfit gives you that smart, casual style you desire. Simple, easy outfit combinations that instantly look more put together than a t-shirt and jeans or casual button-down and jeans. Keep it simple with well-tailored pieces and smart accessories and shoes. This instantly gives your spring casual style an upgrade to effortlessly achieve that smart, casual style. Elevated casual is not just for weekends but for business and events or nights on the town.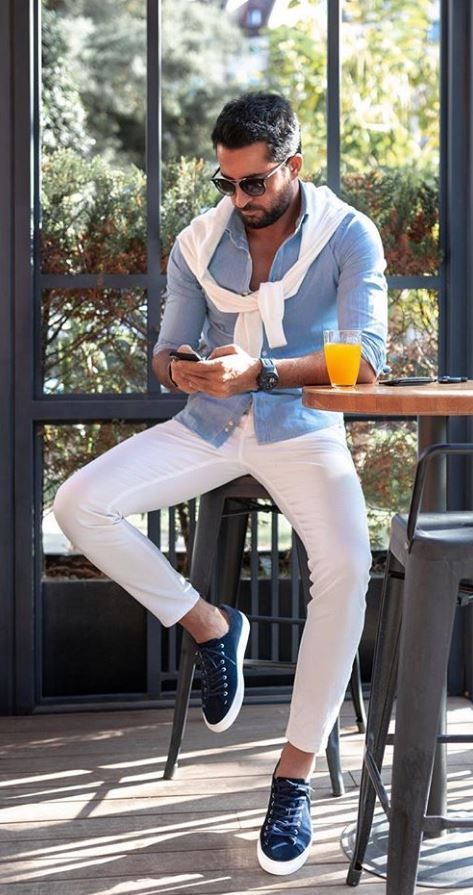 Casual Layers
This outfit is all about easy layering. A casual button down, Henley, dressy t-shirt or layer a shirt over a t-shirt paired with jeans or 5 pocket pants and canvas or leather sneakers. He looks style by cuffing his shirt sleeves, put a shirt or sweater around his shoulders, wearing a watch and he's wearing a statement color in his sneakers.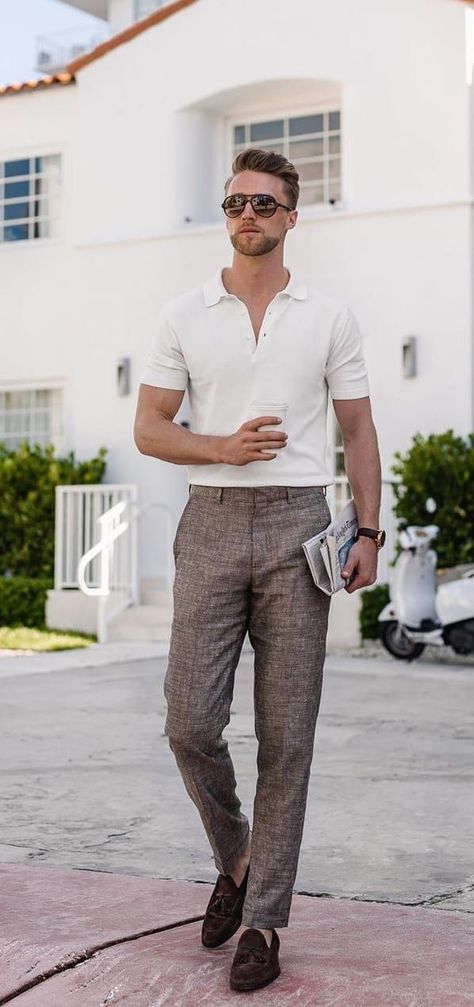 The Elevated Polo
A polo shirt gets an upgrade with sweater fabrics and styles, such as a button-less neckline or zippered neck. Giving a polished, modern look to jeans, shorts, 5 pocket pants or trousers. An elevated polo shirt layers well under a blazer or sport coat to give an upscale, casual style, easy to dress up or down. The versatility of an elevated polo paired with shorts and loafers for summer nights or paired with summer weight trousers and loafers for evening makes it the perfect spring casual piece to wear everywhere.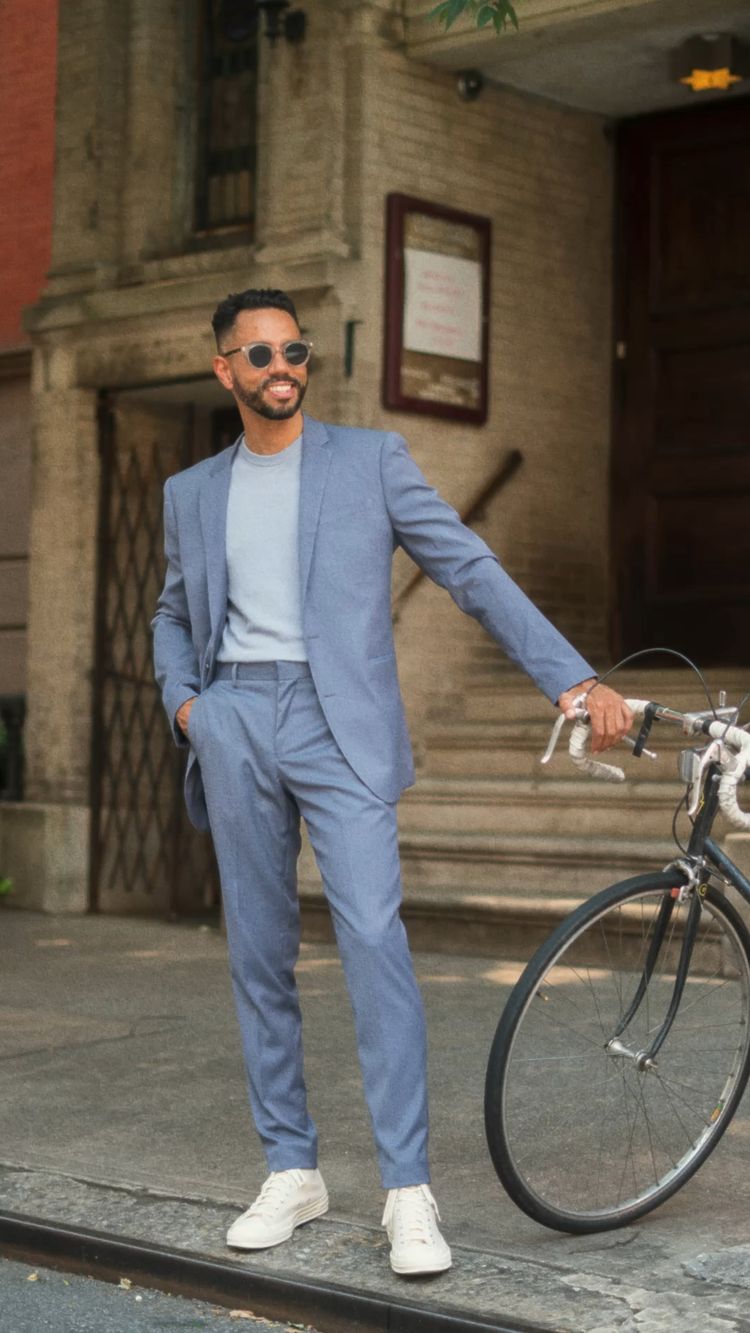 Summer Suiting with a Tee
A relaxed summer suit, in chambray, seersucker, linen or cotton easily pairs with a dressy or fitted tee which is the perfect spring/summer smart casual style. Pair this with sneakers or drivers to keep the look more relaxed and trendy. Light colors such as pale blue, pink, tan, taupe, light gray or lavender colors keep things light for warmer climates and spring/summer season.


Stylin' Shorts
Shorts and a polo, shorts and a t-shirt, shorts and a casual button-down are relatively commonly worn, aka not eye-catching or unique. This spring season instead pair tailored shorts with a thin knit sweater (or try an elevated polo from above). A thin knit sweater is a great option to dress up shorts to level up your look without having to a lot of effort in. We love tailored shorts with a thin knit sweater and leather or canvas fashion sneakers, drivers, loafers or nice leather flip flops. A great pair of shoes completely upgrades an outfit. If you want to look even more elevated or polished, wear a spring blazer over the sweater. Linen or linen blend blazers are a great style option.

Having the right pieces in your wardrobe for spring is essential to developing your style and looking good in what you wear. See what the key pieces to have for spring to build your wardrobe and feel confident and look successful.
Download spring wardrobe checklist to look your best this season.