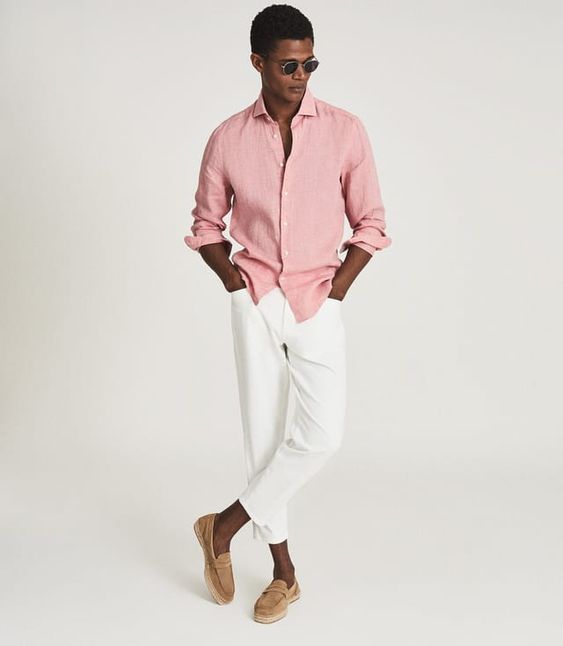 Summer season is upon us guys and knowing what to wear to all your summer events to casual days is key.
Need some style inspiration for all of your summertime weekend activities? See our tips summer + outfit formulas for what to wear all summer long. Not sure if you have the right clothing, shoes and accessories for summer guys? Download our men's summer wardrobe essentials + style tips

.
GUYS' SUMMER WEEKEND OUTFIT FORMULAS
Planning a casual get together with friends, grilling and enjoying the day? Heading to the country club to golf and have lunch? Whatever summer casual event you may be doing...look relaxed and feel cool + confident in a linen button-up shirt, performance chino shorts and sneakers or leather flip flops. Performance shorts are great for summer days and nights as they look nicer but keep it light and cool while absorbing sweat.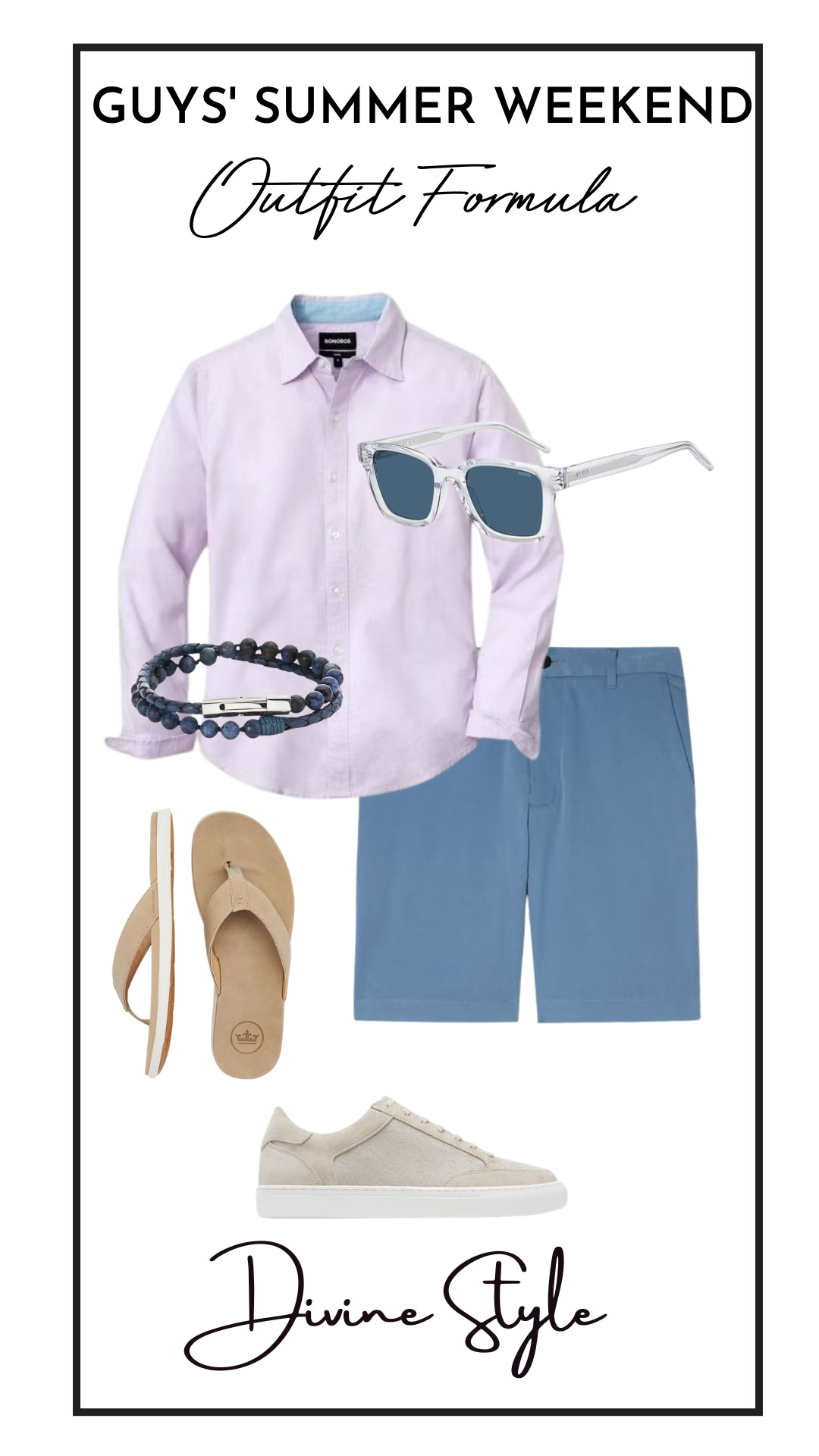 Heading to a summer concert, see a band, art event or hip restaurant opening? An edgier, trendy like might just be your summer go-to style. Jeans and a print button-up casual shirt gives you the edge with a laid-back styled vibe, perfect to wear all summer long.
Have a fun night out planned with someone special? Heading to a restaurant opening, out for a nice night on the town, or an elevated date night? We love a blazer and tailored shorts outfit that gives you a modern stylish look with sneakers to be fashion-forward or loafers for a polished style. These are pieces you can wear separately and dress up or down. We love a linen blazer with shorts or this blue herringbone blazer in a chambray denim color that perfectly pairs with white shorts to give that smart, casual polished summertime style for guys.
Ready for some styling help to get summer outfits put together for you? We can shop for you or use what you own to create your summer wardrobe + lookbook of outfits so you know exactly what to wear all season long.
CONTACT US
for a complimentary
style consultation
.