We've curated the ultimate dressing edit so you spend less time worrying about what to wear and more having the time of your life.
Planning ahead outfits for the week makes things go smoothly, knowing you will look your best and be strategic in what you wear. Here are 7 outfit ideas or concepts for you to wear from work to weekend + simple tips to take an outfit from day to night.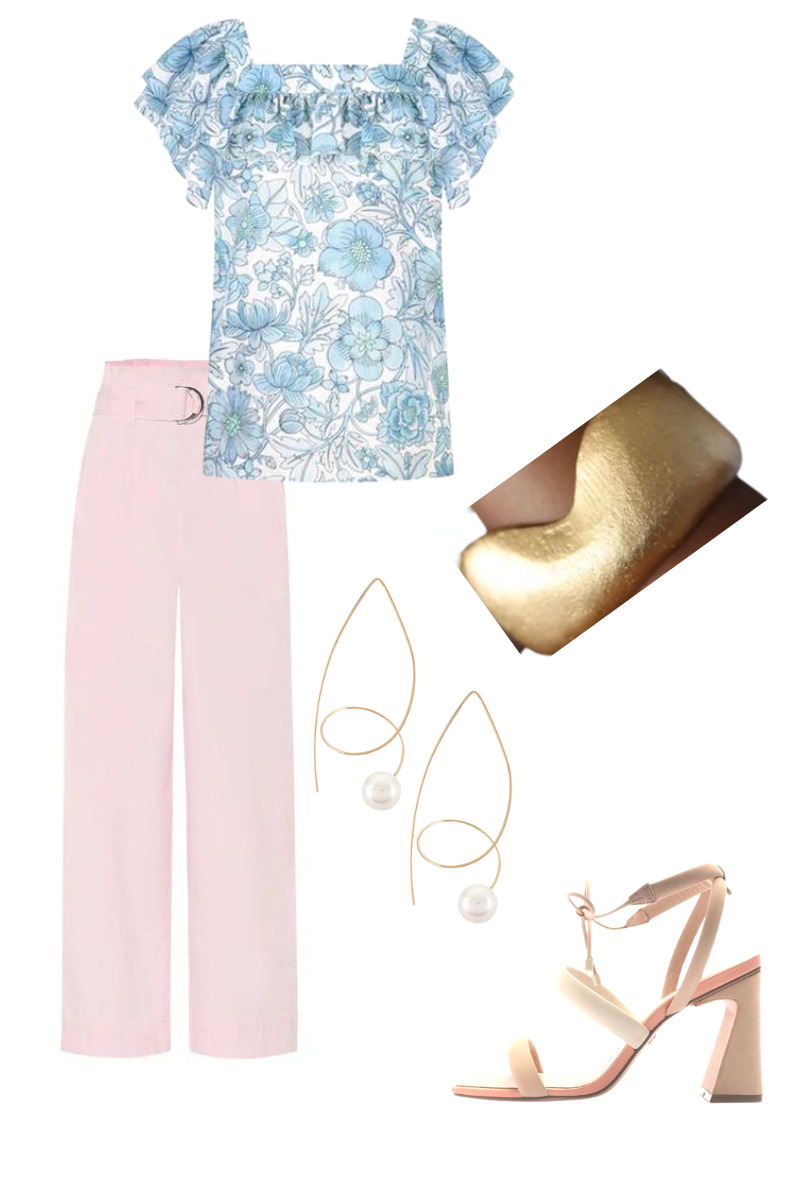 Casual Chic days to start off the week. Love the ease of a print pant + print blouse combination which looks bright and eye-catching without taking a lot of effort.
Outfit: Print Blouse/Top + Pants + High Heel Sandals + Jewelry
---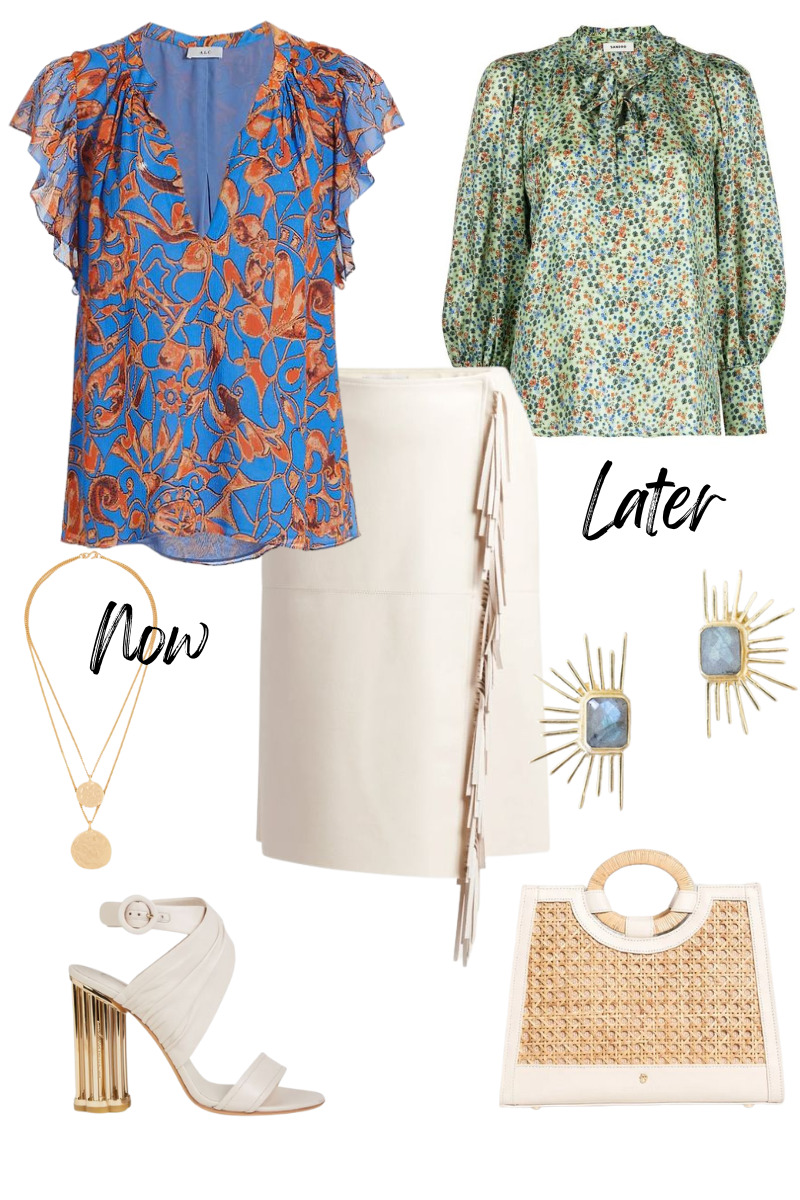 Invest in a skirt you can wear now & later into fall
We love the ease of skirts you can wear now and later in fall. Skirts are an easy pairing with a blouse and heels or sandals to look put together quickly for the office or an afternoon lunch.
Outfit: NOW Print Blouse + Skirt +Woven Bag + High Heel Sandals --> LATER Long Sleeve Blouse + Earrings
---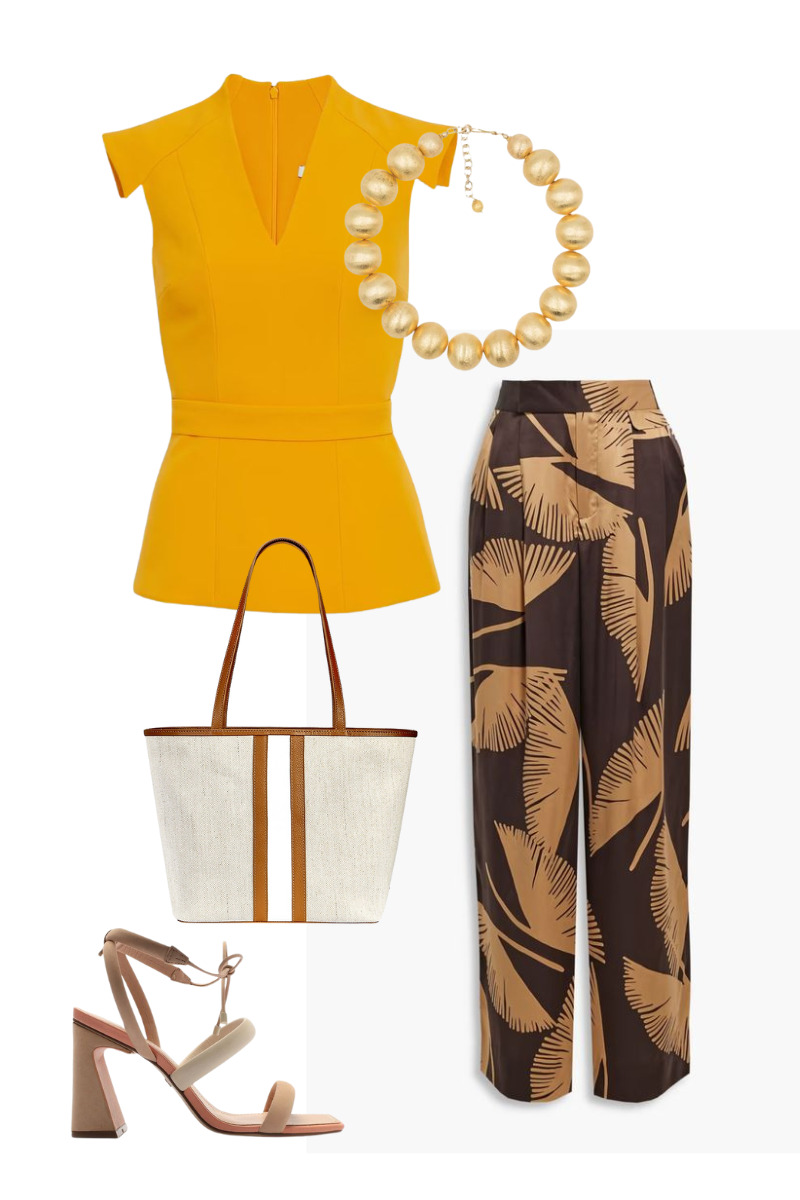 Summertime is perfect for an easy work outfit combination of print pants with a colorful top and fun sandals. Accessorize with unique jewelry, belts or bags that reflect your personal style.
Outfit: Top + Print Pants + Sandals
---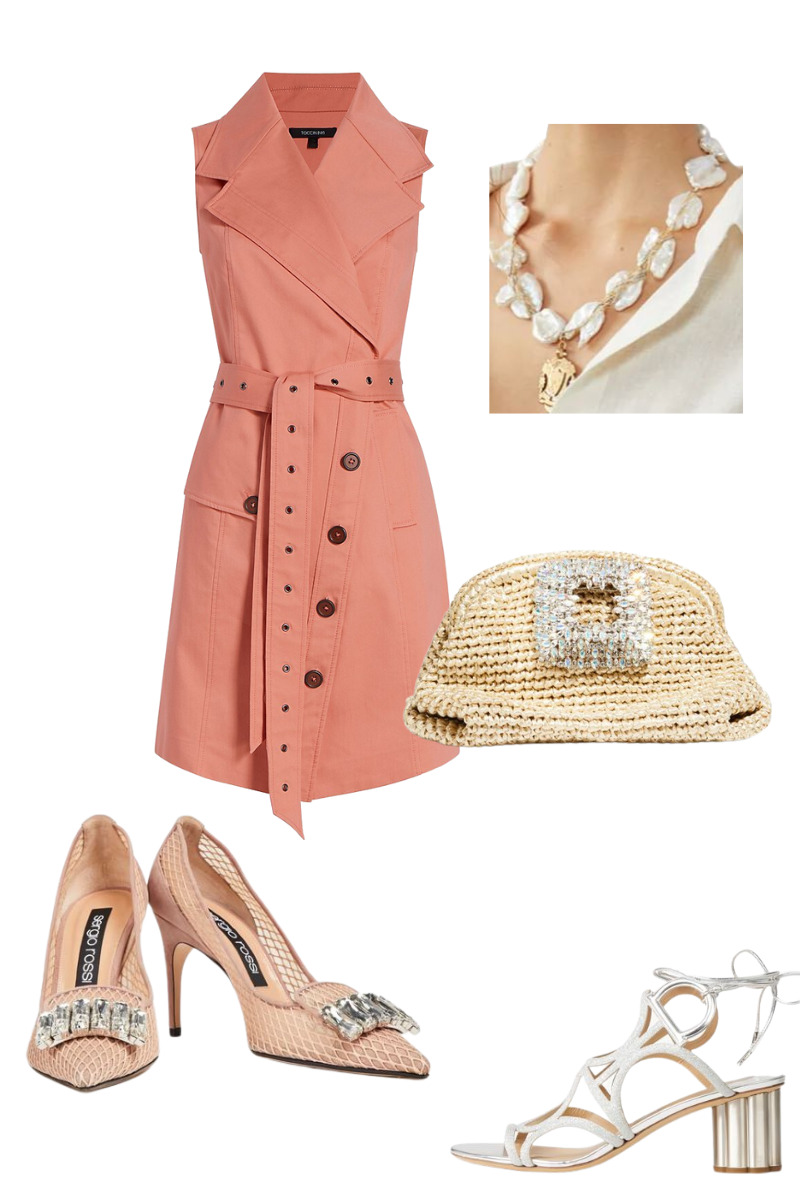 Work meetings to cocktails or a dinner in the evening requires an easy switch of shoes and handbag.
Outfit: Dress + Pumps --> High-heel sandals
---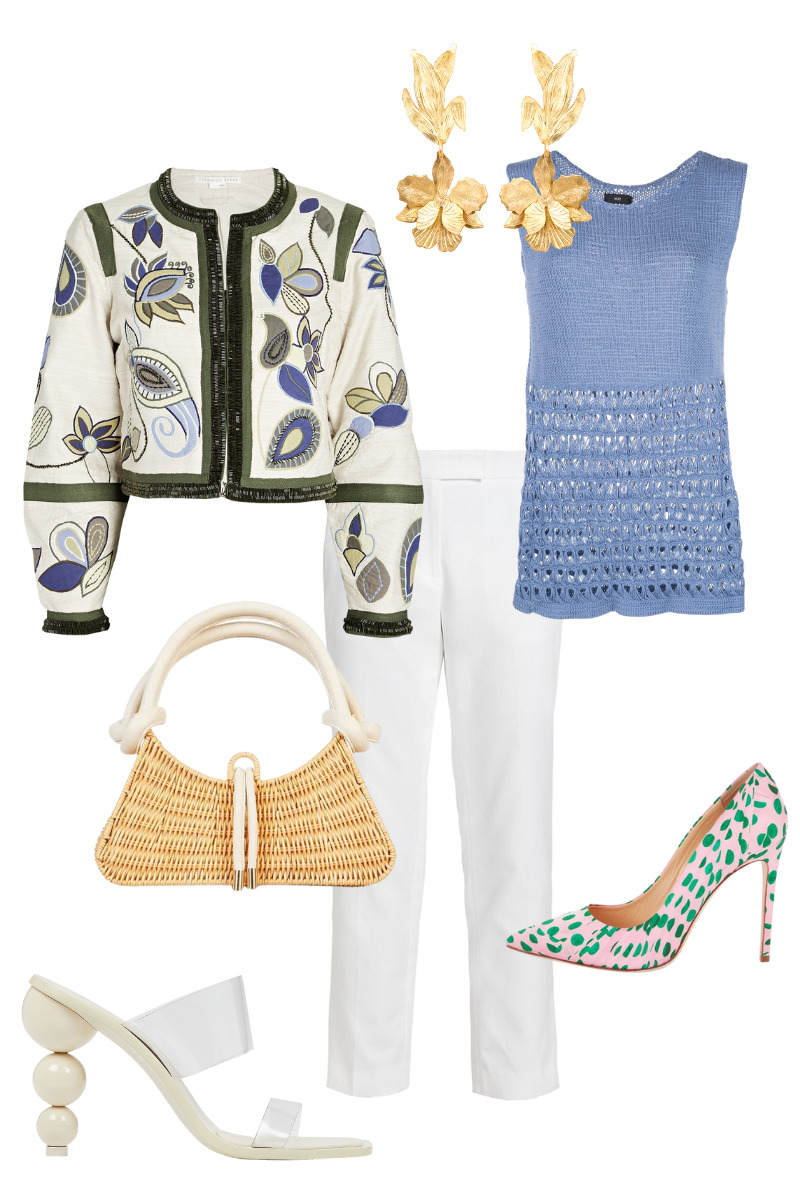 Casual Fridays give a relaxed yet polished vibe. We love a botanical print to add some fun to this outfit. Botancial prints are perfect to wear now and transition to fall later.
Outfit: Jacket + Casual Pants (or Jeans) + Top + Pumps --> Sandals + Woven Bag
---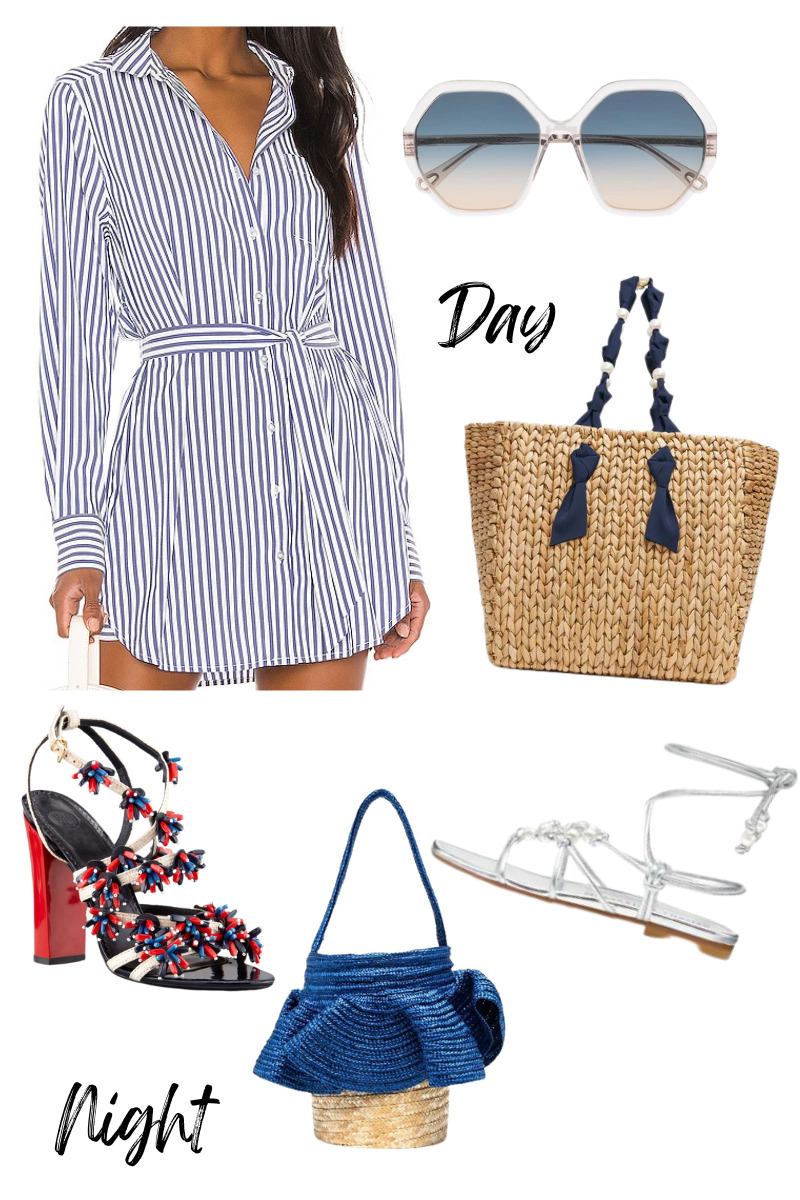 Weekends are for stylishly relaxing with brunch, shopping, days at a winery or museum, or in summer out on a boat.  Your perfect daytime shirt dress you can casually dress up or down no matter where the day might take you. We love this with flat sandals for daytime or with heeled sandals or espadrilles for evening.
Outfit: Shirtdress + Flat Sandals + Woven Tote Bag + Sunglasses --> High-Heel Sandals (Wedges) + Bucket Bag (Clutch)
---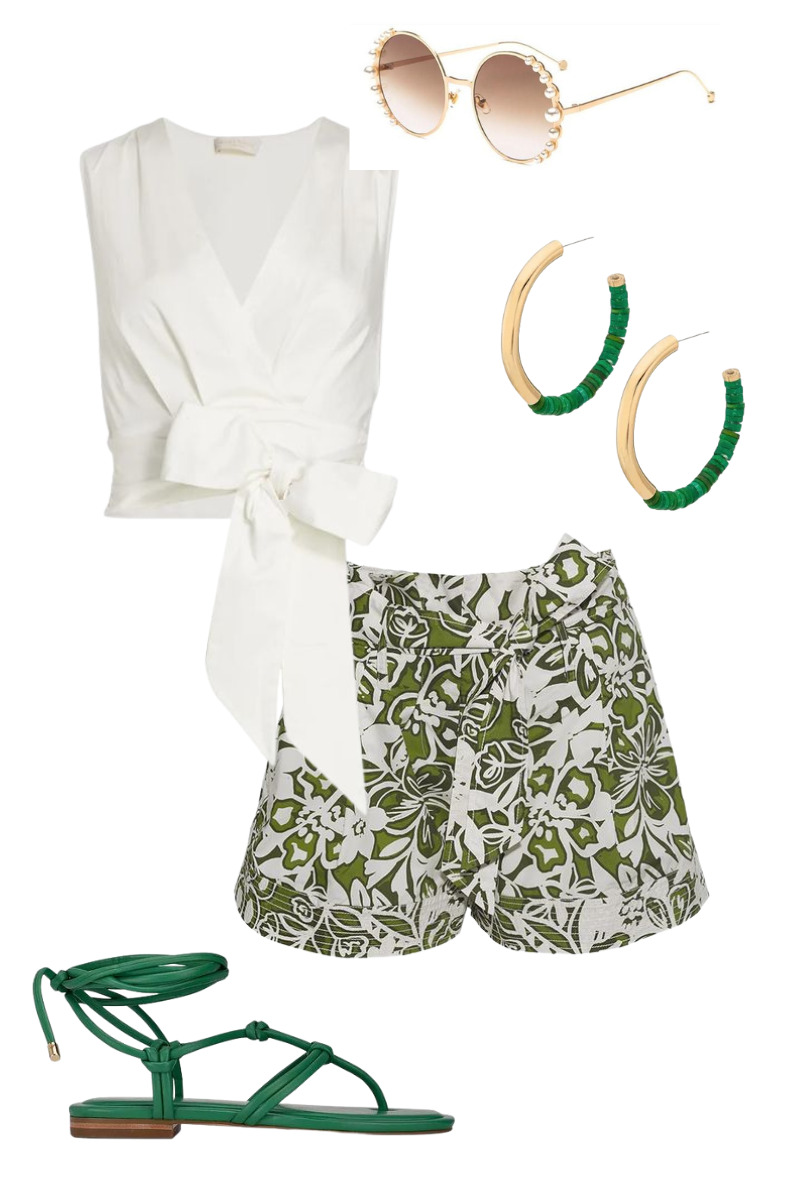 Sundays are perfect for morning coffee while leisurely reading the paper. Then head to brunch (or church) followed by biking in town to shop or enjoy the sites. We love a colorful pair of shorts (or try a print pair such as gingham) with a short sleeve or tank top. Add earrings and sunglasses to look chic and stylish all day.
Outfit: MORNING Sundress + Slides + Earrings --> DAYTIME Top + Shorts + Sandals
---
Here's our tips for outfit planning for the week. Start with any events, dinners, parties you have. Next think of any work meetings, school functions or event type things you need to attend. On those days pick easy outfits you can make a simple switch to dress up or down.
TIPS
Stick to 3-4 wardrobe colors. This makes it easy to interchange pieces.
Pick accessories you love to wear (1 belt, 1 pair of sunglasses, tote bag/handbag, jewelry) to use through out the week.
Create outfit concepts (listed under each photo) to make it easy to get dressed just switching the pieces week to week.
Plan how to dress up or down an outfit for different events, dinners or things you have through out the day.
Love the concept of outfit planning for the week or month? Invest in your style letting our personal stylist experts do this for you. We use your virtual wardrobe to create a digital lookbook of outfits easy for you to scroll through with ideas on what to wear. Check out this styling service by clicking below.