Fashion sneakers are a mainstay for everyday wardrobes, but knowing how to wear them maximizes and modernizes your look. Style fashion sneakers with jumpsuits, dresses, pants and tops or suits taking the sneakers beyond t-shirt and jeans.
Slip-on sneakers instantly elevate your shoe game. Slip into these in a cool texture, such as snake skin, suede, or lace or opt for a shiny metallic.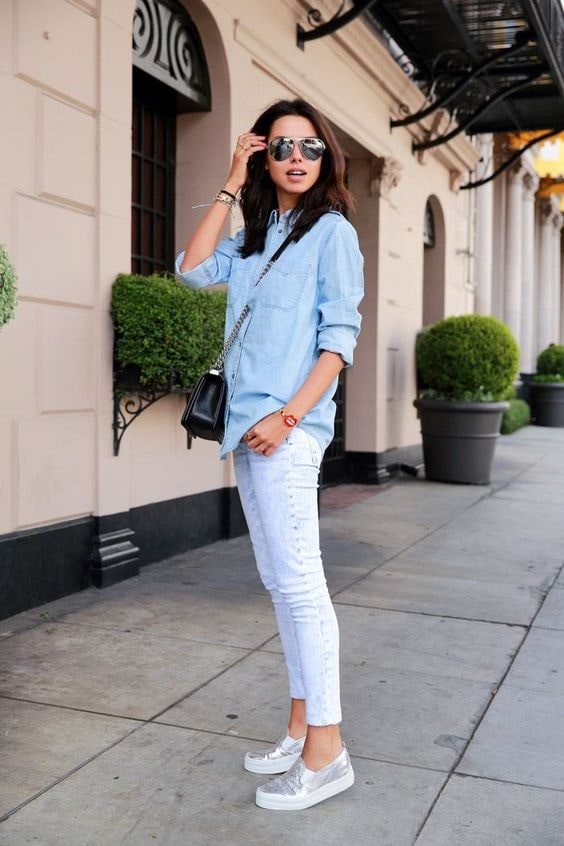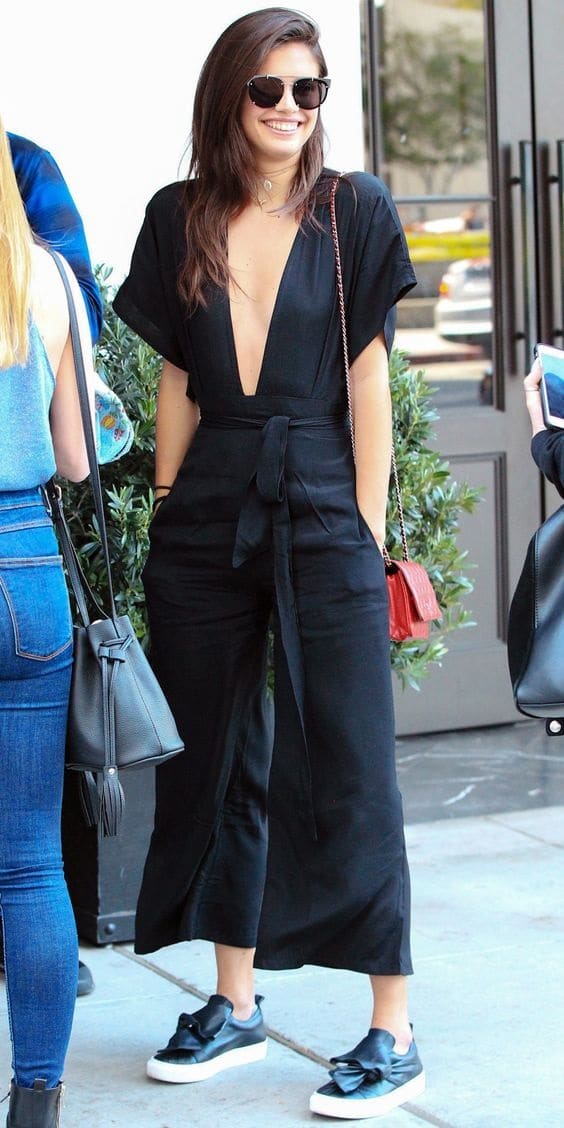 Modernize a Jumpsuit + Sneakers
Cropped jumpsuits and culottes looking smashing with leather fashion sneakers. Give a casual cool vibe in a wedge sneaker which elongates your leg line with a modern edge.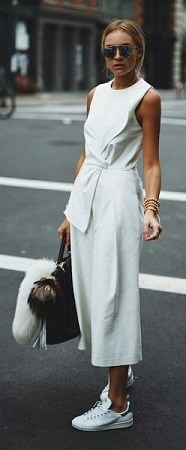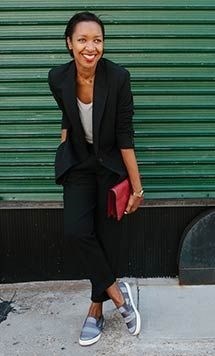 Fashion Sneakers + Suit = Updated Office Wear
Pair slip-on sneakers in a metallic or colorful punch to modernize your office attire. Slim fit ankle length or cropped trousers work best with this style.
Go super modern with a wide-leg trouser  plus slip-on sneakers to add flare.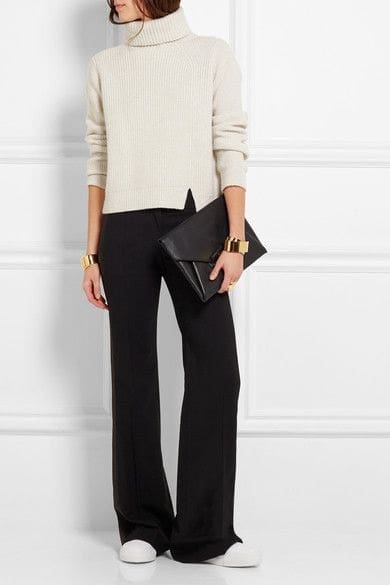 Modern Mix-Up =
Dresses + Sneakers
Adding a colorful kick to your look instantly dresses up a skirt and top or slay the look in a dress. Match the hue of your shoe to your dress or add a metallic sneaker to make your outfit POP!