Leather pants are not just for the hip and trendy but can be worn to the office, a dressy affair, or casual day outing. Various styles allow you to you style leather pants or leggings to suit your body and age for any occasion.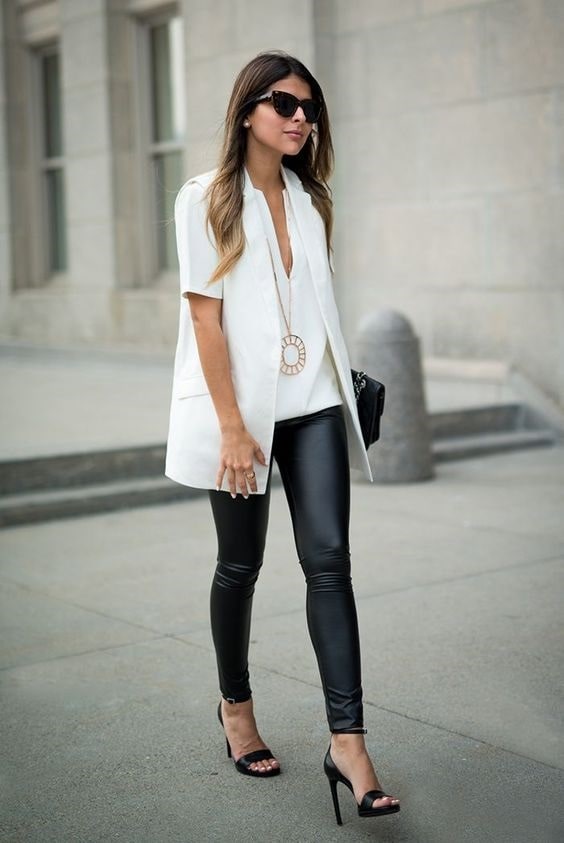 Leather at the Office
Keep the focus on your top with silk blouses, print tops, blazers and jackets. Leather pants act as a contemporary backdrop showcasing jewelry and design details. Bow tie blouses, rich colors and prints, and blazers with epaulets, accent buttons or embellishment give a professional yet modern vibe. Style military blazers with feminine tops and leather pants giving a juxtaposition in styles that is statement making.
Keep in mind the fit of the pants for the office. Straight leg or wide leg cropped trousers look best with fitted blouses and cropped jackets while leather leggings style with longer pieces.

Leather for a Dressy Occassion
Dress up leather pants with a chic blouse and jewels. Lace, chiffon or nude overlay blouses look chic and glamorous layered with statement necklaces. Sleek high heels and a fabulous clutch elevate your look.

Leather Culottes
This style is very trendy and easy to wear with the proper fit. Wide leg cropped leather pants should fit snug in the waist and hips and hang smoothly down ensuring that the leg line doesn't overwhelm your frame. Opt for a slimmer silhouette if more petite. Accentuate the pants with a tucked in blouse or cropped jacket which highlights the line of the pants.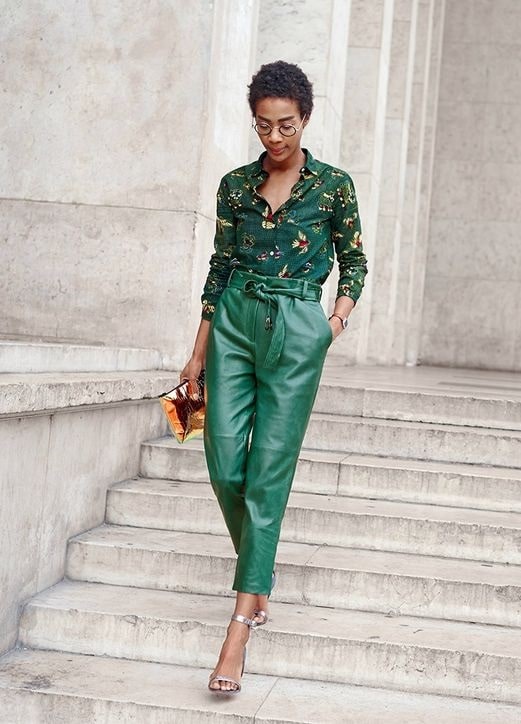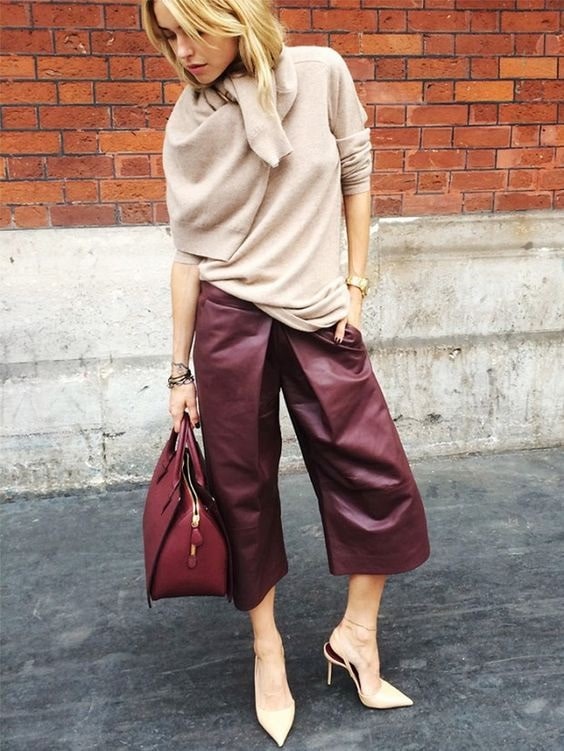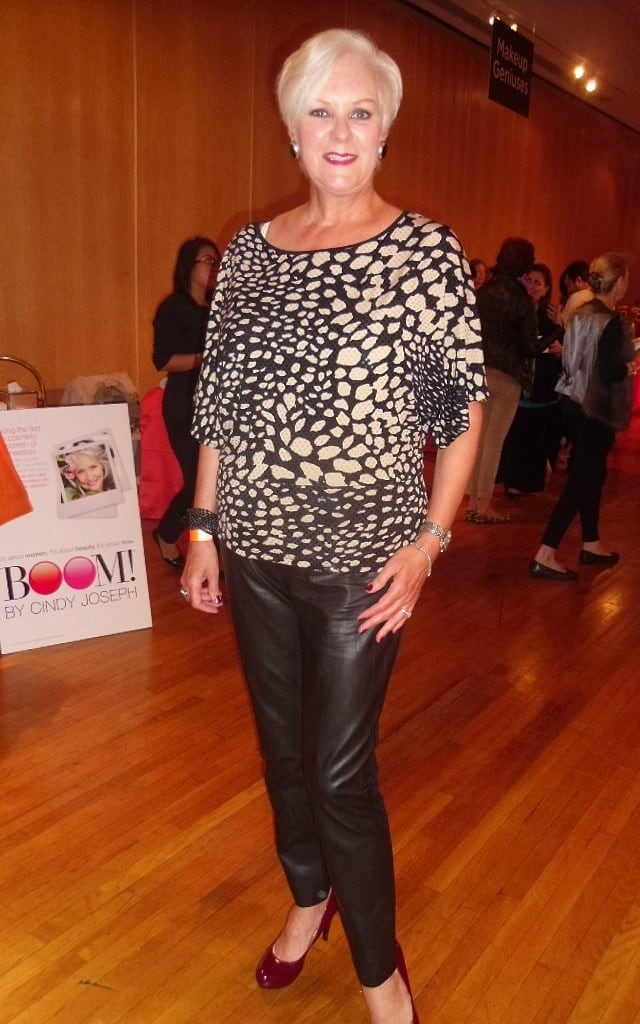 Leather at Any Age or Size
Leather pants look stylish and modern on women of any age. Style it with printed blouses, oversized knits or colorful pieces to bring your look to life. Sassy boots, print flats, or menswear loafers are age appropriate yet trendy.
Leather leggings and culottes are a must wear for large ladies giving you a slim leg line. Style leather leggings with a loose blouse belted to cinch your waist or a flowy blouse tucked in with culottes. Add a high heel to elevate and slim your legs.