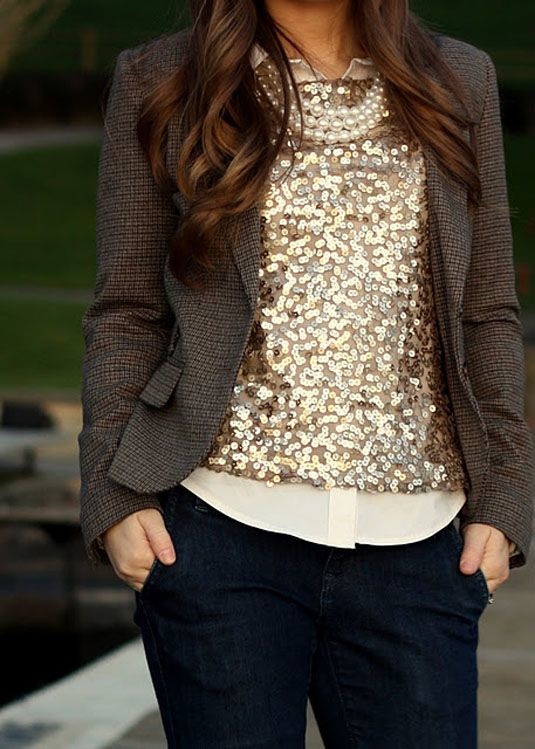 Sequins at the Office
Look seasonally savvy in a sequin top layered over a silk or chiffon blouse. Add a tweed, leather, or suede blazer and a statement necklace to tie together this look. Perfectly polished yet stylish and modern.
A knee-length sequin pencil skirt gives a stylish twist paired with a silk blouse or top. Pair a waist length blazer to be fashion-forward yet pulled together. Too long of a blazer overwhelms the look while short skirts or cropped blazer are not office appropriate.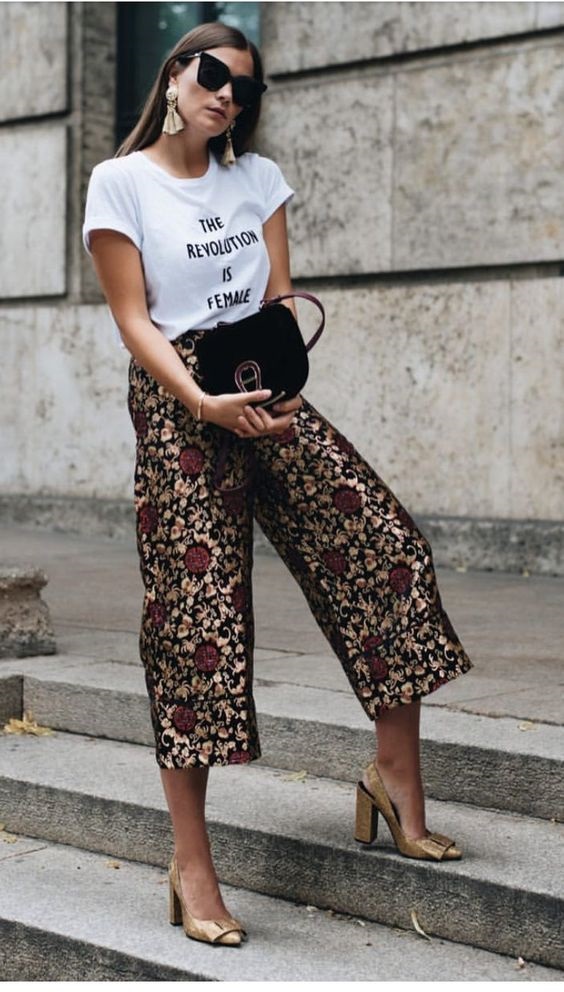 Daytime Chic in Sequins
Sequins are a girls best friend in daytime, perfect for brunch, shopping, museum visits, fancy lunches and more. Avoid the obvious ways to wear instead pairing the unexpected combination of a graphic tee and sequin print pants. 
Sequin pants are the perfect layering backdrop for a fun tee, fabulous chunky knit sweater, or gorgeous blouse. Adding a blazer or cute jacket polishes the look without being "done". Wearing statement earrings gives head-to-toe style dressing up the full outfit.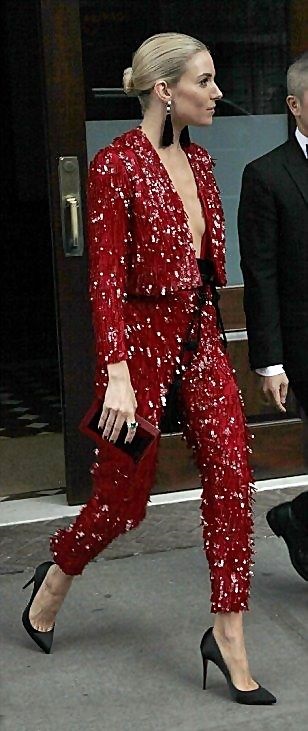 Unexpected Evening Attire
Be bold in how you style sequins for evening events. Skip the expected sequin dress instead choosing a sequin/beaded jumpsuit. Opt for a bold, rich color such as emerald green, merlot, or navy.
Be daring wearing sequin beaded shorts. Drape a maxi coat over your look to truly stand out. Layering textures give this outfit a luxurious feel.

Give your look a modern twist with glitz & glam holiday accessories to be seasonally stylish.
Shop Sequin Looks: