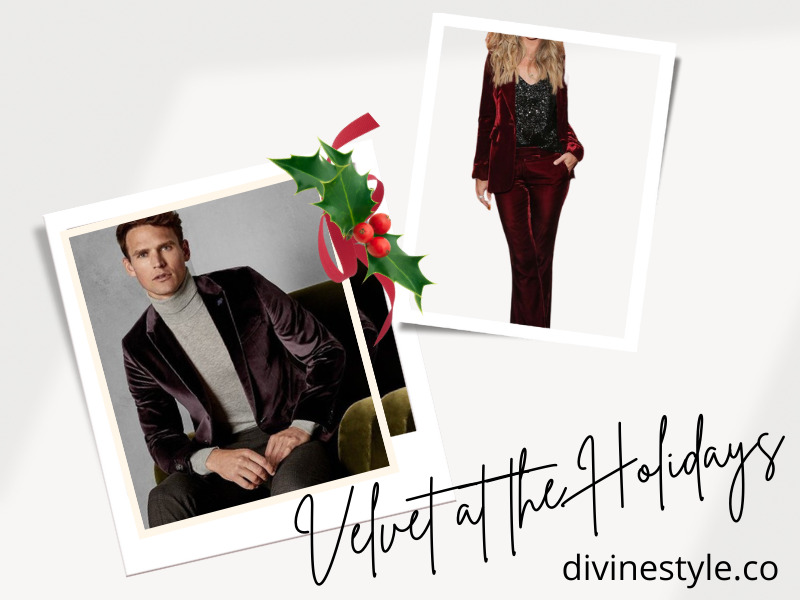 Velvet is a timeless classic to wear this holiday season or anywhere with chilly temps. Wearing velvet in fresh, modern ways helps give this timeless look a new twist for the holiday season. From velvet blazers (who doesn't love), to velvet jeans perfect to dress up or give an outfit a holiday flare, to velvet pants to wear to any type of holiday event. This luxe fabric is a must for the holiday season!
THE VELVET BLAZER
Look stylishly at ease this holiday season gentlemen wearing a velvet blazer. We love this look paired with a print button-down shirt such as this paisley shirt, or with a knit turtleneck sweater in a light color to contrast. Wear it with your dark jeans and camel colored boots, loafers, or leather sneakers. You can dress this look up paired with trousers or keep it modern and fun for the holidays with blue or colored jeans.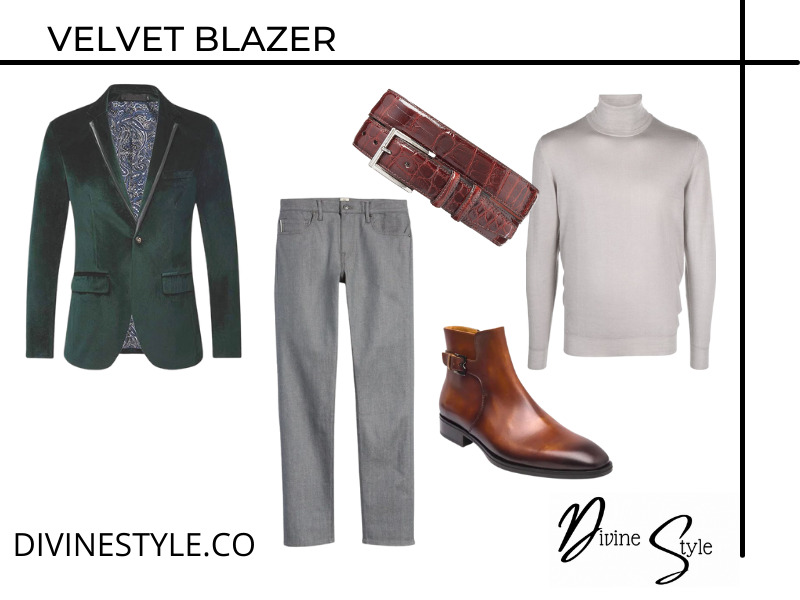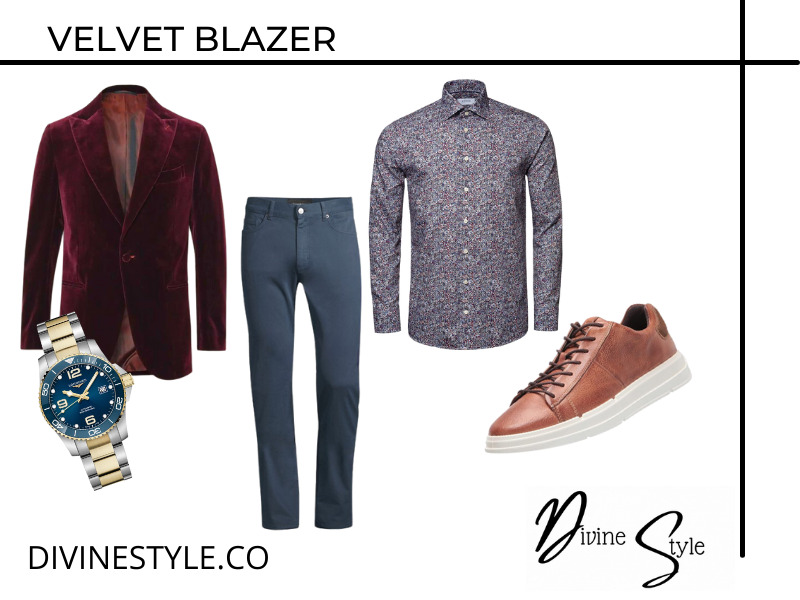 VELVET PANTS
Slip into velvet pants or jeans this holiday season to dress up a simple sweater or give your holiday style a boost pairing velvet pants with a chiffon blouse and high heels, perfect to wear to any holiday party. We love this cropped style with velvet trim to wear with a blazer or oversized sweater and heels or high heel booties. Cropped velvet pants, in wide leg style which is dressier or with flare pairs perfectly with booties and sweaters for the holidays or anywhere winter events.
VELVET JEANS
Slip into a pair of velvet jeans this holiday season feeling cozy and comfy yet stylishly dressed up for the holidays. We love this style for men paired with a print button-down and safari jacket with boots. Or dress this up wearing a Henley and blazer. We love the rich luxe look in navy or a deep blue or go bolder wearing oxblood. Black is always a safe choice for guys and gals to wear with a chunky knit sweater and boots.
VELVET SKIRT
Our favorite way to wear velvet is pairing this rich fabric in an unexpected way. Light neutral shades of ivory, beige, champagne and taupe are the perfect pop against a velvet kimono or sweater. Intermix with light gold or crystal jewelry and neutral ankle booties to keep your look fun and festive all holiday season.