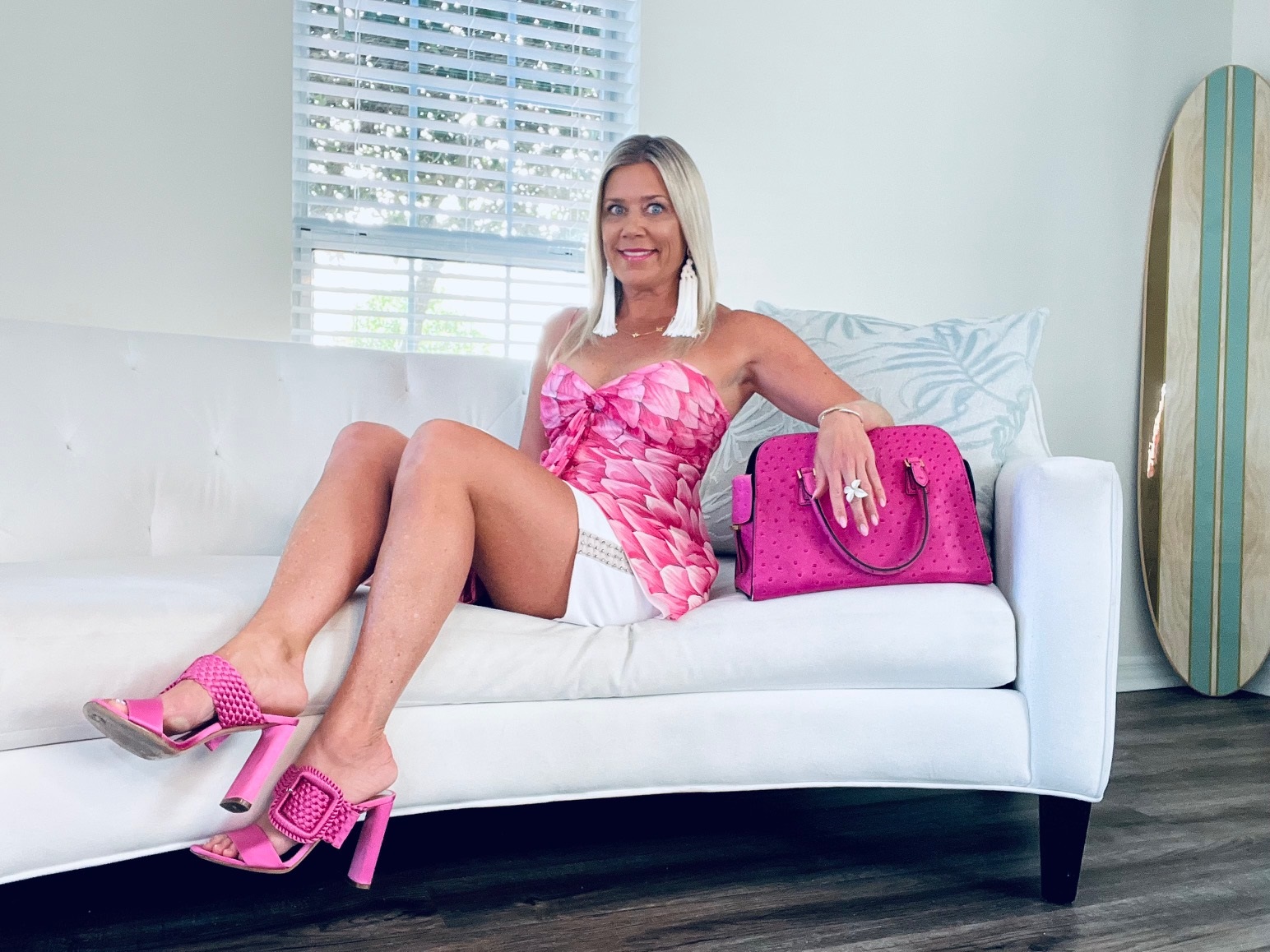 ---
Confidently Look Your Best in Shorts
---
Wearing shorts is a quintessential part of summer style. Easy to wear for parties, BBQs, summer events to days at the winery and more. Finding your perfect fit, length and style of shorts can be challenging. Being able to walk out the door feeling confident you look good in shorts, knowing what to pair with them and what style shoes look best is key. Here's our tips for finding your ideal length, fit, fabric, and style of shorts to be eye-catching.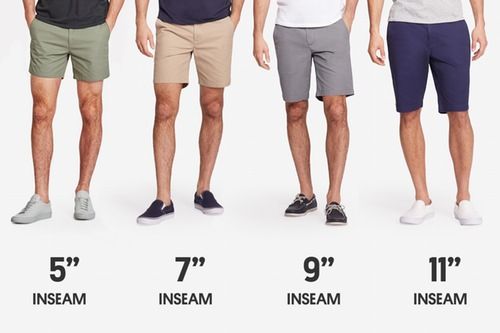 ---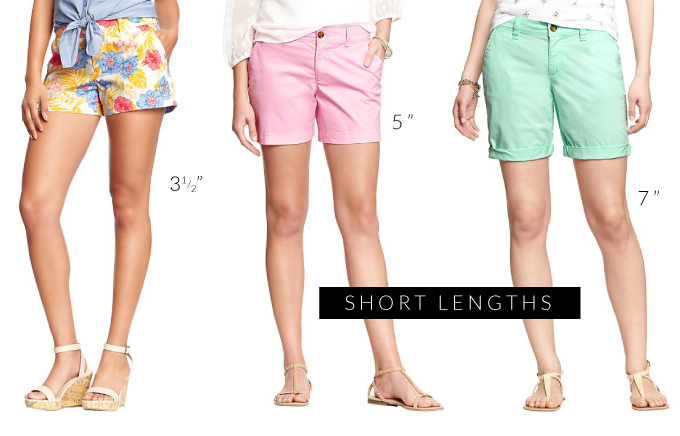 Length
Choosing the right shorts length is key to feeling confident in wearing shorts. Ask yourself these questions
do I like my legs and want to show them off? Go for shorter lengths
do I want to elongate my legline? Wear shorter shorts or longer length depending on your height
do I want to look more polished or elegant? Longer length shorts are ideal
Short length or inseam is based on your height and build. Men's short lengths are 5", 7" and 9". Shorts should sit about 2" above the knee. For ladies, short lengths  (2"-3"), mid length (4"-5") and walking or bermuda shorts (9"-11") are the general options. Mid-length shorts are universally flattering. Reach your fingertips straight down. At the bottom of your fingertips is your mid-length.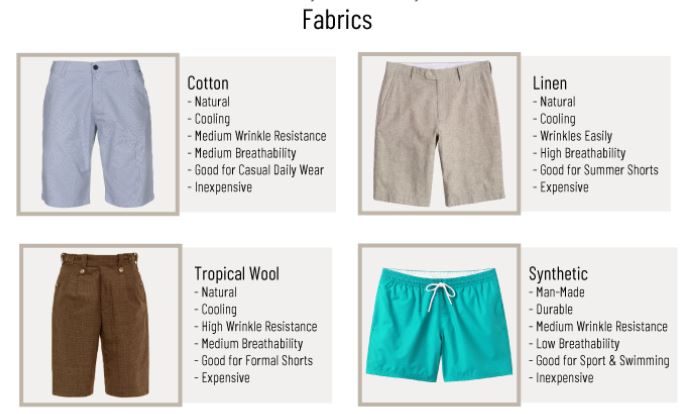 Fabrics
The fabric you wear in shorts can be for comfort, breathability, and determines how dressy the shorts are. Lightweight breathable fabrics give a polished look with the fit generally being slim to your body. Look for shorts with cotton/polyester blend which are lightweight, breathable and moisture wicking. Ranging in chino styles which are perfect to wear to summer parties and events. Cotton/linen blends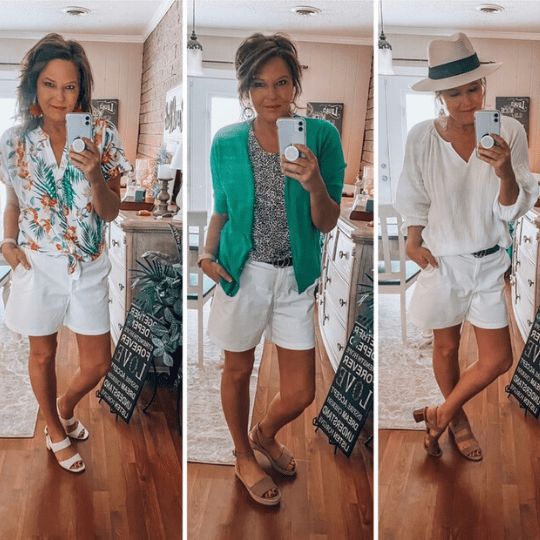 Styling Shorts
Confidently step out wearing shorts, pairing the right pieces together. First, decide if you are dressing up or down. We love a high-low mix of styles, aka dressier shorts with a casual tee or polo shirt. This makes the pairing unique and eye-catching if styled right.
Dressed Up: men- button-down shirt or sweater polo shirt + chino shorts; ladies- silk tank top or blouse, mesh or woven top  + linen/silk/leather shorts (it is more about the fit and cut of the shorts than the fabric
Elevated Casual: men-dressy tee or polo shirt + chinos or button-down shirt + khaki shorts; ladies- choose a dressier top with more casual shorts or a casual top or fitted tee with elegant shorts
Casual: look effortlessly styled in a well-fitting tee, jean shorts, cargo shorts (a clean lean look, aka baggy)or khaki shorts. Pair with flat sandals, flatforms, slides, or nice flip flops.
Want clarity on what shorts work for your body type? Need help styling shorts and shopping for your perfect pairs. Set up a
complimentary style consultation
to learn how we can style you in shorts and beyond.