Say bye-bye to blasé basic suits. Instead step up your style game wearing modern prints, such as bold plaids, daring stripes, or paisley with eye-catching colors. Light gray with a bold blue or burgundy plaid makes a statement or try a thick and thin striped suit with contrast in the colors blue with green stripes. 
Colors have modernized from black, navy, charcoal gray to bordeaux, sapphire blue, emerald green and beyond. Upgrade your navy and gray suits to the new trendy counterparts of light gray and bold blue.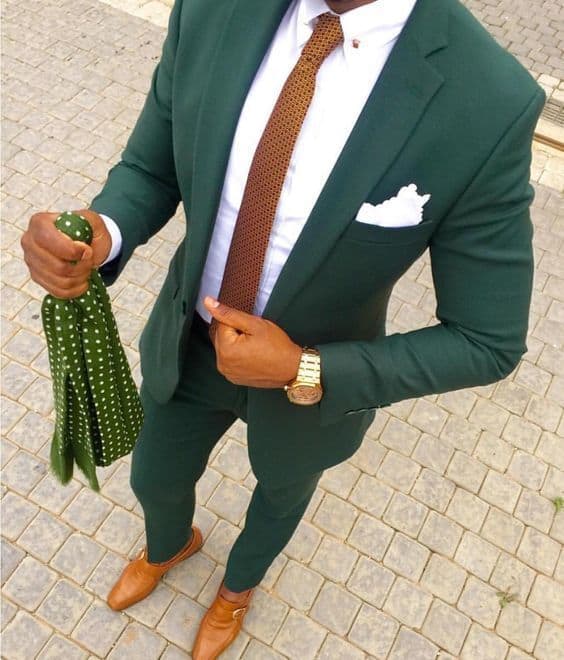 Green Suits
Green suits look modern and fashion-forward without going over the edge. Style with camel color accessories for a trendy office look or choose bold blue ties, pocket squares, watches, lapel pints, and overcoats to add pizzazz.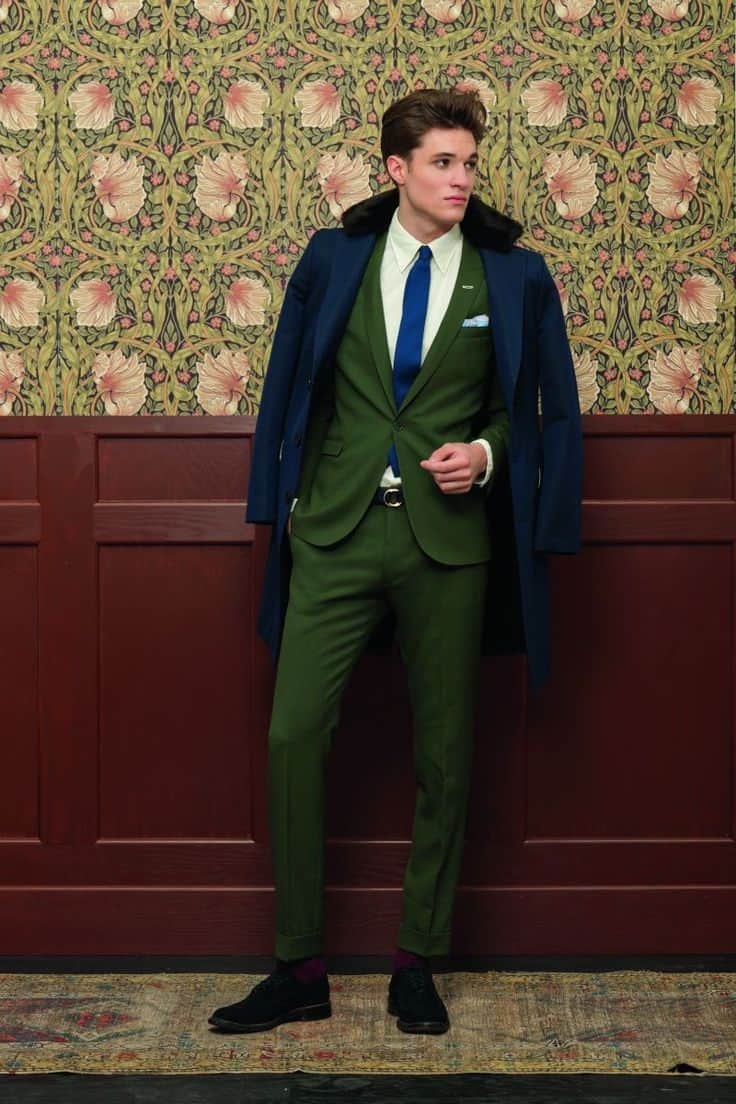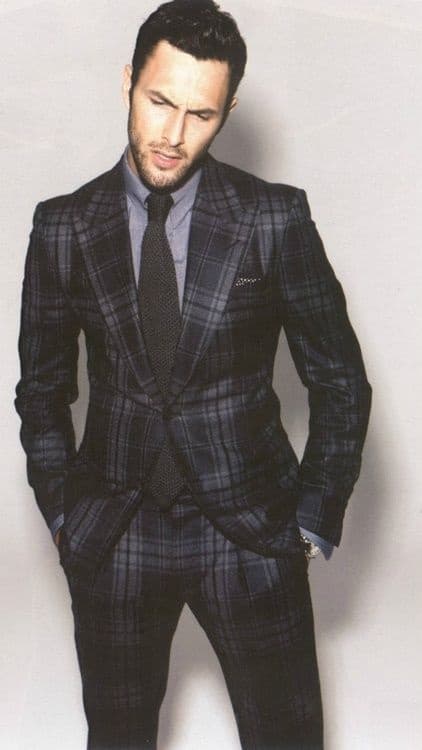 Plaid with Panache
Choose a statement plaid to stand out from the crowd. Change the vibe of a plaid suit by wearing it with a colored button-down shirt instead of white.
Neutrals such as light gray, camel, sand, light blue add a modern backdrop to the suit without going overboard. Or choose a print button down (large stripes, artsty print) in the similar color family to compliment the suit.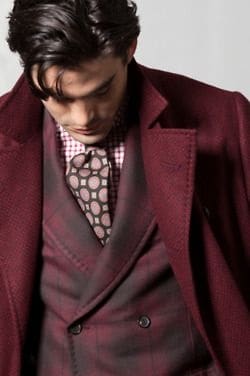 Bold in Bordeaux
Choose a rich hue of burgundy or bordeaux to look trendy and modern in the office or for an evening event. 
Style a bordeaux suit with a plaid shirt, checked shirt or bold stripes. White button-down shirt work for a conservative office but choose a print button-down shirt and accessorize in tie, pocket square, sunglasses and shoe to kick your look up.