Artistic designs bring flair and creativity to clothing, handbags, and shoes. Wear an artistic print being bold and eye-catching while an artistic design's structural imagery is breath-taking.
Look for design details such as voluminous balloon sleeves, long flowy sashes, and unique draping. High-low hemlines, voluminous skirts and tiered ruffles bring an art vibe to skirts and dresses. Vivid prints add an edge to the look.
Alice + Olivia by Stacy Bendet artistic collaboration with 80's Neo-Expressionist Jean-Michel Basquiat in a new capsule collection that benefits the Council of Fashion Designers of America's  (CFDA) efforts to support young designer's talent. The resort 2017 collection will be available at stores and online with 50% of proceed benefitting CFDA's young designers.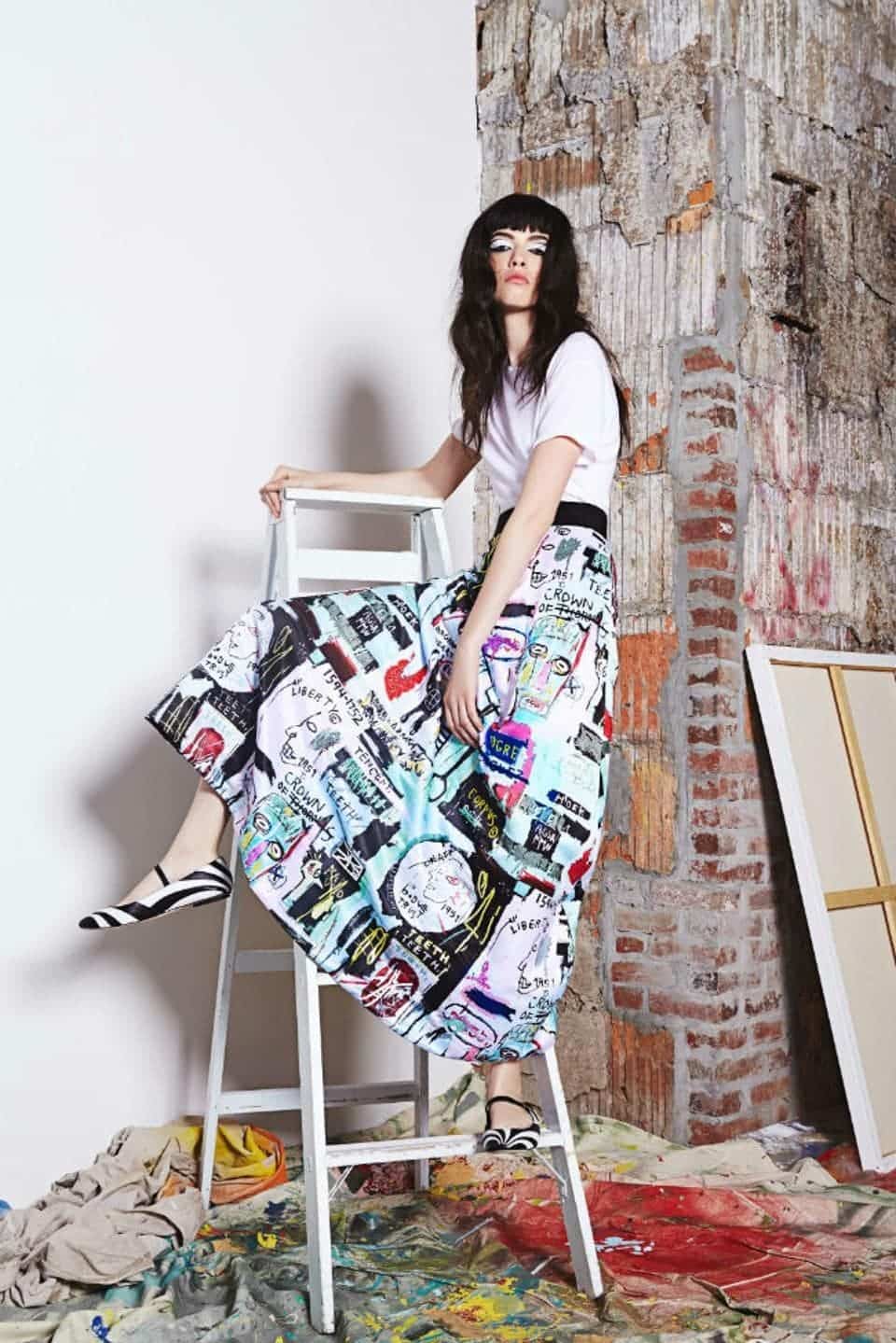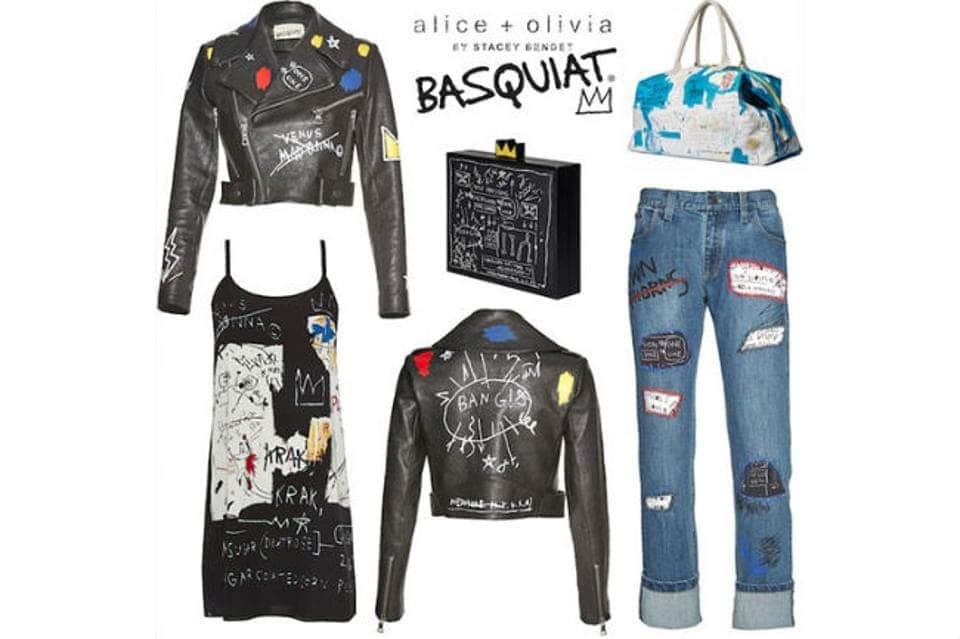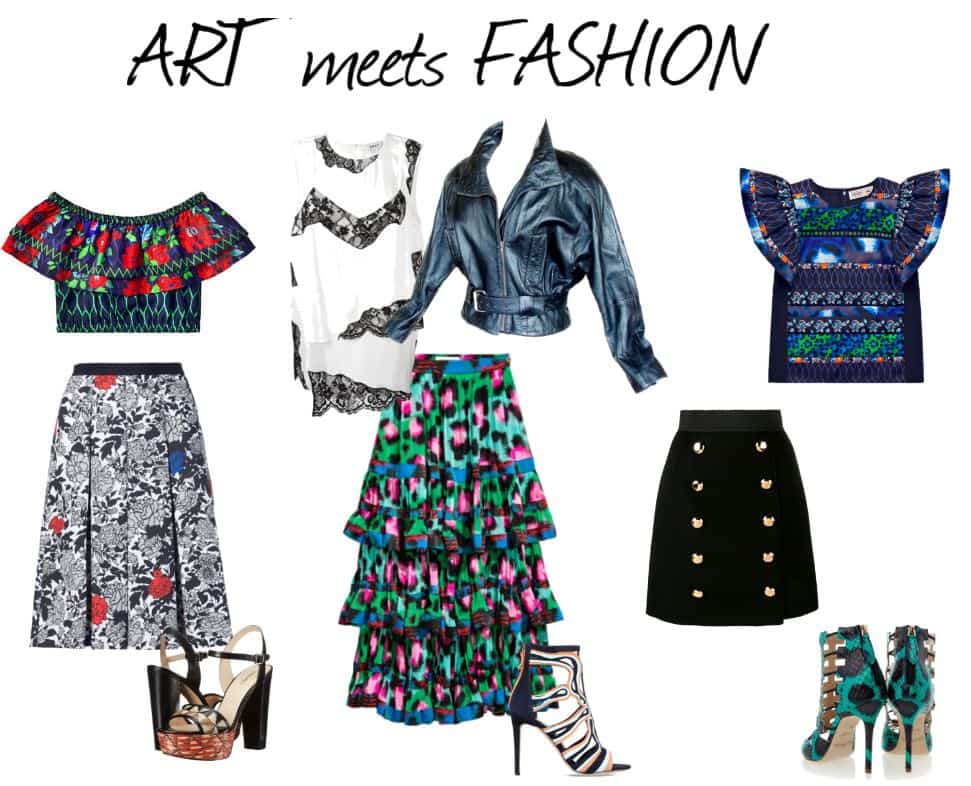 Kenzo x H&M
The Kenzo line, known for bold prints and styles, brings avant garde fashion to their designer collaboration with H&M. Pair the artsy prints with luxe fabrics, such as leather, suede and lace for a daring juxtaposition. Style the above print crop top with a reverse color print midi-skirt allowing the darker print top to be the focal point. The tiered print maxi skirt can be worn with a structured top or slim silk blouse layered with a moto blazer or jacket. The butterfly sleeve top in a vivid print gives an artsy vibe paired caged sandals or a bright print clutch.
A kaleidoscope of color cascaded down the runway for this new designer collaboration, Kenzo x H&M.
The collection features men's and women's clothing and accessories, such as gloves, scarves, bags, and hats. The Kenzo x H&M collection lands in 250 selected stores worldwide and online, November 3rd. Based on how quickly other collaborations have sold out, be a savage shopper to score top pieces, which are currently exorbitantly over-priced on Ebay.