Heading to a favorite destination but not sure what to wear and pack? These travel essentials make any vacation a stylish getaway, keeping you looking and feeling on trend without stressing over what to wear.
Resort Wear Gone Glam
Sleek cover-ups are perfect for lounging while on vacation, elegant when prepping a meal, and make a statement poolside. Choose a bold color, flirty design such as off-the-shoulder, or a lace or mesh option to make a statement. Add statement hoops (beaded or acrylic) + chic sunglasses and stylish flat sandals to complete your look. Maximize your style in a sleek and sexy one-piece. A one-piece bathing suit is very on trend and looks glam now with the design details. Choose a low-cut option or one with a bold print, such as tropical print.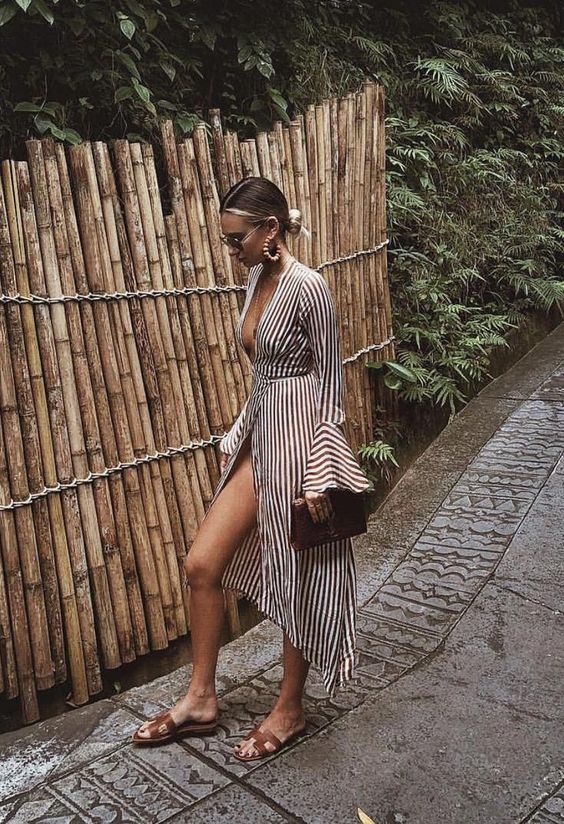 Maximize Appeal in Chic Bags + Shoes
A woven bag is a summer essential. A larger option carries you from the plane or train to the beach, boat, or daytime outing. Go bold in the color to truly make a statement. A chic straw bag is perfect for dressier events, to stash essentials for an outing or sight-seeing. Choose something that oozes style yet carries the essentials for day to night. Don't forget to pack stylish flat sandals to walk around town, lounge on the beach or look chic on the resort. We love the lace up styles and metallic sandals for this season.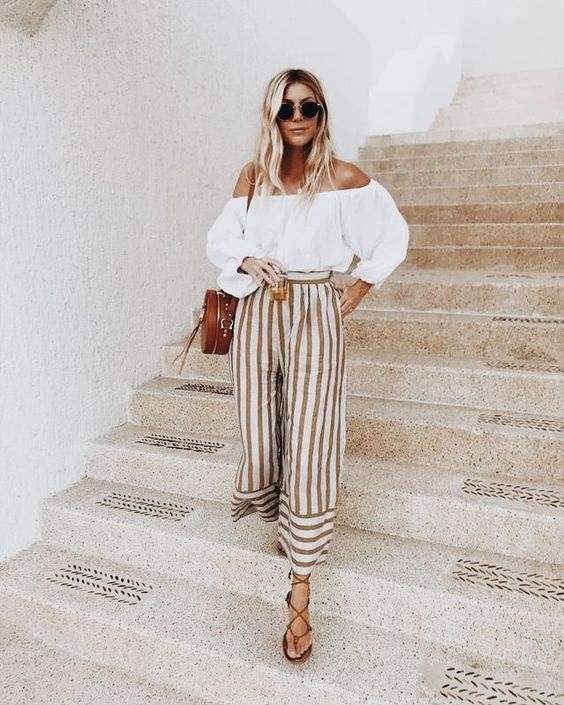 Sizzling Summer Pieces
Step out in style with these summertime essentials. A linen shirt in a bolder hue pairs nicely with dress shorts or chino's. Make a statement wearing a short-sleeve print button up shirt. Go bold wearing print shorts which pair perfectly with polo shirts and knit tees. Style this with drivers, boat shoes, or leather sneakers to ooze style on your getaway. These outfits work for day to night events.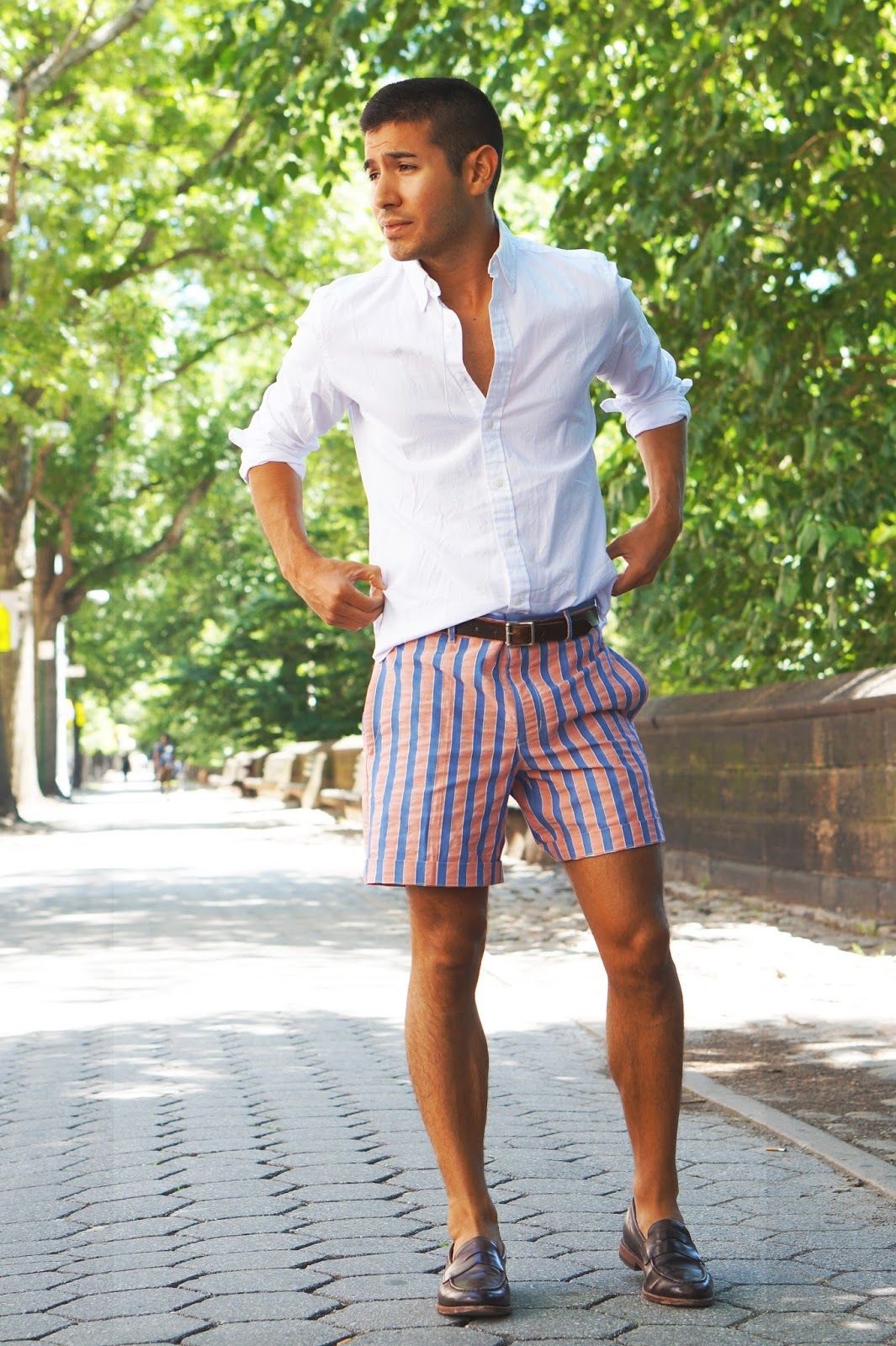 Men's Summertime Accessories
From stylish sunglasses to a trendy hat, packing the right summer accessories is key to making an outfit stand out,. Hats are a great accessory to wear on a boat or the beach, but a killer statement accessory to other outfits too. Wear a trilby hat with a smaller brim and taller crown, these straw hats can be tipped back on the head making it a statement fashion piece. The panama hat, a traditional brimmed straw hat is the perfect accent to a linen shirt, button-down or polo. Stylish sunglasses are a stylish add-on to any outfit doing more than just blocking the rays. Find a frame that is unique such as buffalo horn or tortoiseshell.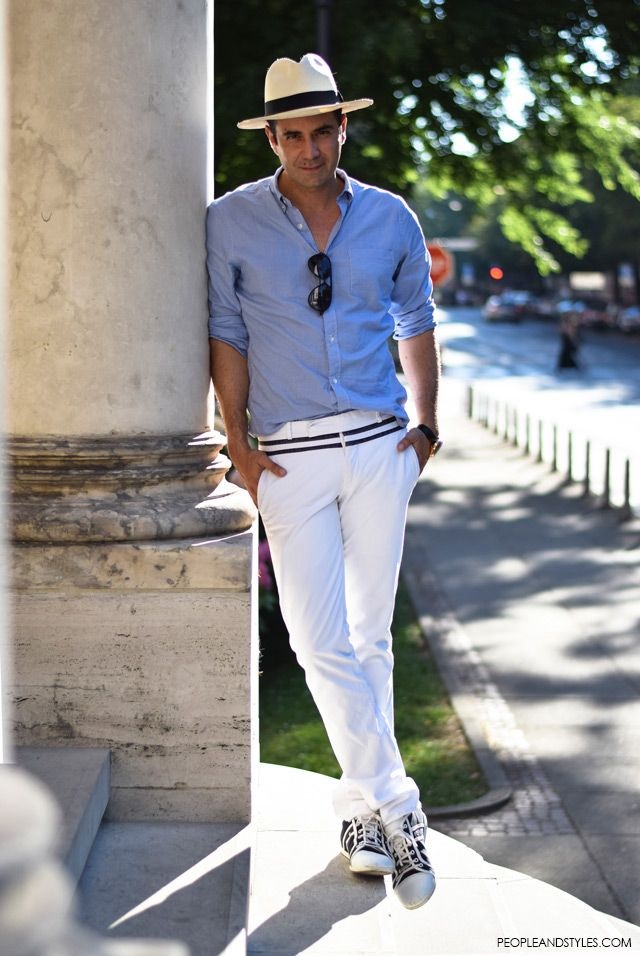 Ready to upgrade your vacation style?Need help getting the perfect vacation look? Have options but unsure as to how to put it all together? Let Divine Style shop for, plan, and pack for your perfect vacation getaway with our travel style package. We take the stress out of travel giving you stylish outfits for any travel destination.