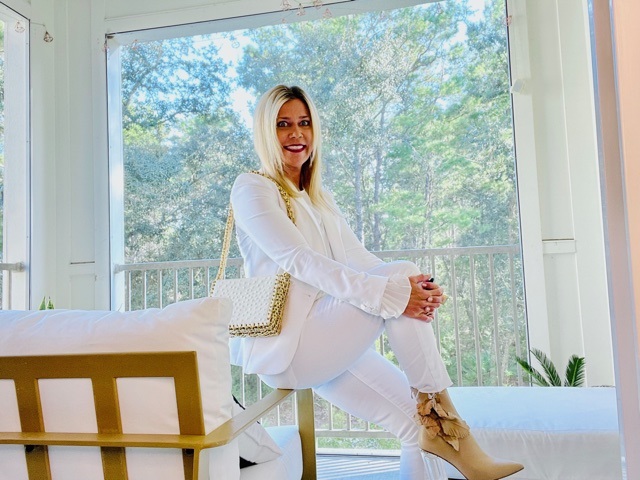 Neutral outfits are a huge trend this fall season. Layering an outfit with a neutral jacket is one way to keep your style light and fresh and accessorizing with neutral boots, shoes, and handbags is another. This season's neutral boots, handbags, and belts instantly upgrade your fall outfits. Intersperse neutral handbags, boots, and accessories in shades of white, sand, or taupe with neutral color outfits for the perfect modern fall look. Pair these neutral pieces with fall colors of mustard, merlot, paprika, navy, and sage green. Whether you live in a warm weather climate or plan to visit one, neutral outfits are perfect to wear to look coastal yet stylish.
From oversized waist belts to statement belts worn with pants or jeans and a belted top/blazer to skinnier styles...neutral belts are a must-have this fall. Giving that perfect polished addition to any outfit. Shades of white to ivory, cream, sand, taupe or go deeper with tan which contrasts nicely with a neutral outfit. These neutral hues make a style statement with jeans and a top, styled with an all neutral outfits layering different tones (see Kelley's shades of white outfit above) or wear a neutral belt to cinch the waist of a dress.  From casual to polished and put together, a neutral belt is the perfect fall accessory to wear.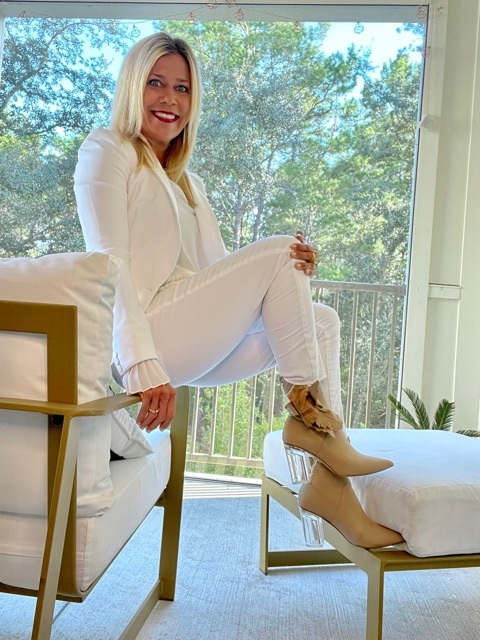 Adding a new pair of boots to your wardrobe just seems like quintessential fall thing to do. From modern lace-up combat boots to lug sole booties, chelsea boots and riding boots stand out wearing this in neutral tones. Shades of white, winter white, ivory and cream hit the runways and look modern and chic paired with jeans and a knit sweater or tee. Style these neutral boots with a skirt and blouse + blazer or go fashion-forward with knee-high boots in ivory kid leather. If choosing just one neutral pair this season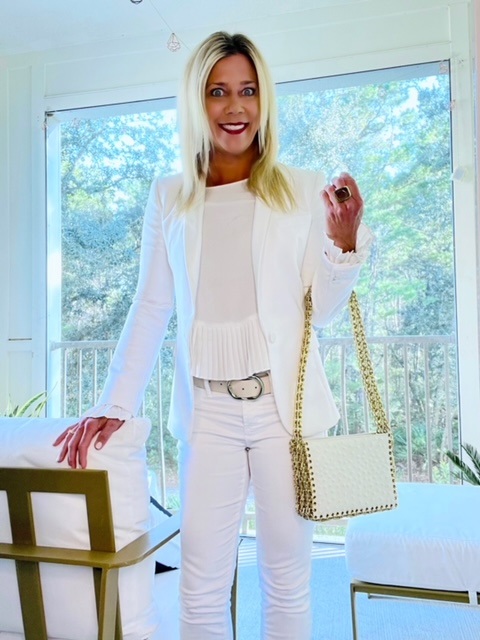 A neutral bag instantly gives a fall outfit a fresh, modern look. We love a chic winter white tote bag to wear with a fall dress and boots or sandals if in a warm climate. This looks chic and modern in colors such as a sage green dress and white bag. Opt for a crossbody bag in a light neutral hue to wear around town or a mini bag which perfectly accents fall outfits. Go lighter this season with winter white, ivory, cream, taupe or sand as your bag color of choice. Carry your neutral bag with jeans and a top and sneakers to dressed up with coated jeans and a silk blouse. Whatever the occassion, make this bag your statement piece for fall.