New Year's Eve Style
Figuring out what to wear for a party is challenging, but New Year's Eve adds an extra bit of pressure to look trendy and glamorous. These 5 stylish outfits for New Year's Eve you can create with clothing you already have in your closet.

Velvet Dress
Choose a velvet textured dress or velvet dress with nude underlay which is eye-catching. Style with a bold statement necklace, draping a knit cape over top to polish your look.
Embellished Bomber Jacket
Dress this look up with a metallic maxi skirt and silk tank top, a leather knee length pencil skirt and chiffon blouse, or go downtown chic with leather leggings and shoe booties.
From sequins to studs, an embellished jacket or blazer instantly romanticizes your look.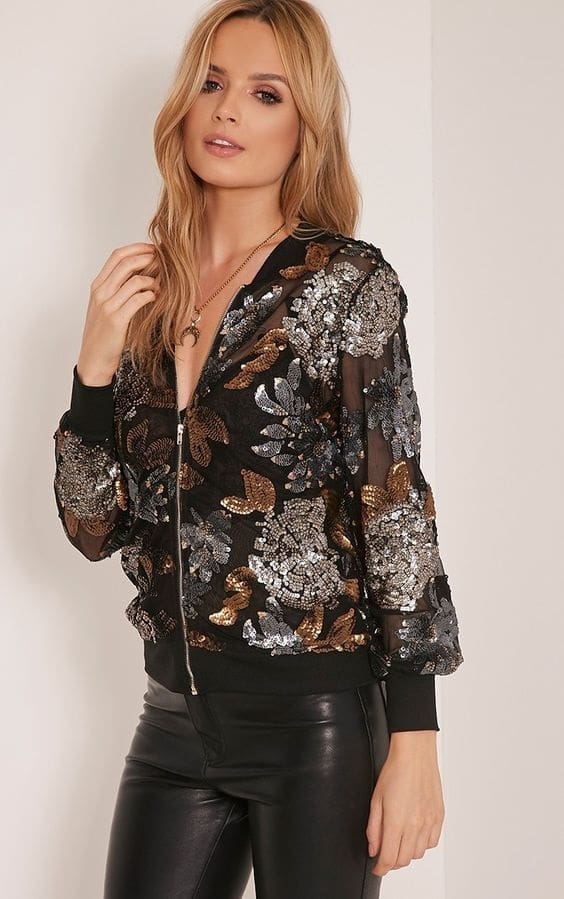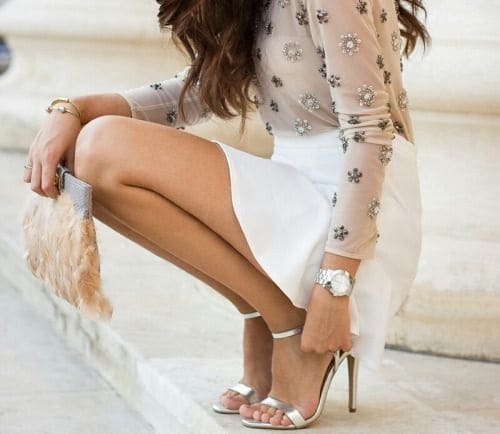 Flirty Blouse + Metallic Heels
Basic shouldn't be boring this New Year's Eve. Pair a blouse with flare sleeves, draping, interesting low back or design details with metallic high heels for a glamorous night on the town.
Sweater Dress + Embellished Heels
Step out in your fancy high heels for a night of fun! Dress up a simple sweater dress with embellished high heels and statement earrings for a modern chic outfit. Add a bold clutch for head-to-toe pizzazz.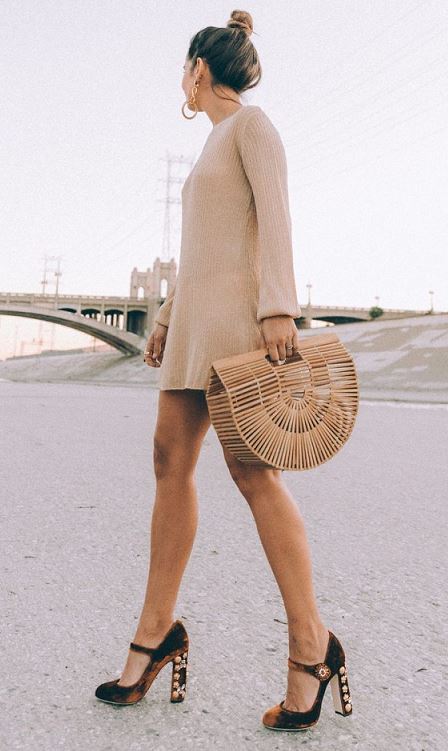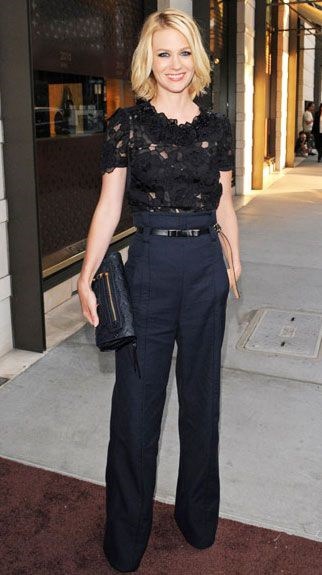 Lace Top + Wide Leg Trousers
Lace tops dress up any look but paring them with wide leg trousers for an elegant evening on the town look. Beautiful belts, statement heels or sandals and a textured clucth in velvet, suede or calf-hair polishes your New Year's Eve outfit.