Refresh Your Style in 2017
Having a wardrobe filled with basic pieces or essential clothing items does not have to be blah! Having wardrobe essentials allows you to create outfits in simple steps or layer pieces to create depth in each outfit. Refine your wardrobe essentials in 2017 for a fresh new look! Pants, shirts, sweaters, and shoes get worn over numerous wears so it is important to once or twice a year go through your clothing and shoes and update any pieces that look frayed, tattered, or are losing their color.
January sales are the perfect time as fall/winter clothing are on sale and you can get great deals. I also recommend doing a closet refresh prior to fall creating a list of wardrobe essentials to purchase as you hit the sales (August equals summer sales, October equals fall sales).
Basics, Not Boring
Once you've refreshed your basics what will make your outfit eye-catching each day? Even casual wear or athleisure should have design elements, such as moto leggings, zipper leggings or jeans, mesh sleeves, animal skin sneakers, or embellished velvet or leather slip-ons.
Dress up basic dresses with fun high heels or statement clutches and handbags. Rich metallic and deep bold colors make a style statement paired with neutrals of navy, black, gray and white.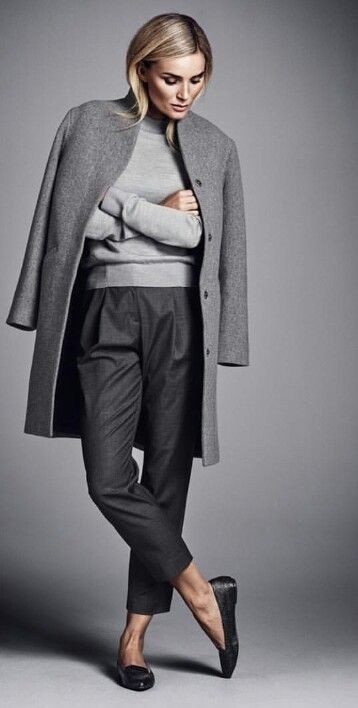 Monochromatic Looks
Look modern in a monochromatic outfit layering wardrobe essentials with textures and varying silhouettes. Varying textures in an outfit (silk, leather, fur, suede, velvet, tweed, etc.) grabs the eye giving your look interest and depth.
Pair short sweaters with long cardigans or oversized blouses to vary the silhouettes. Bold chunky accessorizes add pizzazz to a monochromatic outfit.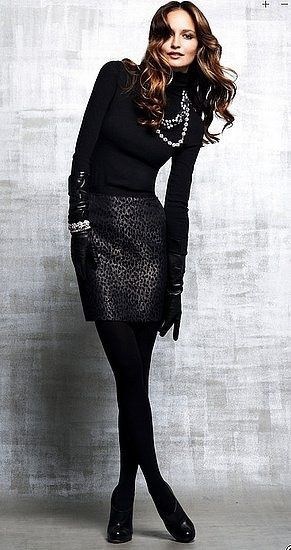 Make a monthly style goal in 2017. What will you try, change, or invest in for your look each month? Something as simple as replacing your every day pants outfit with a new skirt and tights, or changing to a different color or style handbag each month. What will be your style goals? #StyleGoals
Ready to refine your style for 2017? Need help learning what fits you well + how to put pieces together to create looks for the office to weekend casual or evenings out? Divine Style's customized styling services meet your fashion needs for men & women. Contact Us to get started creating the best version of you in 2017!