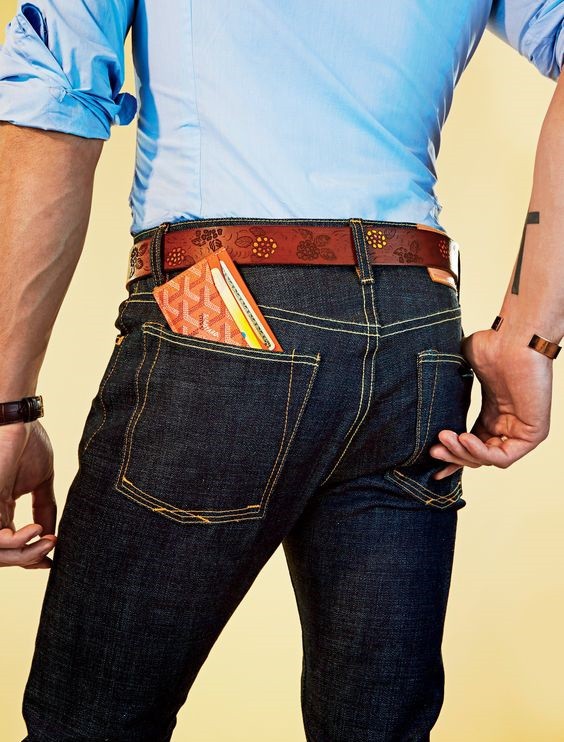 Step up your style this season carrying a show stopping wallet or billfold. From playful prints to stripes and bold color solids, carry a billfold with panache to instantly elevate your springtime style.
Whether you pull this out at a business lunch or having cocktails out on the town, a bold billfold instantly gives you a polished head-to-toe style that a basic black or brown leather wallet leaves lacking.
*Image courtesy of GQ.