Look fresh this spring with Northern Virginia Plastic Surgery's beauty aesthetician treatments. From botox to BBL, hydrafacials and more, I am excited to kick the spring season off with a fresh look from a Nano Laser Peel. With minimal downtime, a nano laser peel removes dead skin cells adding collagen to fill in fine lines and wrinkles to give a fresh, youthful look to your skin.
The process was easy and smooth totaling one hour. You begin with a one-on-one consultation with a physician's assistant who will perform the nano laser peel. You discuss both your skin's sensitivity and type plus look at pictures of the procedure done on clients to know the depth of lasering that would be recommended.
Step One: Numbing the face. Numbing cream is rubbed over your face. Once you feel your face tingling you are ready for the nano laser session.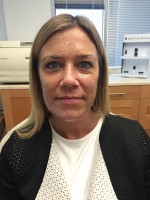 Step Two: The PA will go over your face once, twice, or three times depending on the strength requested for your laser session. Strengths range from 6 microns which is minimal, 12 microns which is mod and most typical to have taking 2-3 days recovery, or 20 microns which is the max, gaining most peel with longer recovery but gives your skin the freshest look.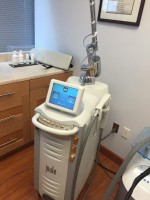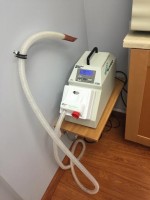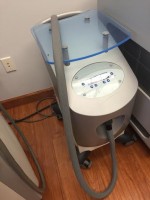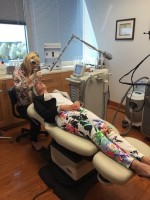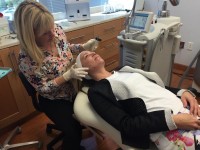 Step Three: The PA reviews your post-care, which is washing by dabbing an equal combination of hydrogen peroxide, water, and cetaphil cream. Then you coat your face with aquaphor to hydrate the skin, keeping the aguaphor on your face consistently.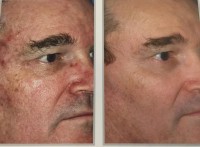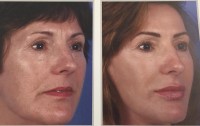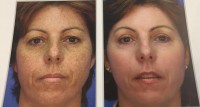 Though the recovery time is challenging, the over-all fresh face youthful skin feeling is well worth a few days down time. I've had many comment on how great my skin looks post peel and l look forward to doing other spring beauty treatments with NOVA Plastic Surgery.
*This is a sponsored post via NOVA Plastic Surgery. All opinions are my own.