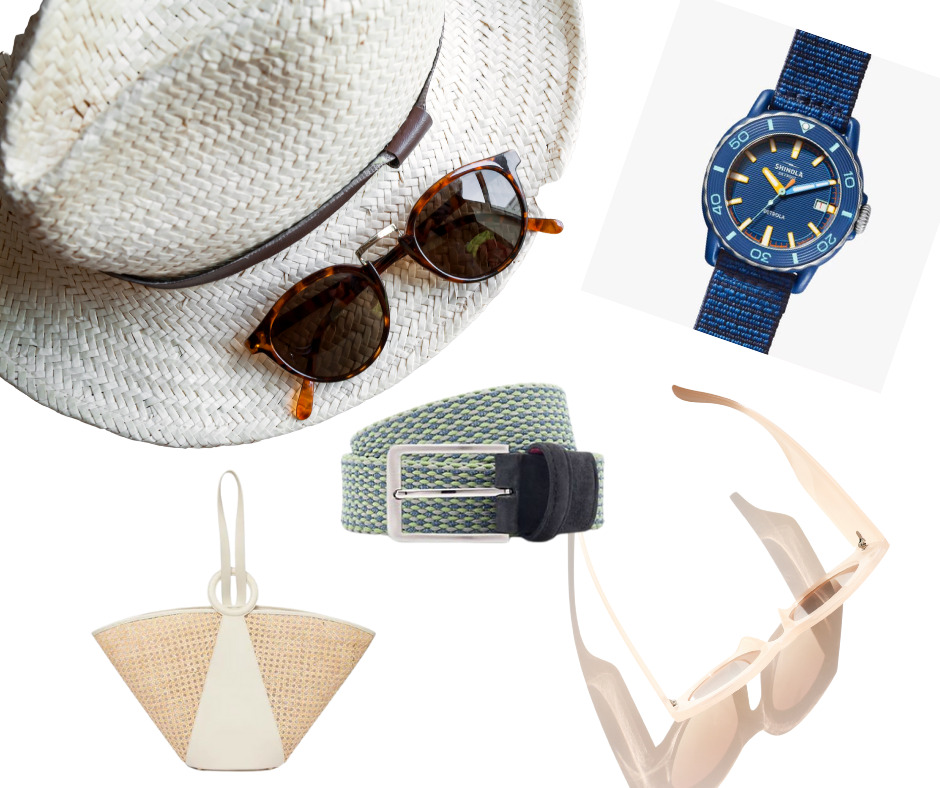 Kick start your look this spring wearing spring's new, fresh accessories. From sunglasses to belts, watches, and bags adding new pieces to your wardrobe instantly gives a "spring refresh". You might think, I've already got spring bags, jewelry, hats, etc. These spring must- have accessories perfectly update what you wear this season. Keep spring accessories light and bright. Bold green is this spring's IT color. Try it in a
woven belt
ladies or an
alligator skin belt
for guys. A
bold green ribbon belt 
is a go-to one to wear with jeans, chinos or shorts. This
kelly green woven small bag
is perfect for to jazz up any outfit. An easy way to update your style for the spring season is wearing these new accessories.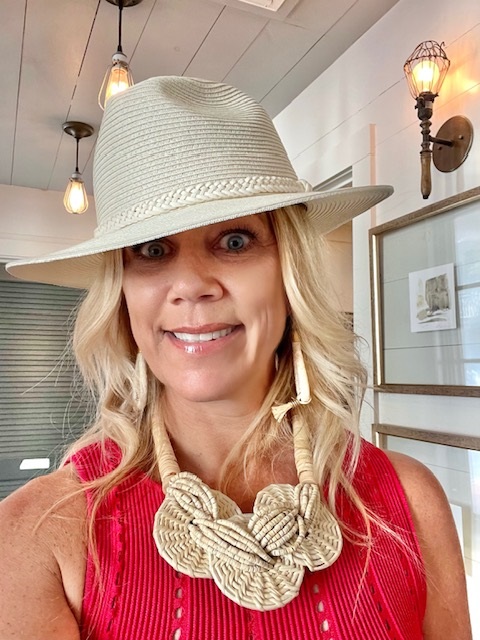 Woven + Straw Hats
Get that head-to-toe spring effortlessly casual look wearing a woven or straw hat. This looks great whether paired with jeans and a shirt, dressed up with a blazer or styled with a sundress. Pick a straw or woven hat, both in a color you love (pink or lilac for ladies is trending while navy or shades of blue look great on guys) and a neutral style to wear with everything. From fedoras to sunhats find a shape and style that works for your face and build. We love the beautiful blue color of this men's fedora. Add that light pop of pink with pearl embellishment in this women's fedora. We love this neutral + pink straw hat. The touch of floral makes this neutral + black hat stand out.
Neutral Sunglasses
From white and ivory to tortoiseshell and light metallic frames neutral sunglasses give that spring styled look to any outfit. Wearing neutral sunglasses brightens your look for the spring season versus heavy or darker frames and are the perfect accessory to give your wardrobe new spring vibes. These men's smoke gray sunglasses give that fashion-forward look while these neutral men's sunglasses add a pop with the color lenses. The classic style of these women's sunglasses are neutral to wear with any spring outfit. The shape and style of these Krewe women's sunglasses make a statement with the oyster color.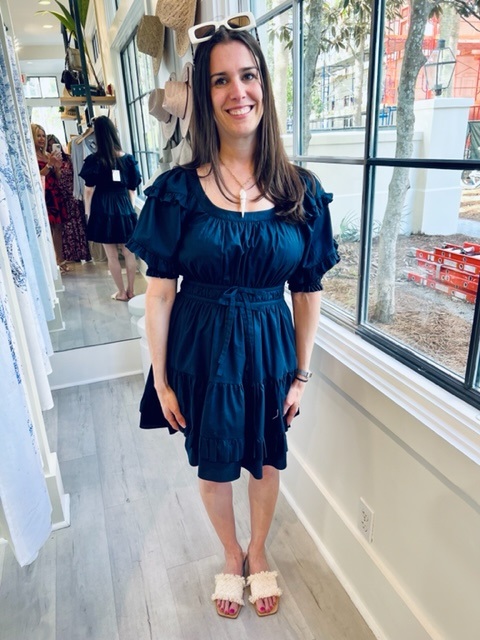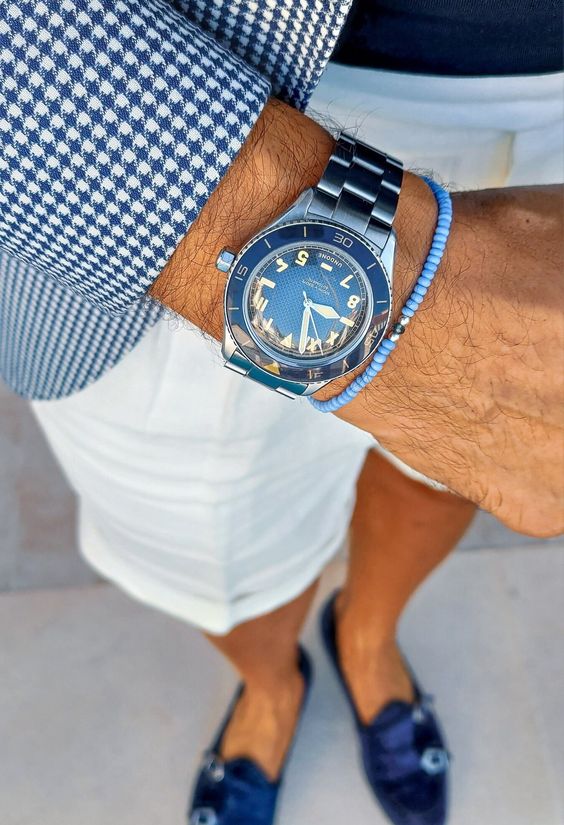 Watches
From rectangular face watches to canvas strap styles, this spring is about diversifying your watch collection men. From dressy, classic style watches with a rectangular face to keeping things light and airy for spring with canvas watch straps, a watch should definitely be your go-to spring accessory. We love the bold color watch faces in cobalt blue to kelly green, yellow, orange and more or go for a bold color canvas strap. White canvas straps look crisp and clean for spring or choose a color to make a statement with what you wear. This bold blue watch makes a statement for spring. This striped canvas style looks shar[ in green or classically retro in orange.
Woven Bags
Woven bags continue to be on trend for spring and a fun way to brighten an outfit carrying a bold color woven bag. Whether you choose a great neutral woven bag that works with tons of outfits, or choose unique colors or styles that make a statement for spring, a woven bag in leather, wicker, straw or a woven fabric truly gives that polished ready for spring look. From oversized green woven bag perfect for daytime outings to this fun woven bag in seafoam (the "it" spring color) If you want a fun summer bag, this white bag has a unique shape and style to truly be the bag everyone envies.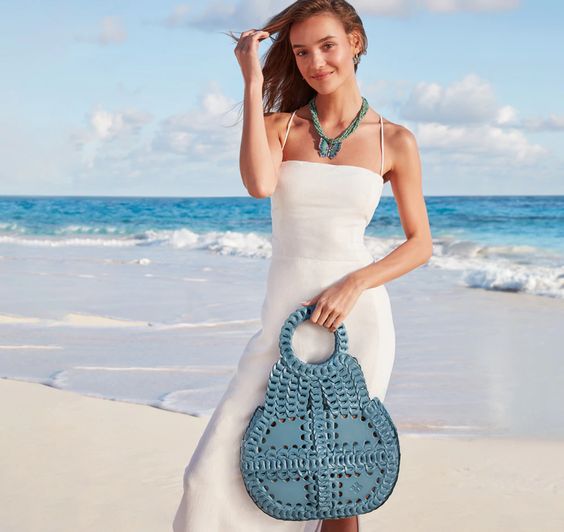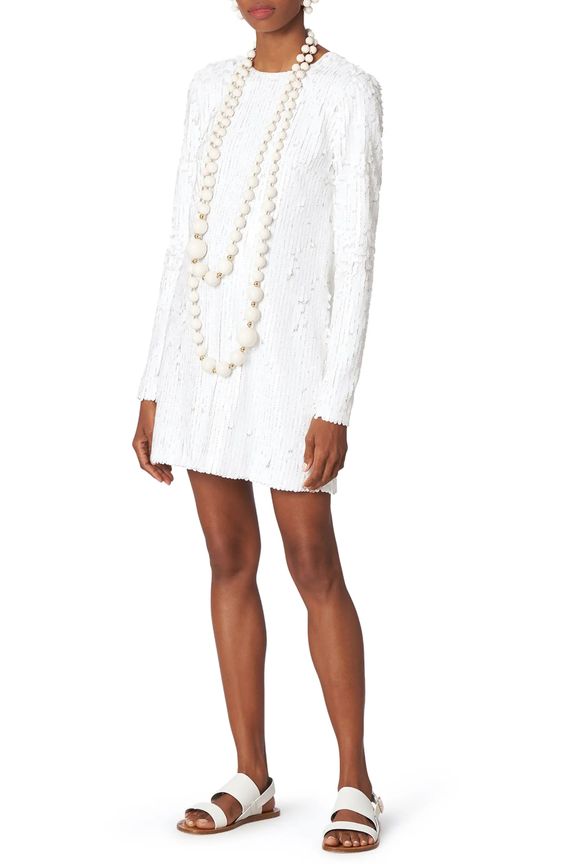 Pearl Embellished Everything
While pearls aren't a new trend per se, they are everywhere this spring season from embellished bags to jewelry, shoes and more. We love these chic earrings for the color and pearl accent. These oversized hoops are light and fun for spring. This woven clutch with pearl embellishment is fun to wear from dressy events to paired with a casual sundress or tee. A pearl embellished hat looks chic casually styled to dressed up with a sundress for any spring event. We love these pearl embellished sandals that are so easy to wear with jeans and ankle length pants to skirt and dresses.
Belted in Style
A spring belt not only brightens up an outfit but it gives it a totally new look and style. While yes belts can hold up trousers or pants, but using them as a statement accessory that ties together your outfit really injects vibrancy and style into what you wear. We love woven/webbed belts for men this season. Infusing chinos and tees with added pizzazz or wear this with a casual button down shirt and shorts with loafers for a stylish spring/summer outfit. We love the color and style of this herringbone woven belt. This blue belt is perfect to go from work to weekend or this one to add a pop of color.
Ladies, wide waist belts are a must to wear. Both wide and woven belts, or belts with rattan buckles are on trend and tie together a spring look. Belt a tunic or flowy bohemian top or dress or layer a waist belt with cropped flare pants and a blouse. No matter how you wear it, this is an eye-catching spring accessory (that you can wear no matter what your size). This neutral one can be worn in so many ways. This seafoam belt color is gorgeous for spring. This belt comes in so many fun colors for spring!