Stand Out Spring Suiting Combinations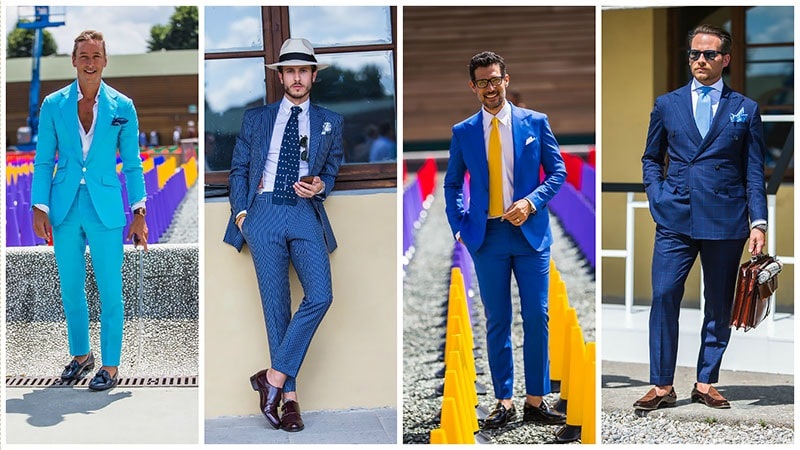 Spring suiting has a relaxed vibe in the fabrics you choose and the vibrant color options. Style these suits with a print button down shirt to truly add pizzazz. While stripes and plaid are prints, opt for a larger print to truly be eye-catching or a smaller print in a bolder color shirt. These combinations give your spring/summer suits a modern fresh look versus wearing with solids.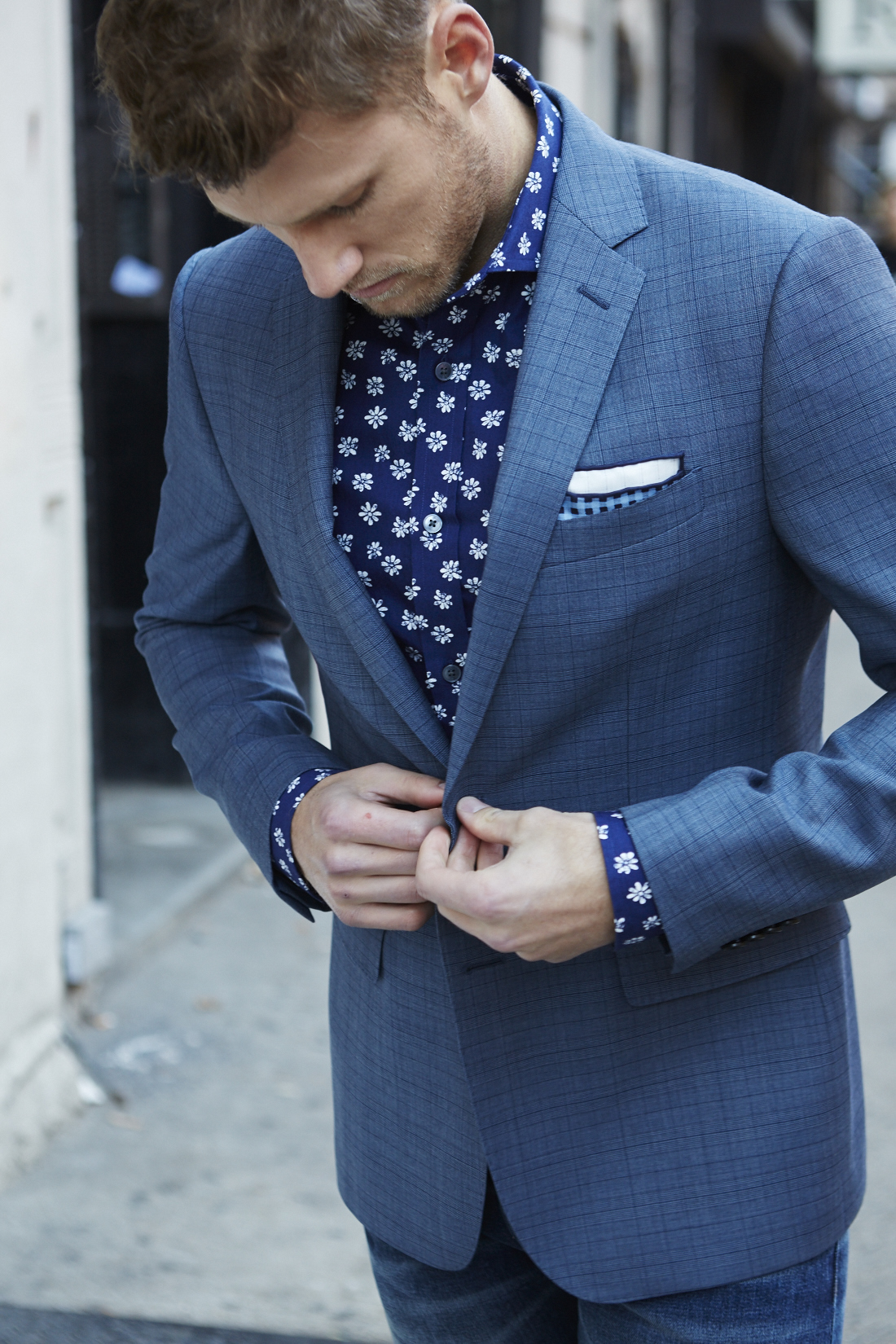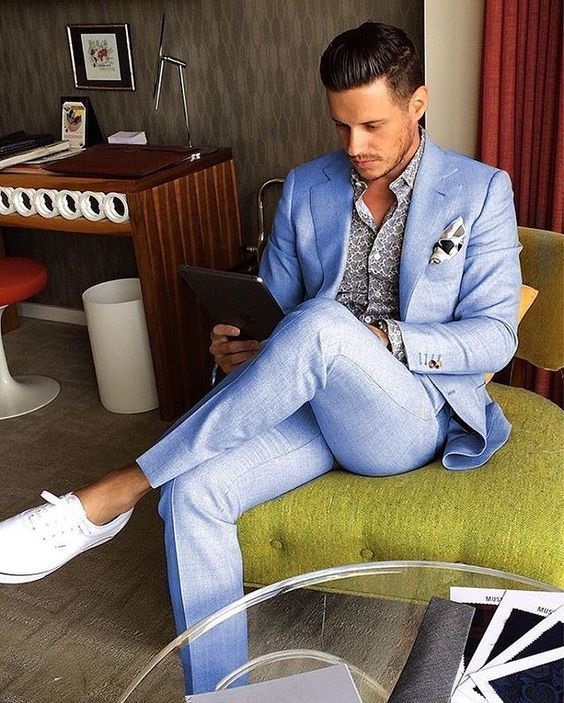 Bold Blues
Light to dark blue is the spring/summer staple suit. Pairing a blue suit with a bold print button down, especially without a tie and unbuttoning the collar give a trend-setting edge to your look. While plaids, stripes and polka dots look fine for a formal office, opt for a print button down shirt in a deeper complimentary color, or a lighter color print shirt to contrast and be eye-catching.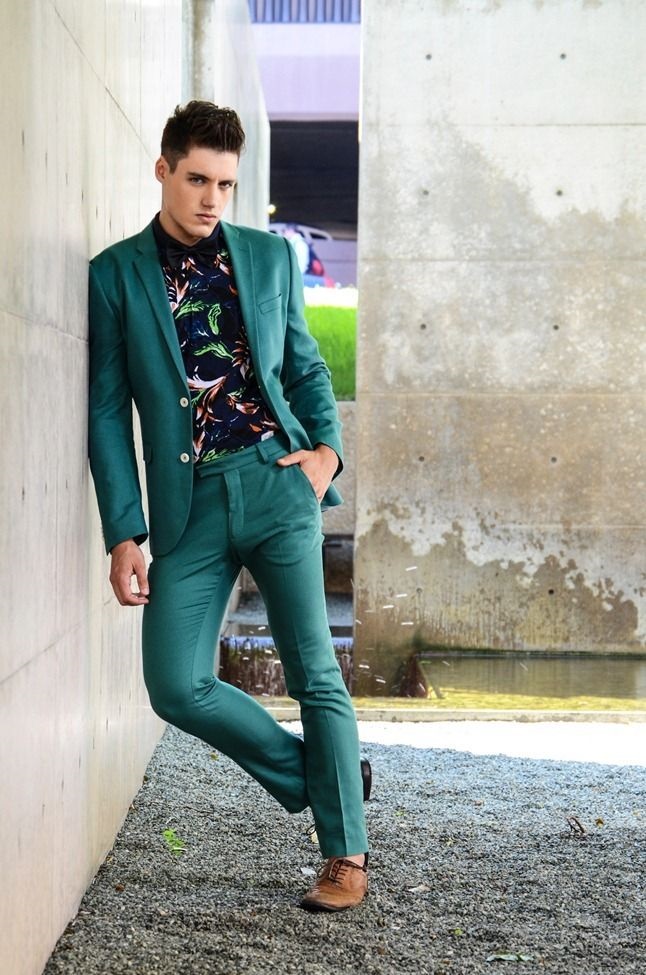 Gallant Green
Fashion-forward is the name of the game when you wear spring's hottest color suit...green. From light green to a bolder hue, style a green suit with a deep colored print shirt to make a statement. Light or mint green pairs well with pink, blue, purple prints.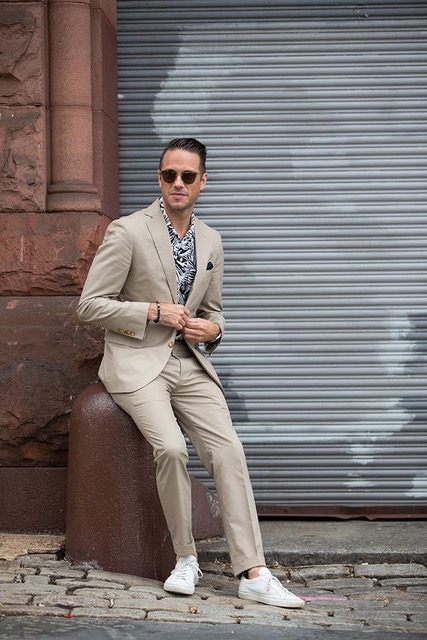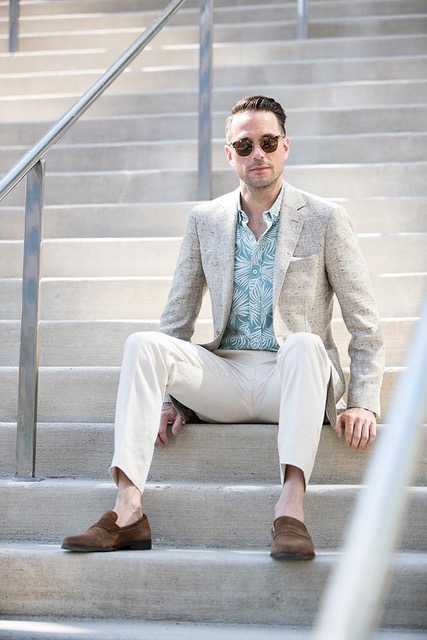 Khaki Combinations
Let your suit or sport coat and pants be the backdrop for a bolder print shirt. Don't be afraid to to wear a brighter colors for summer time or deep rich hues of pink, blue, and green as the base of a larger wild print. Make a style statement with a bold print.
Accessorizing is key to turning up your style game. Cool sunglasses or aviators, a print pocket square, beaded bracelets, or trendy watches elevate your spring/summer style with suits.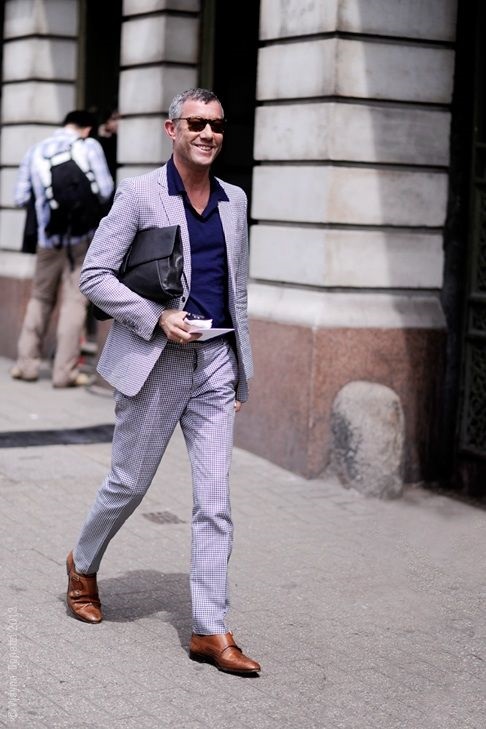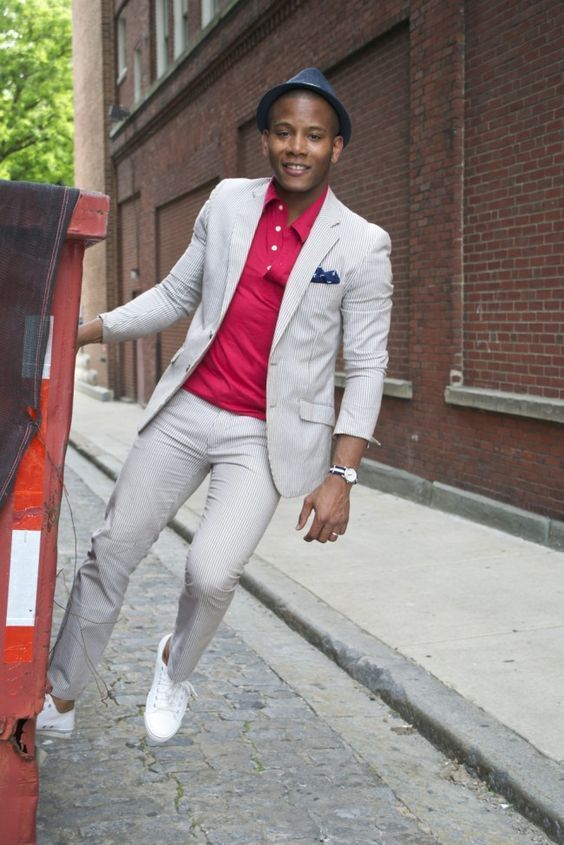 Casual Spring/Summer Vibes
Pairing a sleek knit polo shirt or a popover instantly gives your suit a relaxed modern vibe. 
Shop Spring Suit Essentials: