Gentlemen, get your style on point for spring with Spring's Freshest Fashion Gear For Men. Wear these spring stylish pieces from the office to evening for a cool on-trendy look. Intermix field jackets with spring's chino's and white denim. Layer a spring color blazer with white jeans or colored chino's. A trendy polo with a blazer and jeans is a spring must have outfit. How will you style spring's freshest fashion gear for men?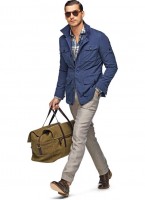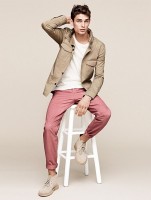 Field Jacket…for a casual but stylish trend wear a field jacket with chino's or shorts from dressy to casual. Go for a bold spring color in blues and greens to make your look pop. Layer a field jacket over a print button down shirt or polo shirt for a stylish update.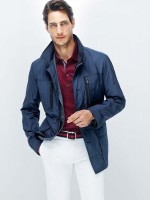 White jeans…add a crisp fresh style in men's spring fashion. Wear white denim to the office with a blazer or out on the town for a trendy casual cool style.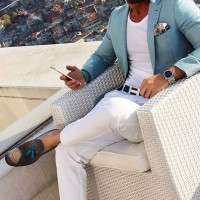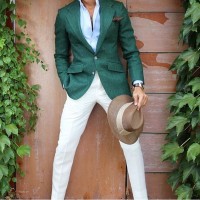 Spring blazer…opt for a bold spring color to be on trend. Wear with white for a crisp, updated style. Play with print jackets, in paisley, plaid, or stripes for a fresh, spring style.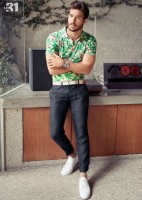 Stylish polo shirt…opt for a zipper neck, interesting neckline details, fabulous prints and design to have this casual style shirt stand out. Bye bye basics.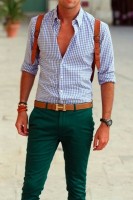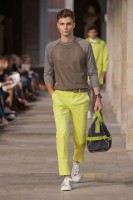 Colored chino's with a modern fit…be classic yet cool in spring's colored trousers. Go bold in blues, yellow, green, red, and pink. Fit is key to make your pants look stylish, so opt for a slim straight cut to be modern & on trend.
Need to update your spring style? Check out Divine Style's men's spring styling services to get your look on point this season. For more spring fashion trends, follow Divine Style's men's spring/summer fashion board. Read about men's spring jacket styles here to be stylishly in the know.