Ready to re-fresh your look for the spring season? These 4 spring stylish updates make your outfits on trendy and sassy for the season.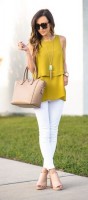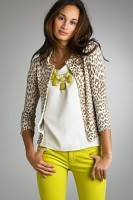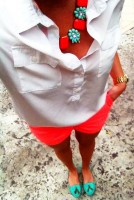 Re-fresh Your Jewelry…simple touches give your spring outfits a whole new look. Bright baubles pop worn with spring neutrals. Add new earrings, bracelets and necklaces to your jewelry collection giving a fresh look to your spring outfits. Change out your pieces to give a new look. Used to wearing one or two necklaces with your summer white dress? Instead try a stone or bright color tassel necklace.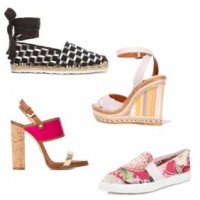 Update Spring Shoes…old sandals can date your outfits quickly. From spring's casual slip-on floral sneakers to color espadrilles, add a fun playful pair of shoes perfect to run around town in while looking on trend. Sandal styles change season to season, so look at what major shoe brands and department stores are carrying to know what is in style. Chunky sole sandals, lace tie ups, and fringe set your look in this season's footwear trends.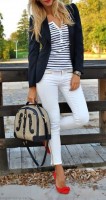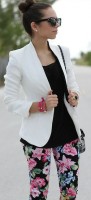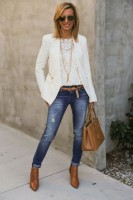 Try New Denim/Pants Styles…white is crisp, fresh backdrop to wear this spring. From wide-leg to slim with zippers or ankle ties, re-fresh your denim or spring pants styles to give your outfits a new boost. From cuffed to ankle length jeans, distressed denim & more, change up your denim look for a spring style update.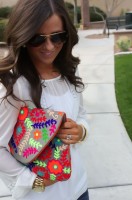 Be Bold with Handbags, Clutches and Totes…vivid color handbags are a must-have for spring/summer 2016. Bold colors enliven any spring outfit. Choose colors that compliment your wardrobe to be used daily. Wear a lot of greens and yellows? Then cobalt blue would be a great choice. Vivacious prints are playful in totes and clutches. Wearing the same outfit or dress but switching out to bright handbags gives your outfits spring appeal.
For more spring style tips, sign up to get Divine Style's fashion blogs emailed to you. Follow Divine Style's spring/summer 2016 fashion board on Pinterest. See how to wear spring's bright colors on the blog.