Whether heading to Diner en Blanc, an all-white elegant dinner event at pop-up locations around the US and world, or attending a chic summer white party, get your look on point with these stylish looks to wear and beautiful table decor.
Make your dinner table chic by painting and using unexpected pieces. Intersperse flowers, rocks, antlers, gourds or any item you can paint white with elegant candles for a beautiful table centerpiece.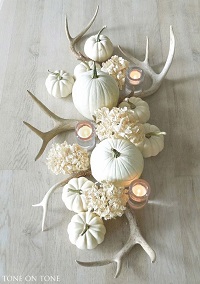 Be on trend for Shabby, Chic decor with a white birdcage. Whether you add flowers or light this with candles or crystals for a glittering glow, a birdcage will light up your table decor.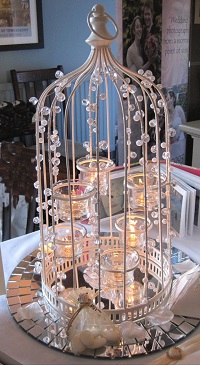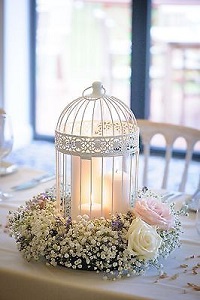 Shop white birdcages here.
Lanterns are a chic, elegant option for your table perfect to add flowers and candles.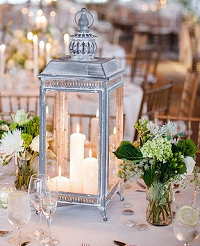 Shop lanterns here.
Ladies Attire- Chic headpieces, such as fascinators, headbands, and Indian head jewelry accentuate your look. Sleek strappy sandals, embellished flats and decorative wedges cinch your style. While fitted dresses seem sophisticated, breezy flowy midi or maxi dresses plus jumpsuits keep you cooler with effortless elegance.
Accentuate your all-white attire layering delicate pieces, such as stackable rings, or necklaces with various accent pieces.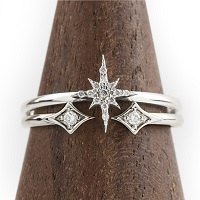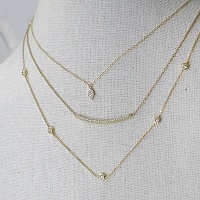 Shop delicate and stackable jewelry at She's Unique in Alexandria, VA.
Silk jumpsuits, textured or sequin rompers, midi and maxi dresses are a must. Since the backdrop of your look is simple, opt for interesting design details, cuts and fabrics to add panache.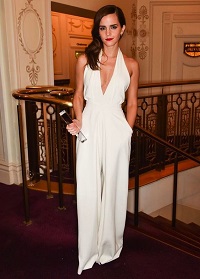 Men's White Attire- Intermix fabrics and textures to add depth to your look. White linen pants keep you cool with your style on point. Layer with a short sleeve print on print button down shirt with colored buttons. Add a white blazer or white with light gray stripes vest to pull together your look. Animal skin loafers or stylish white shoes with a trendy metal hardware for a head-to-toe diner en blanc style.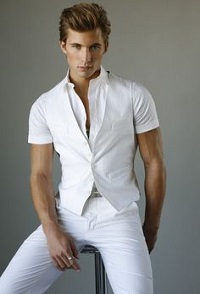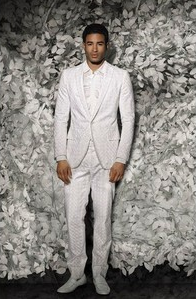 Shop Men's and Women's White Attire:
Need outfit inspiration? Check out Divine Style's White Attire Pinterest board. Have Divine Style pull together a chic head-to-toe look for Diner en Blanc or any white attire event with our styling services.