Be modern and fashion forward in how you style over the knee boots. Take this stylish trend to the office with simple styling tricks.
Riding boots are a bit passe, instead choose over the knee boots to highlight your look while keeping you cozy and warm. Choose warm colors such as light gray, taupe, camel, or navy and burgundy. These add pizzazz over typical black. Just because the boots are higher on your leg does not mean you need to pair it with a mini-skirt. Knee length skirts, midi-skirts also work well.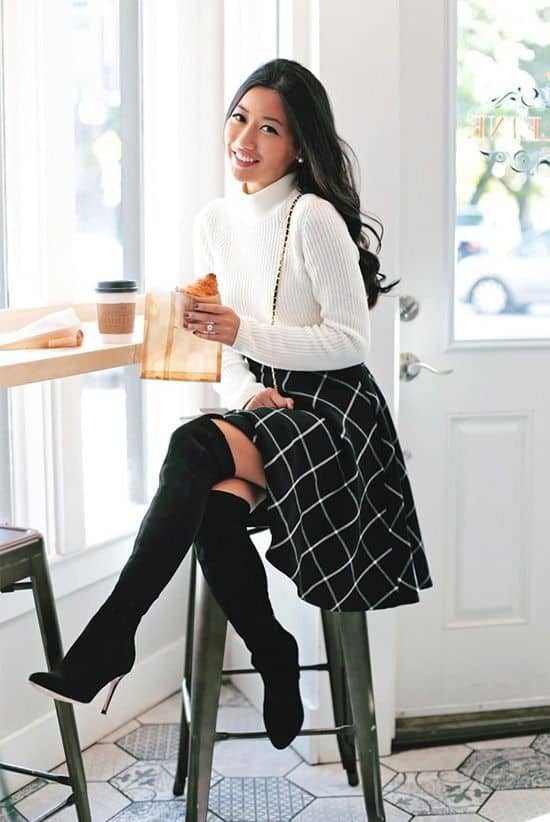 Skirts + Over the Knee Boots
Knee length skirts give a stylish nod when paired with over the knee boots. Style the same color boots as the skirt's base color to streamline your outfit, or go bolder with a complimentary color. 
Keep your top simple, such as a thin knit sweater or silk blouse to compliment without over-doing this work office attire.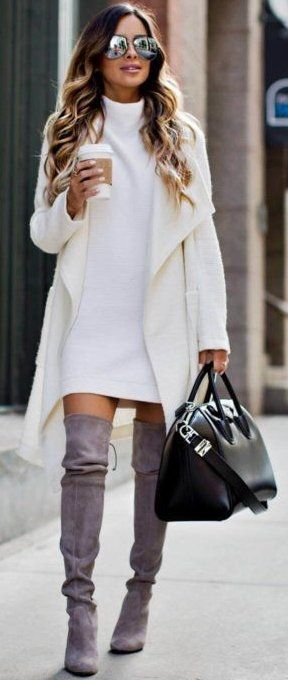 Sweater Dress + Over the Knee Boots
Style a sweater dress with a longer soft coat or vest to give a modern draped vibe. A light color over the knee boot highlights this look. Pair a trendy large satchel to complete your office look.
Shorter jackets or cropped toppers are appropriate for evening but not the office environment. Longer pieces lengthen your frame and dress up the outfit.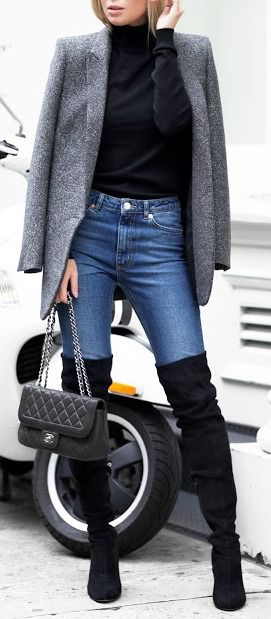 Blazers + Over the Knee Boots
For casual office vibes, a skinny pair of denim worn with a blazer and thin knit sweater or blouse are the perfect combination. Choose a neutral over the knee boot to emphasize the outfit or coordinate the boot color to the top to tie it all together.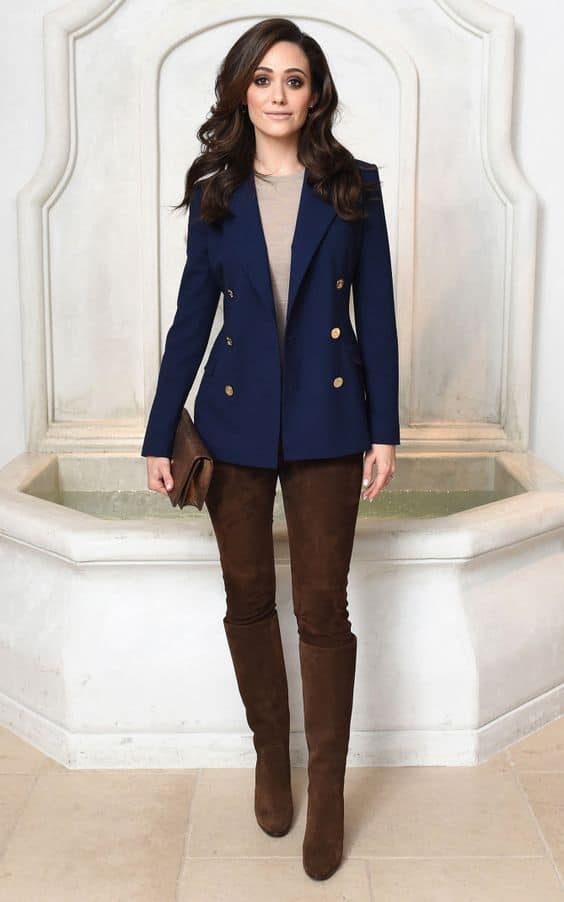 Solid Color + Over the Knee Boots
Wearing a solid color, such as black, gray, navy, or burgundy in a dress, or head-to-toe outfit gives a stream lined look allowing you to wear over the knee boots without being too eye-catching. Add a pop of color in your jacket or purse to bring the outfit to life.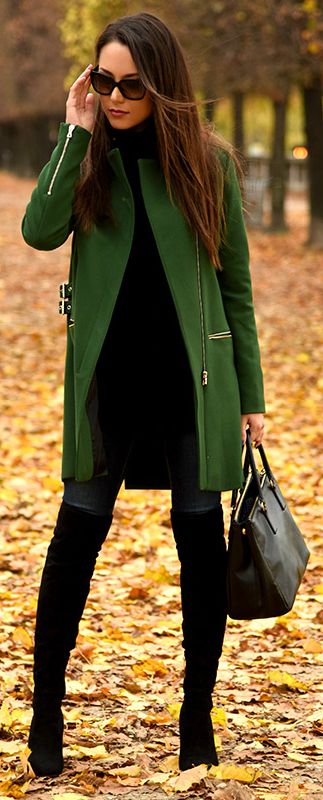 Shop Over the Knee Boots: